'LOCAL PROJECTS IMPROVING OUR PLACE' AMBASSADOR EVENT - FRIDAY 3 DECEMBER 2021
This event is about the fantastic local projects having a positive impact on our place, and people.
These projects - leisure, public realm and community initiatives, will make our place better, and will make 2022 an exciting year for Redcar and Cleveland!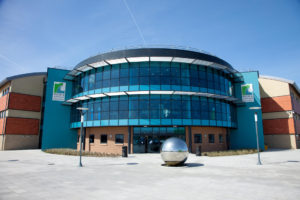 The event takes place in the Lecture Theatre at Redcar & Cleveland College between 8am and 9:30am on Friday 3 December.
There'll also be our usual networking opportunities, so this is a great chance to catch up or make new connections with fellow ambassadors before the year ends.
A breakfast buffet will be provided.
Our speakers will cover two key areas:
Our wonderful community groups and initiatives - helping people across Redcar and Cleveland - improving lives and future prospects.
Exciting new projects being developed to improve our leisure offer and quality of life for residents, such as new Regent cinema, Redcar Town Deal, Loftus Future Street project and new Coatham seafront regeneration plans.
We're delighted to announce our speaker line up:
Community projects / initiatives
James Thomson, Chairman - Teesside Lions Basketball Club
Karen Winspear, Director - Senses Wellbeing Centre
Paul Hyde, Director - Whippet Up
Sara Benson, Corporate and Major Donor Fundraiser - Zoe's Place Baby Hospice
Leah Swain, Chief Executive - Sirius Minerals Foundation
New place projects being developed
Louise Anderson, Head of Place Development and Investment - Redcar & Cleveland Council
Ambassadors attending this event can get up to date information on what's happening with the big projects taking place, and in terms of community groups and projects, learn about what they do and how we can support these very worthy causes.
There will be an additional (optional) opportunity for networking, after the main event finishes, between 9:30am and 10am; we are also working on plans for a potential short tour of key parts of the College site, within this additional 30 minute period.
To book your place at this event visit the Eventbrite booking page.
(Please note this is an 'Ambassadors exclusive' event, so if you'd like to attend then please firstly ensure you've signed up as a Redcar | Cleveland Ambassador HERE')
123