21 July 2022 - A Place to Enjoy, Redcar Racecourse
This ambassador event was about why Redcar and Cleveland is a fantastic place to enjoy!
There's so much happening to make Redcar and Cleveland a wonderful visitor destination, and close to 50 ambassadors gathered at Redcar Racecourse on a warm evening to hear some great examples of why.
As host, Racecourse Manager, Amy Fair welcomed everyone to the venue, and spoke about how the Racecourse is very proud to be part of the local community.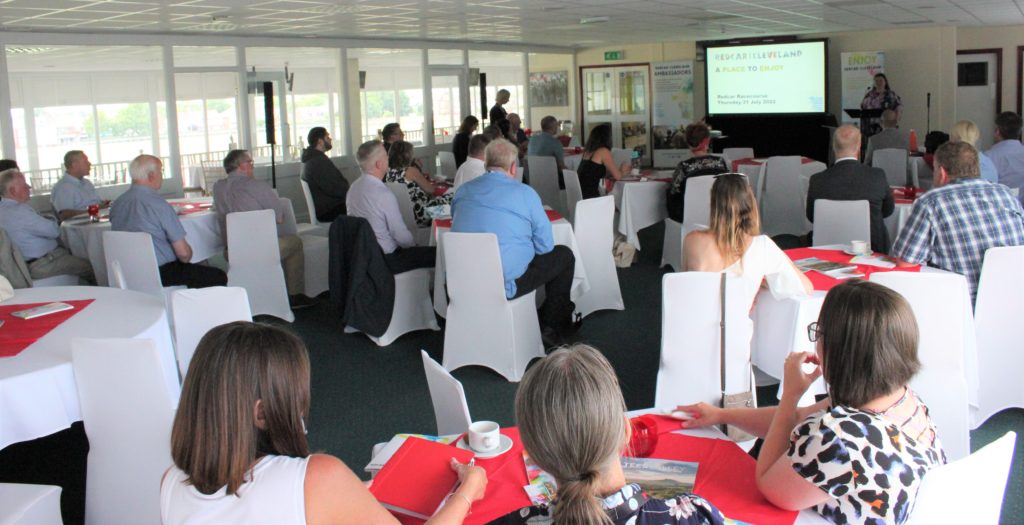 Formally opening the event was Andrew Fulton, Vice Chair of Redcar | Cleveland Place Board, and GM of ICL Boulby. Andrew spoke about how a strong visitor offer is important for any place - for many reasons, including the jobs it provides both directly and indirectly. Andrew then introduced each of our four key speakers.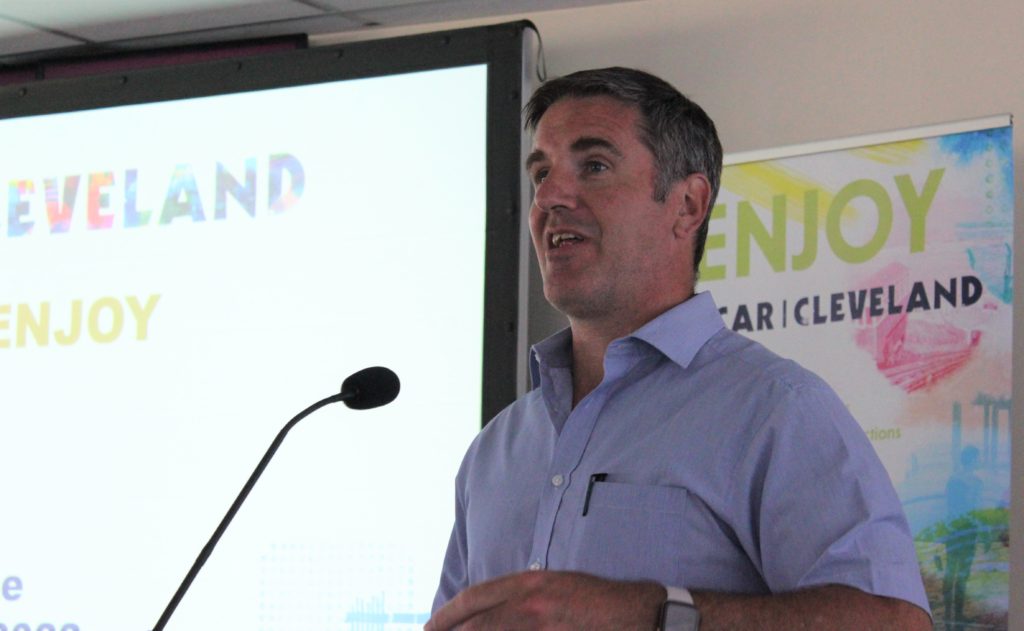 The first speaker was Dale Smith, CEO of The SDDE Smith Group and 'Host & Stay'. Dale outlined how their organisation values Redcar and Cleveland as a major location for their holiday accommodation; with the core of their offer being in Saltburn and Redcar. Dale demonstrated, through clear charts, how the post-covid recovery and the stay-cation is so strong. Dale spoke about the positive economic impact of customer spend - their calculations show that customer spend would be over £4.8M into the Redcar and Cleveland economy in 2022.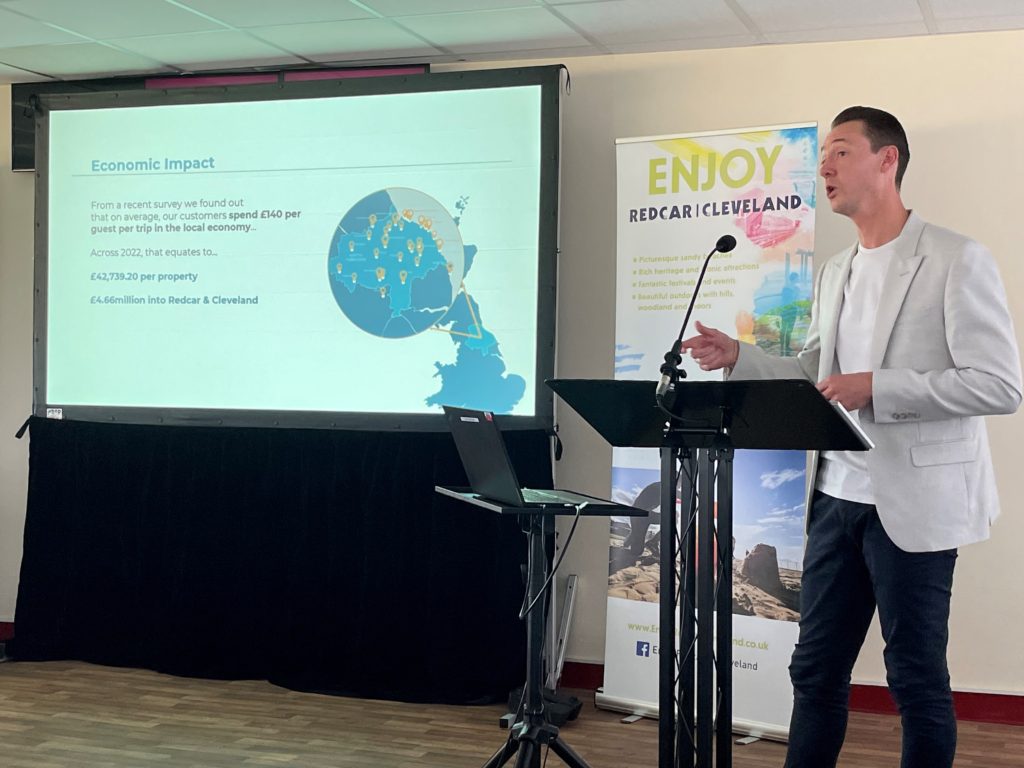 Our second speaker was Ken Hunter-Smith from Land of Iron Museum, in East Cleveland. Ken gave a fascinating overview of the history of the museum, and guided the audience through plans and images of the extensive redevelopment of this important cultural attraction, which is due to reopen to the public this autumn. The museum floor space has increased significantly, which will provide a much larger space for more displays. The museum will be a wonderful attraction in the east of Redcar and Cleveland; encouraging visitors to this side of our place.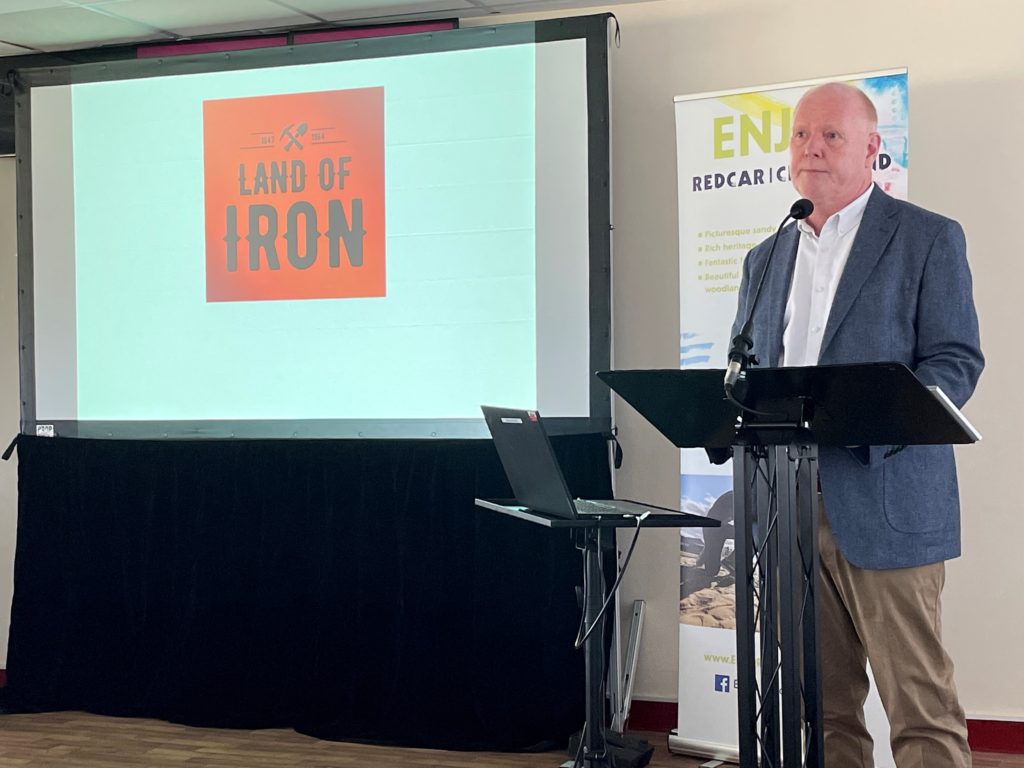 Our next speaker was Cara Pringle, Marketing Manager for Festival of Thrift. Cara spoke enthusiastically about the festival, and its time in Redcar and Cleveland. The festival has had a big positive impact on Redcar and Cleveland, and supported many local traders. Cara outlined exciting plans for this year's festival, which takes place at Kirkleatham on Saturday 24 / Sunday 25 September.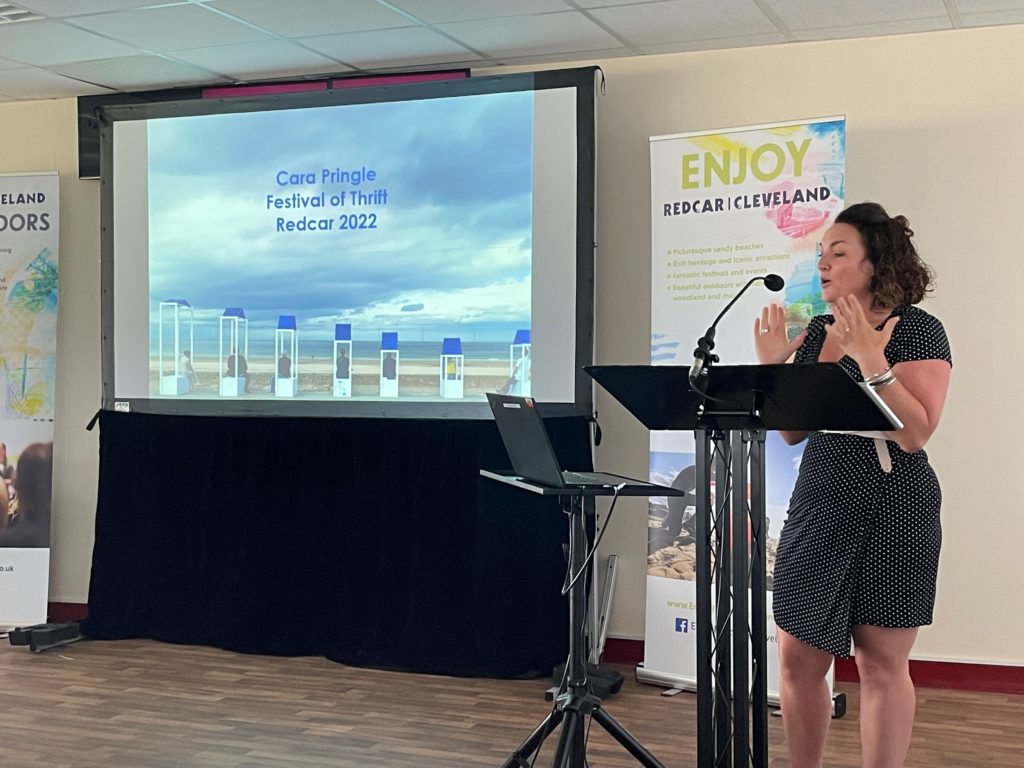 Our final speakers were Laura Case, Head of Culture and Tourism, and Steve Mussett, Sports and Physical Activities Development Officer, both from Redcar & Cleveland Borough Council. Laura and Steve spoke about the forthcoming Tour of Britain pro-cycle event, which is coming to Redcar and Cleveland on Wednesday 7 September. The cyclists will race through much of the coastal part of our place, bringing many thousands of spectators and opportunities for local businesses to get involved.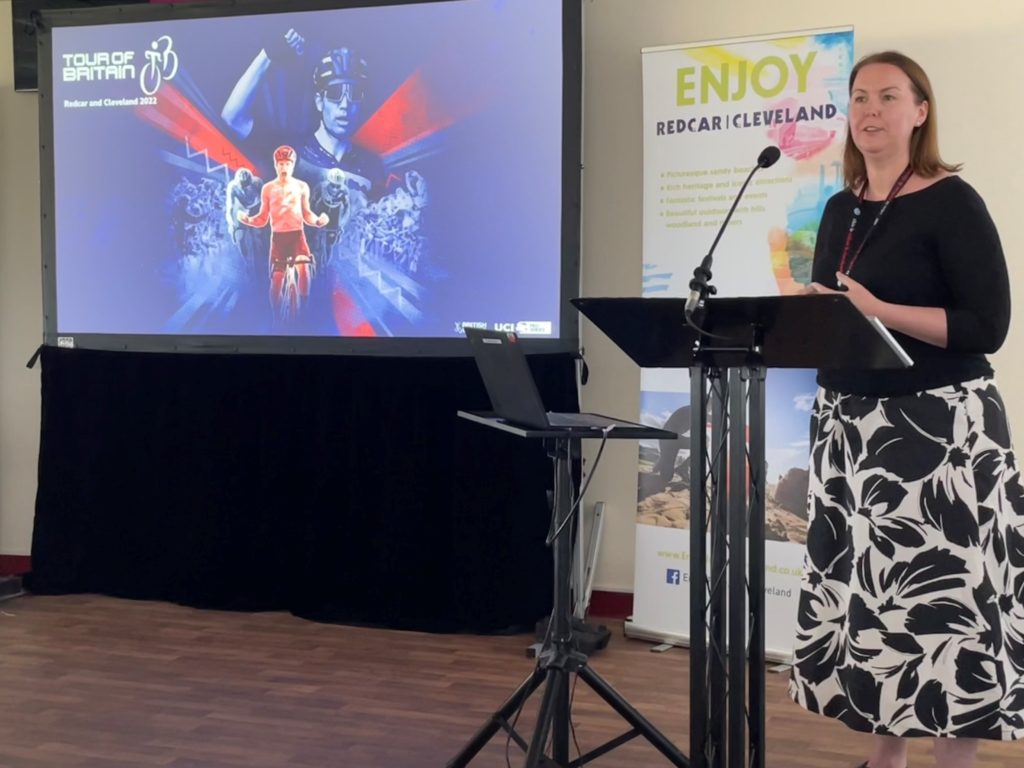 Closing the event, Richard Baker, Place Marketing Manager, thanked everyone for attending, and thanked the speakers and Racecourse staff for their hospitality. Richard also spoke about the exciting new 'A PLACE to INVEST' brochure. The brochure highlight's why Redcar and Cleveland is a fantastic place to invest, and showcases the incredible projects happening, or in the pipeline. The brochure will be available digitally, and the impressive hard copies will be taken to events and meetings to promote our place, professionally. Richard also reminded ambassadors about the next event, which is the Ambassadors Showcase - happening on Friday 16 September at Gisborough Hall Hotel.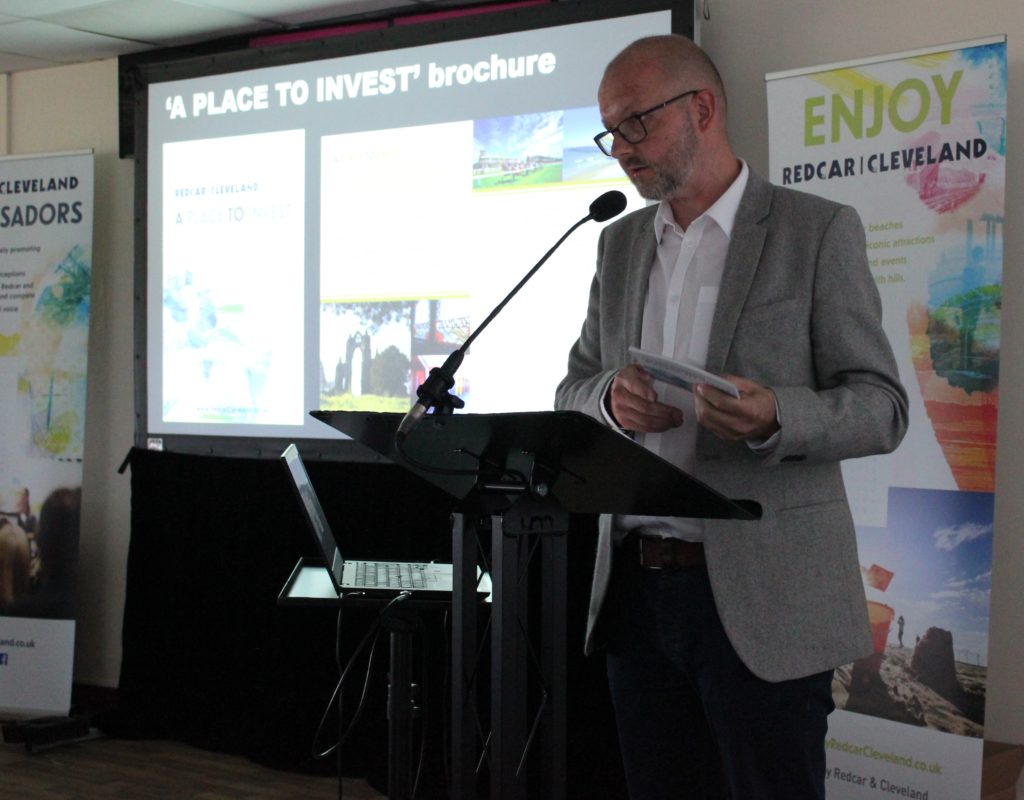 Some more event images: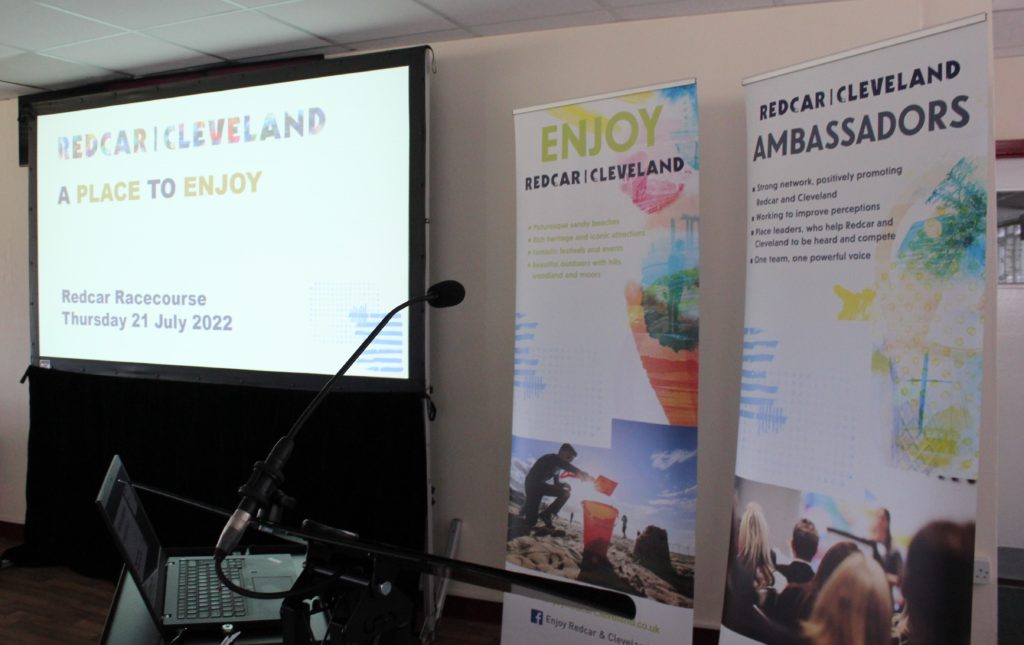 123