Christmas In Redcar and Cleveland
The Great Doorstep Switch On!
Well here it is - are you ready to #LightUpRedcarAndCleveland
We certainly are....No matter how far apart we are right now, we can still countdown together!
So let's do it!
As part of The Great Doorstep Switch On! we invited Tees Valley Youth Choir to perform for you to help us all get thoroughly festive! Sit back and watch their performance.
Don't forget to come back at 7pm for the Great Doorstep Switch On, in the meantime check out below the ways that you can involved at home, there is still time.
A Celebration of Illumination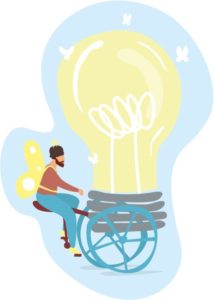 This year our Christmas Light Switch On is heading to your homes, from Redcar to Brotton, Marske to Guisborough, Saltburn to Loftus, wherever you live in the Borough we need your help to keep Redcar and Cleveland shining bright! Join us on the 3rd December 2020 for the very first Great Doorstep Switch On, no matter how far apart we are we can still countdown together!
Never before has the role of the simple lightbulb been so important, we need you to come together and generate enough power to make the Borough shine! You see there is something you don't know about the Christmas lights, their secret guardians and how the power is created.
Ray & Flash need your help, they are our festive friends who work year-round to make sure enough power is collected to switch on our festive illuminations. Normally their work is top secret but this year they need your help to save Redcar's lights, you will know them when you see them so look out for the giant glittering bulb and listen for the music!
Ray & Flash, created by Pif-Paf Theatre, will be travelling around the Borough collecting enough bulb power to make our magical Christmas lights glow!
There are several ways you can get involved!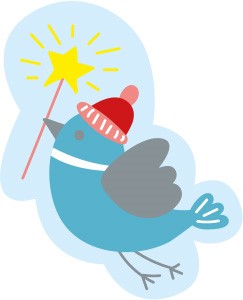 Download and follow our Great Doorstep Switch On Guide: A timetable of activities to follow to get festive, make a lantern, decorate your street, countdown to the switch on and above all else remember Ray & Flash are relying on your help to gather the light and gather the love to get the Christmas lights on this year!
Download our Lightbulb Craft sheet - we need more lightbulb power to help the Festive Lights shine bright this year! Colour it in, add some sparkle and then cut it out and hang in your window ready for The Great Doorstep Switch On.
Watch the video or download our Plastic Bottle Lantern instructions below and make your own lantern at home with Whippet Up and let it shine bright during The Great Doorstep Switch On.
From 4pm on 3rd December keep checking back in on @enjoyredcarcleveland Facebook page as we will be sharing Ray & Flash's progress across the evening and some other light filled surprises too!
Make sure your Christmas lights are up and ready to switch on at 7pm whilst watching The Great Doorstep Switch On live feed via @enjoyredcarcleveland Facebook page.
Share your photos with us taking part in The Great Doorstep Switch On using the hashtag #LightUpRedcar across social media.
If you are a school or a community group we have separate guides for you here:
Please remember to follow social distancing rules and local restrictions at all times.
7422