This ambassador event was about highlighting the incredible amount and value of investment happening in Redcar and Cleveland.
Over 60 people attended our springtime event, where ambassadors got to network and catch-up at Wilton Centre's newly renovated restaurant area.
Opening the event, Darren Winter (Chair of Redcar | Cleveland Place Board) welcomed everyone to Wilton Centre and gave an insight into some of the amazing projects that are coming to Redcar and Cleveland, highlighting the £6 billion investments that are being injected into the area.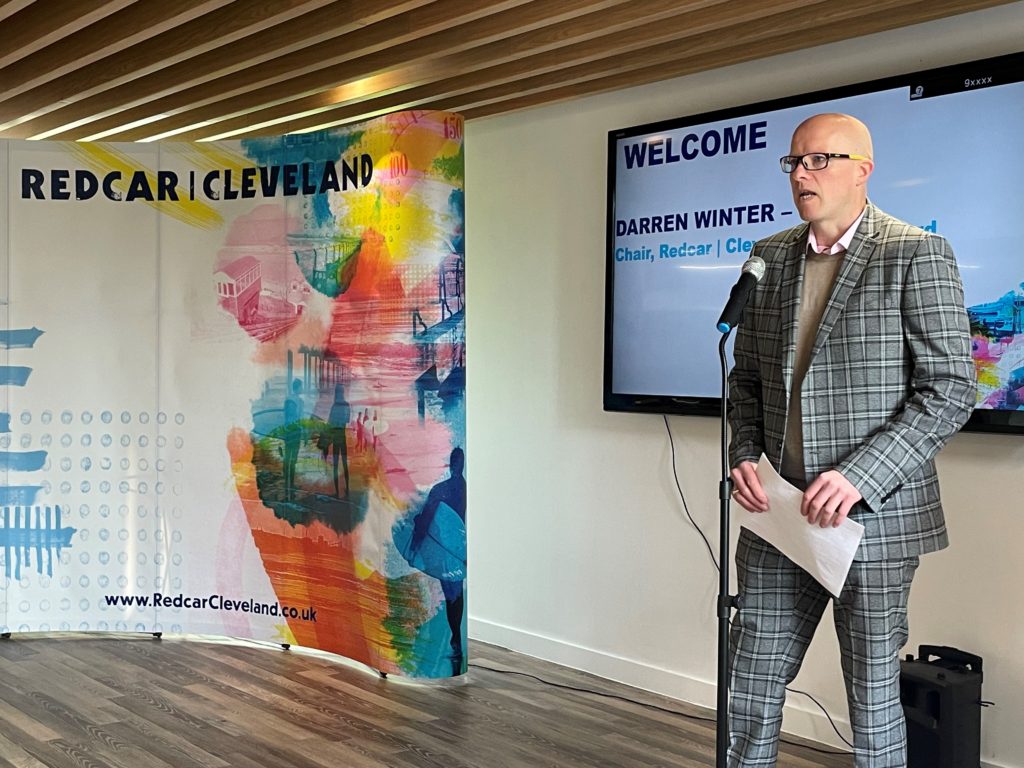 The first of our guest speakers was Matt Johnson; Commercial Director at Teesworks, who talked about the exciting plans that are in line at the UK's largest industrial zone, in Redcar. Working with the likes of Net Zero Teesside, SeAH Wind, GE Renewables and bp, Matt highlighted the thousands of jobs that are expected to be created.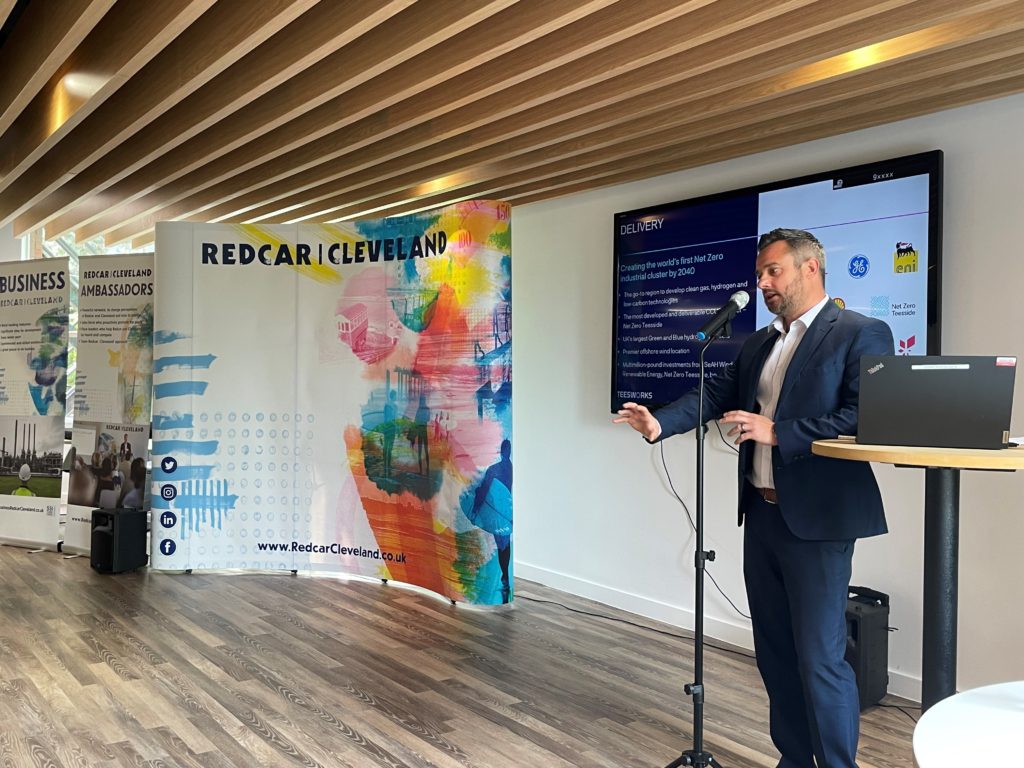 Following Matt, Sarah Ellerby – CEO of Nova Pangaea Technologies, gave a talk about their exciting project at Wilton International.
Sarah highlighted the ambitious goals involved in delivering sustainable aviation fuel and the process involved in utilising the liquid sugars that will maximise our natural resources, by taking forestry and agricultural residues and turning them into sustainable biochemicals.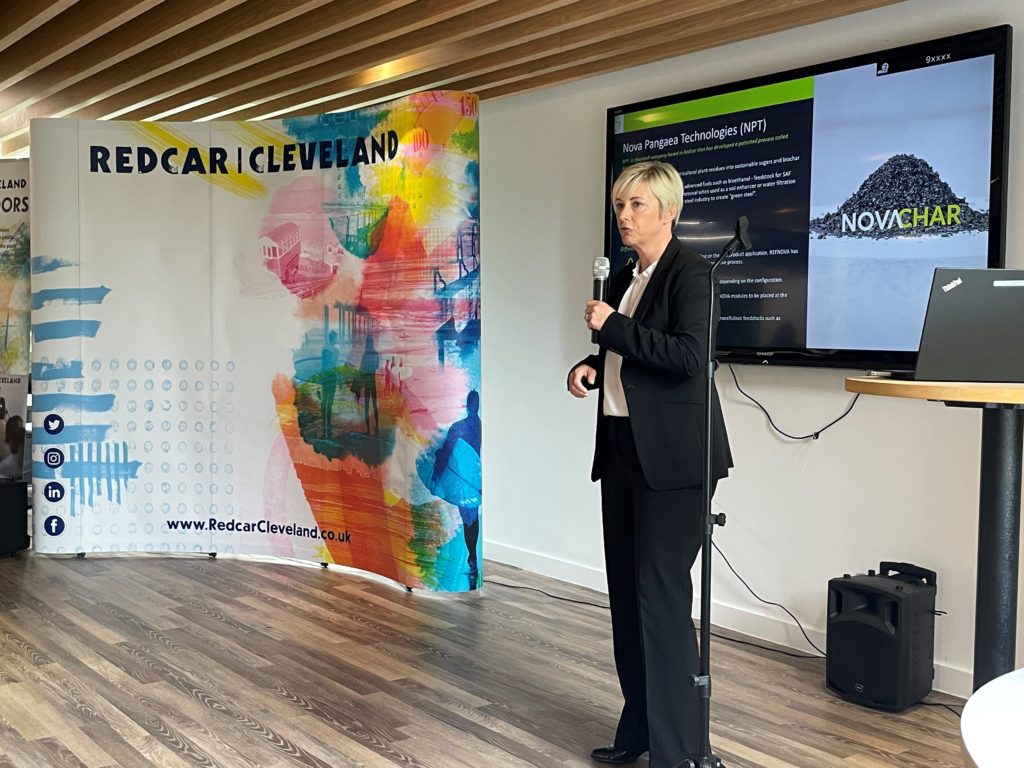 Our final guest speaker was Steve Duffield – Site Director of Wilton Centre. Steve gave an overview on the site's development and the amazing progress its made in the past ten years.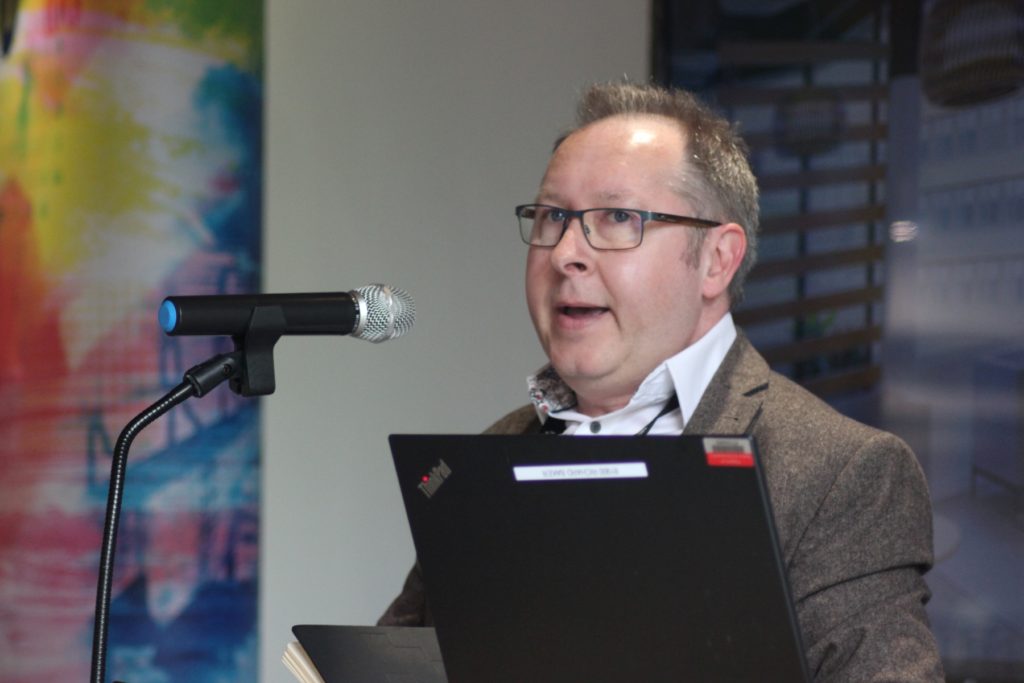 Closing the event, Andrew Fulton; Vice Chair of Redcar | Cleveland Place Board, thanked everyone for attending. Andrew also revealed an exclusive look at the upcoming 'A PLACE to INVEST' brochure, which will be launched in the coming weeks. The brochure will highlight why Redcar and Cleveland is a fantastic place to invest, and showcase the incredible projects happening, or in the pipeline.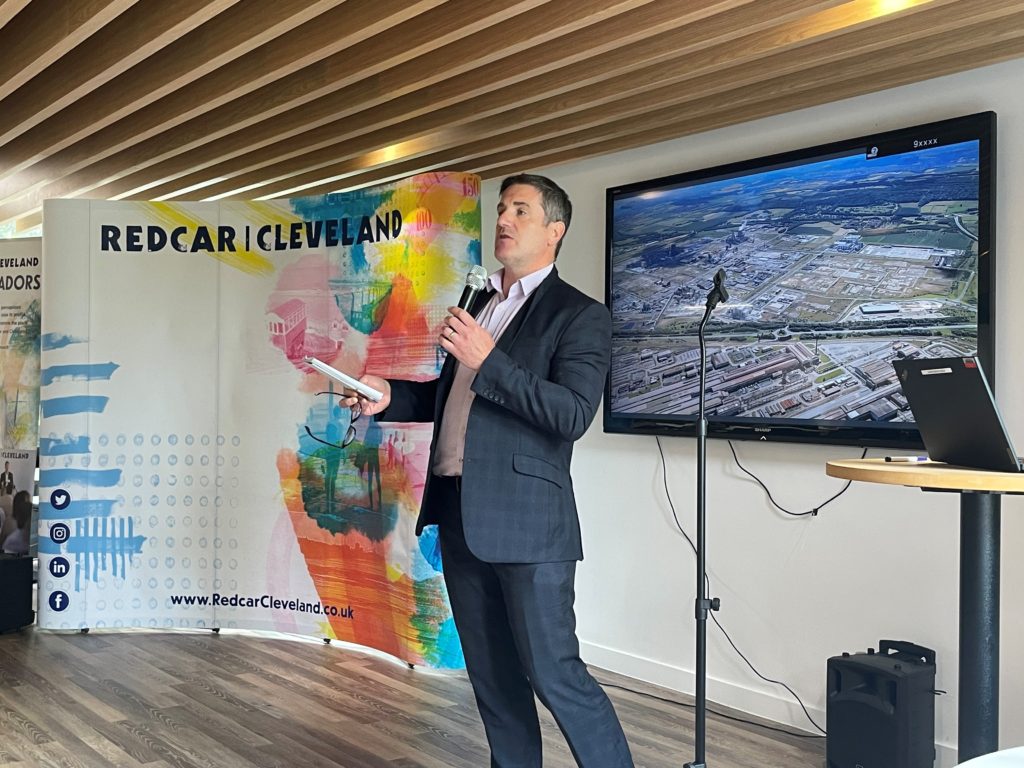 Before additional networking took place, Andrew also held a small Q&A and revealed plans for our next Ambassador event; an 'Enjoy' themed event in July. Watch this space!
Some more event images: