We caught up with Miyoko Yamashita from Redcar Contemporary Art Gallery, a vibrant and unique gallery that showcases fantastic artwork, holds excellent exhibitions, and so much more!
Can you tell me about your organisation?
Redcar Contemporary Art Gallery is a commercially-minded and socially engaged art gallery, that supports professional artists and those who would like to engage with art. It was established to respond to local needs and has received huge support from a group of professional artists based in Redcar. It hosts selected/invited artists' exhibitions, artist residency programmes, workshops, art classes and crucially gallery-led projects throughout the year.
The gallery is located conveniently at 13 West Terrace, Redcar, between the Redcar Clock Tower (High Street) and the Redcar Beacon (beach front).
What is the best thing about your organisation? 
Importantly our gallery is built on two main beliefs, namely 'Art for Everyone' and 'Art for Motivation'.
Although 'Contemporary Art Gallery' may sound exclusive, and something not easily accessible, that is not the case at our very friendly art space. We are proud that the gallery's events and activities, especially gallery-led projects, are for a wide range of people in the community. We equally hold high aspirations for professional development and bringing great art to Redcar. For that, we work with local artists and art organisations as well as universities.
We hope these are the first steps towards building a creative community and professionalism and encouraging motivation for all through art. We would like the Redcar Contemporary Art Gallery to be a refreshing, exciting and thought-provoking fine art space.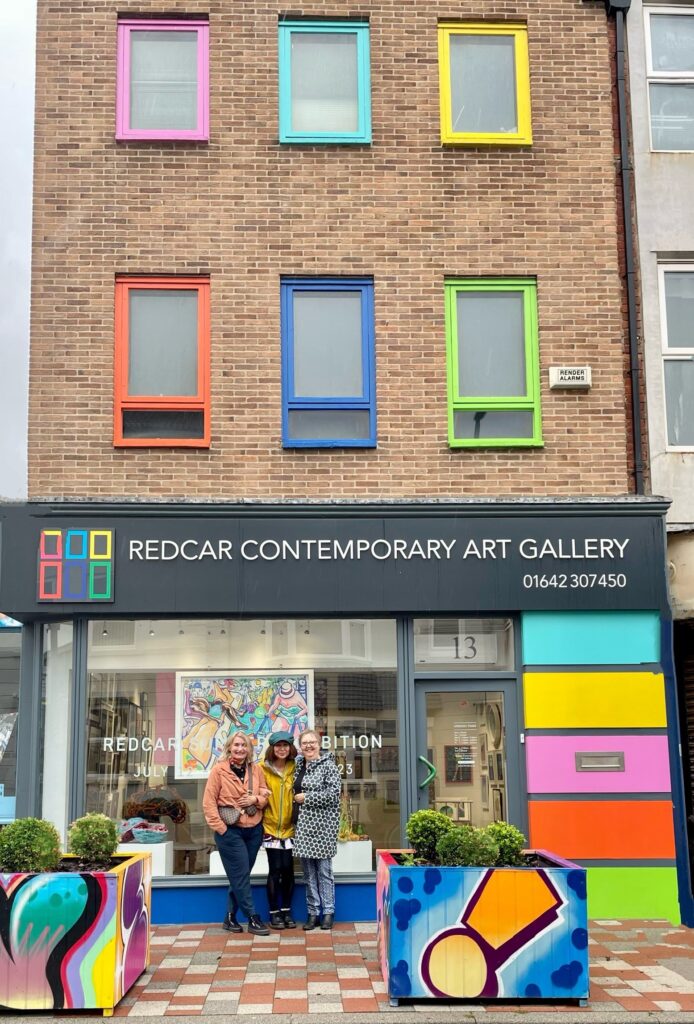 What is the proudest achievement in your career?
Probably, our happiest and proudest achievement so far is hosting the very well received 2023 Redcar Summer Exhibition covering social and environmental issues as an overreaching theme.
100 artworks from 70 artists across the UK, Europe and beyond were on display including North East based artists whose work has been selected for the Royal Academy Summer Exhibitions, namely Lawrie Hutchin, Errol Theunissen, Ian Burke and C.C.Chau amongst many other award-winning artists. Not only did the summer exhibition give the opportunity for Redcar residents to see and interact with a diverse range of nationally/internationally recognised art, it also created the opportunity for the artists, their families and friends to visit the gallery to see the summer exhibition in Redcar.
We will be making an open call for the next summer exhibition in early 2024.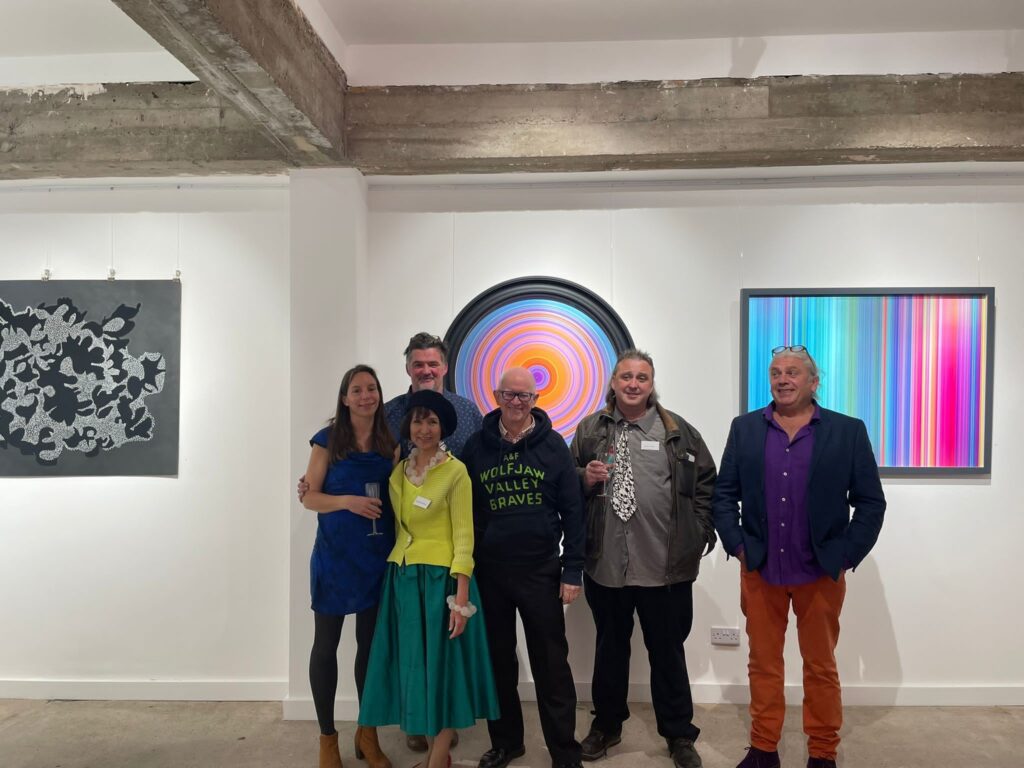 What are you looking forward to in the next 12 months?
We are looking forward to developing the gallery's activities and building a good reputation in relation to its initiatives. For the next 12 months, we have a lot of activities planned. Together with an intern from the MA curating programme at Teesside University, and support from local artists, we will be giving more weight to gallery-led projects working with schools, communities, and other organisations.
Here are some of the events planned for the next 12 months:
· 'Kirill Sokorov: Later Works' Solo exhibition (October – November)
· 'Shapes, Colours and Poems' (working title). A series of workshops for school children and students with an exhibition (October – December)
· 'Against the War' (working title). Exhibition by UK based Russian artist group Pomidor (December)
· Lois Palframan artist residency and associated exhibition (December)
· 'Bring your photo to the gallery' (working title) Project and exhibition led by Icarus Wilson Wright (April – May)
· Harriet Mee artist residency and associated exhibition (April – May)
· Our next Redcar Summer Exhibition: 2024, hosted at a larger scale in collaboration with RCBC and National Portfolio Organisation Tees Valley Arts at the Palace Hub in Redcar.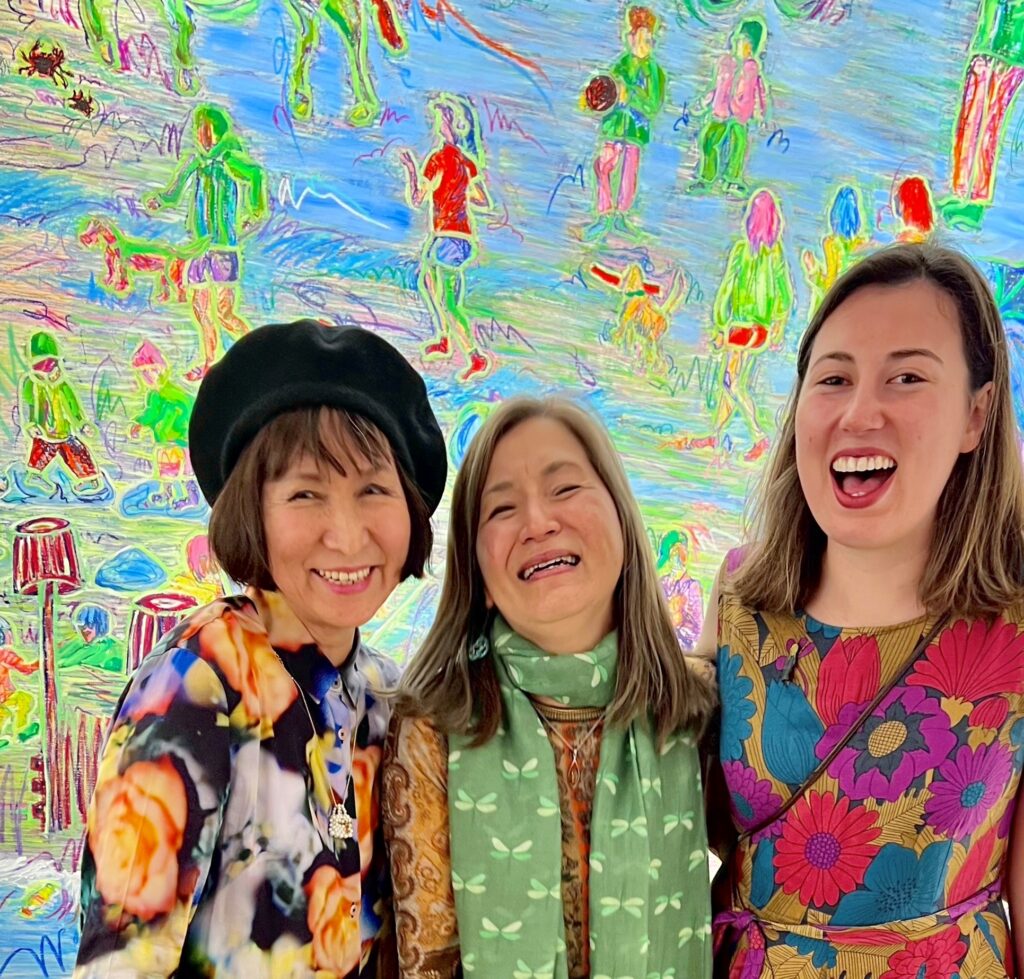 What would you say is the best thing about Redcar and Cleveland?
Since moving to Redcar in 2020, the people of Redcar and Cleveland have welcomed me and the gallery with open arms. I feel peoples' hearts are as beautiful as the North Sea and the surroundings. The community spirit and care people show to each other and others from diverse backgrounds is something that reminds me of my childhood village in Japan.
Many people told us that they are looking forward to returning to Redcar. Hearing that was the best feeling as attracting visitors from beyond Redcar for promotion of the region is exactly what I wished to achieve. We hope they will spread the word about the next summer exhibition and what a great place Redcar is!
Website: Redcar Contemporary Art Gallery
Facebook: Redcar Contemporary Art Gallery
Instagram: Redcar Contemporary Art Gallery
Number : 01642 307450