A local organisation committed to helping people into employment is celebrating their 1,000th success – more than one job for every day it's been in operation.
The 1,000th person to gain a job via the award-winning Grangetown Training and Employment Hub is 28 year-old Dion Nasir.
After a long period of unemployment, father-of-two Dion, from South Bank, contacted the Hub for advice.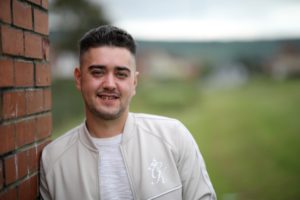 Free training
Accessing free site safety and scaffolding training, as well as advice on job applications through the Hub, Dion is now a qualified scaffolder employed by Syntex, the sub-contractor for site construction firm PHB at the under-construction MGT power plant. The National Career Service, Group Horizon and Big Foot Training were all instrumental in providing the training for Dion.
The Grangetown Training and Employment Hub provides training and career advice for local people and works in close partnership with employers to ensure required skills are developed.
Amazing
Dion said: "I can't put into words how much the Hub has helped me. It turned my life around. It's just unbelievable. The training and advice have been amazing.
"The people at the Hub have always been there for me. They helped me so much. Got me back into work and got me feeling good about myself.
"It's hard graft, scaffolding. I'm at the top of my work gang now. It was a struggle at first but the work is paying off now.
"I've not bought anything big or daft with my wages. I'm just getting used to covering my bills again."
Get help when you need it
Dion, who is open about a period of depression he experienced while unemployed encourages others experiencing difficulty to seek support.
He commented: "I don't think I would be here without the help I received. It's best to tell people and get help when you need it."
Commitment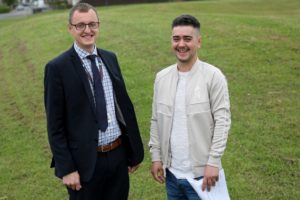 Councillor Wayne Davies, Redcar & Cleveland Borough Council's Cabinet Member for Economic Development, said: "What a great success story.
"Dion's hard work has paid off and I'm thrilled for him. It's also a testament to the hard work of the Hub team. Their commitment to helping local people can't be faulted.
"Getting 1,000 people into work is just incredible. It's more than one job for every day the Hub has been running!"
Opening in February 2017, the Hub has won awards from both the Local Government Chronicle and Municipal Journal.
The Grangetown Training and Employment Hub, Bolckow Road, Grangetown, TS6 7BS, can be contacted on 01642 459035.