Celebrations as Redcar awarded multi-million pound deal to "transform and regenerate" the town​
Redcar town will be transformed with major changes to the town centre after the Government today agreed to award £25 million to make detailed proposals for the resort a reality.
The plans were devised by Redcar Town Board who applied for £25 million which was the maximum allowed and has been awarded in full, it has been announced.
The Board and others will now decide which exciting projects to develop and consider other sources of funding.
"This is wonderful news," said Darren Winter, Chair of the Town Board. "It's a chance to absolutely transform the town centre and seafront and will help regenerate the whole area."
Redcar was among 101 towns selected by Government to agree a deal from the Government's £3.6 billion Towns Fund.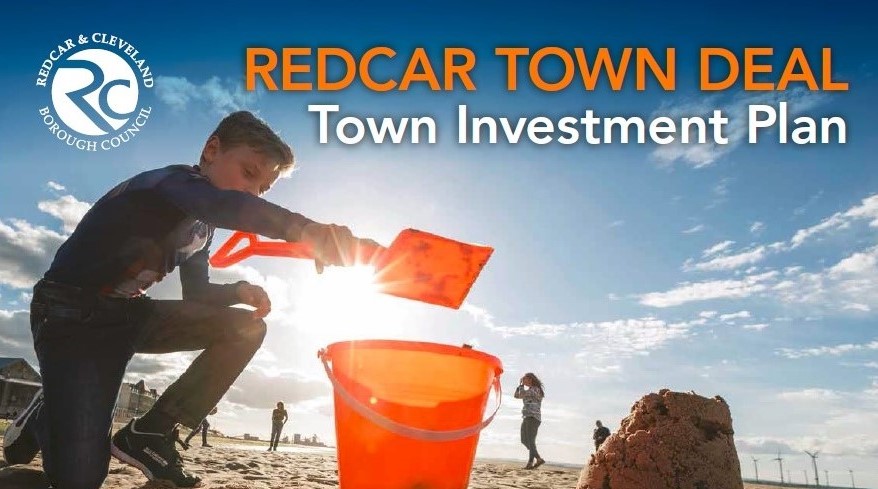 The Town Board was established to come up with sustainable plans and representatives from across the community including businesses and the private sector got involved.
There will now be discussions on how to proceed with developed proposals which have included:
A new centre for adventure activities at Coatham to help attract more visitors to the town;
Family Activity Centre on the seafront with sea views;
A scheme to linking the seafront to the High Street with a new outdoor space where existing and pop-up businesses could trade outside;
An improved library and community support hub with meeting rooms.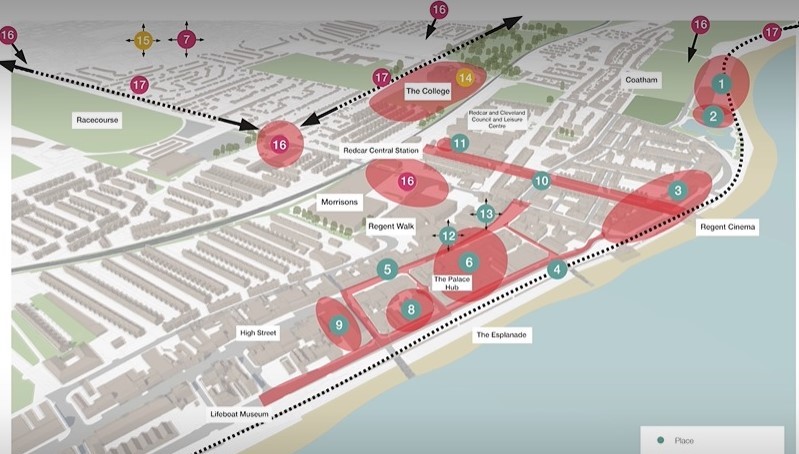 Local businesses will be key to Redcar's success and have been heavily involved in developing the plan. A Town Centre Management function is expected to be established which will provide a dedicated resource to liaise with investors and administer business support, such as digital training to take advantage of the e-commerce boom. It would also help to coordinate events and drive further improvements to the visitor experience, ensuring that the town remains vibrant all year round.
A new Clean Energy Education Hub at Redcar & Cleveland College is another key plan will provide a training and skills facility tailored to the local economy's needs. Working with local investors and employers, the Centre would mean the borough's residents could benefit from new jobs in the fast-growing energy sector.
The board also aims to improve transport connections to Teesworks, which is set to become the UK's biggest industrial zone, to ensure residents can access job opportunities.
These plans would build on the major new leisure project in the Coatham area which was announced last year. The Government had previously agreed to grant Redcar £750,000 for the project which includes a new hotel, adventure golf site and play area.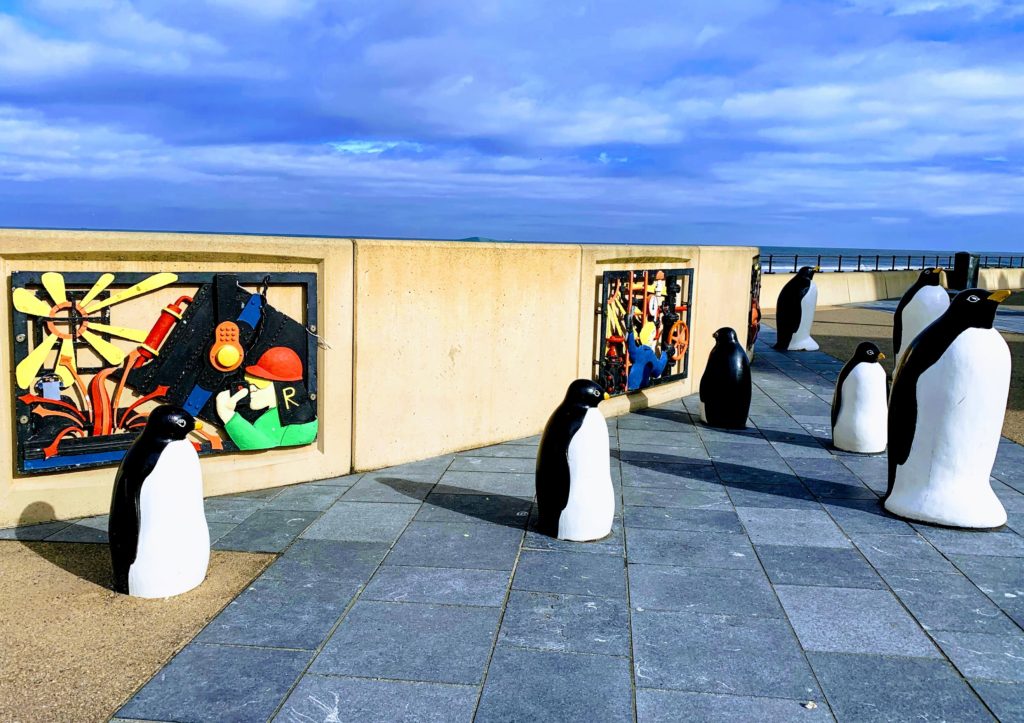 Planned investment at Redcar Central Station and a new Regent Cinema will be boosted by proposed improvements to Station Road and the Northern Quarter. The proposals include upgrading the street scene to give the best first impression of Redcar, as well as supporting aspirational new housing and business units.
Darren Winter, Chair of the Redcar Town Board, said: "I would like to thank the people and businesses of Redcar and our strategic partners and everyone involved. We now have to prioritise the projects to align with the funding before delivering these exciting projects for the people and businesses of Redcar."
Cllr Mary Lanigan, Leader of the Council, said: "This has the potential to be truly transformational and is a huge opportunity we must grasp with both hands. It is inspiring to see so many people from right across the community coming together for this project which will not only benefit Redcar but the entire region and I'd like to thank everyone involved for their hard work so far."
Jacob Young, MP for Redcar and member of the Redcar Town Fund Board, said: "This is fantastic news for Redcar town. With this huge injection of funding, the Government has once again demonstrated its commitment to our future. The Towns Deal settlement means our council is now able to realise a raft of projects that, together, represent a great opportunity for Redcar to get ahead in terms of much-needed infrastructure and the local economy, especially tourism. I am delighted with how well we as a board worked together and I want to thank the officers whose hard work resulted in such a strong bid and, ultimately, this end result. And now, having worked so well together to secure this funding, it is vital that we move forward in that same spirit to help other parts of the community. It's important to look at how we can spread this prosperity to the wider borough, particularly in places like Eston and TS6, and continue our transformation of Teesside."
Cllr Alison Barnes, Deputy Leader of the Council, said: "This is good news. Now we must all come together to grab this chance and really deliver. I'm sure the exciting outdoor sports centre and leisure centre will attract visitors from the whole region but it's also about the basic work with our businesses to help get the conditions right to increase prosperity across the whole borough."
Redcar and Cleveland College Principal Jason Faulkner said: "At Redcar and Cleveland College we are thrilled to benefit from the Town Deal. The College will be working with partners and employers to ensure we can meet the need of the future economy.  Working within the remit of the Town Deal we will ensure the people of Redcar and Cleveland and the wider Tees Valley have the skills to support future investors and our ambition to create a net zero economy."
The news has been welcomed in the wider community.
Amy Fair, General Manager at Redcar Racecourse, said: "We are so proud to be part of this community in Redcar and are overjoyed to hear that this investment for these sustainable plans is coming. It will help improve our visitor offer, but also help businesses large and small and our young people at the college prepare for the future world of work. I would like to congratulate everyone involved."
Small businesses were also celebrating.
Victoria Smee, who owns Betty Leigh Boutique on West Terrace, said: "These plans have the potential to attract more people to our town and I love the idea of opening up the area between the seafront and the town centre. Hopefully more people will consider opening shops and other businesses in the town centre now that we know this investment is coming."
Steve Ellis owns a holiday let, The Beaches, on Queen Street, as well as a B&B in the town. He said: "We got support from the council to develop the holiday let and it made all the difference to us as we set up a business and helped improve our overnight tourism offer. It really shows on a smaller scale how the public sector and private enterprise working together can really have a strong, positive effect. This is great news for the town."
Over the coming months, there will be a further round of consultation with the people and businesses of Redcar prior to delivering the projects and we would like to hear views from the Redcar community, so please visit the Town Deal website for updates.​