Inspiring Women Awards celebrated
 

at Wilton Centre
Last Friday, 11 March, some fantastic women from our area have been awarded for their achievements during the 6th 'Inspiring Women Awards Redcar and Cleveland' celebration, founded by Anna Turley in the memory of the late Mo Mowlam.
This year's ceremony, which took place at the Wilton Centre, Redcar, paid tribute to Julie Donaldson, former winner of the Volunteer Award, which is now, named after her.
The overall winner of the event, the Mo Mowlam Award was Jo Yaldren, who also received the Inspiring Others Award, which was sponsored by Redcar & Cleveland Council. Jo worked as a nurse specialising in cardiology for 30 years.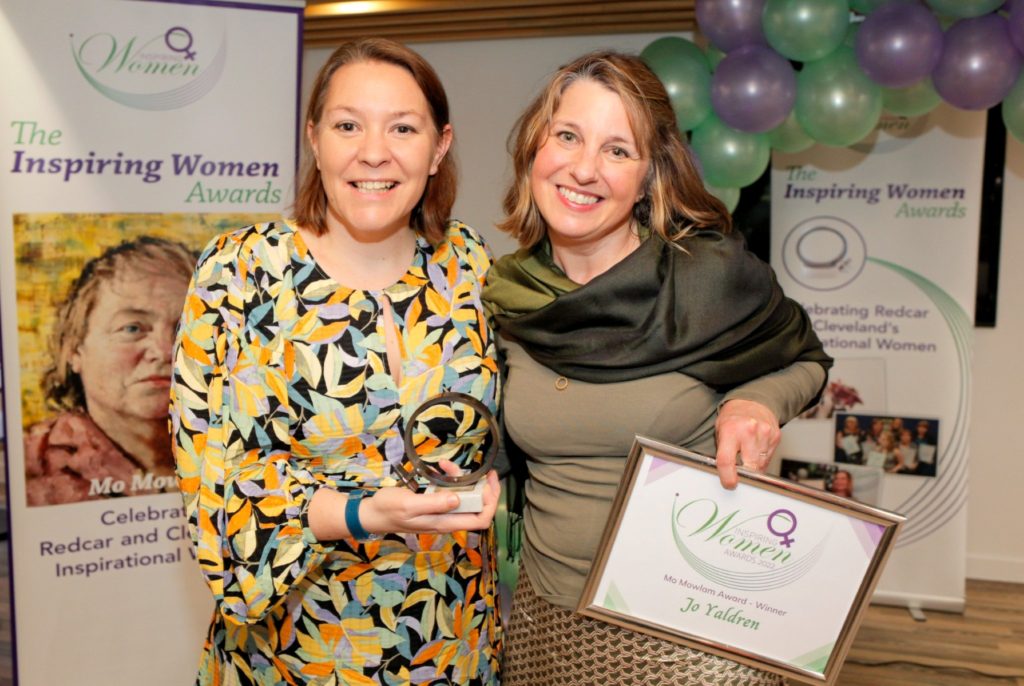 During her career, she became a Senior Lecturer and then a Principal Lecturer at Teesside University while also being part of the editorial board for the British Journal for Cardiac Nursery.
She was forced to retire after being one of the youngest people in our country diagnosed with early-onset Parkinson's' Disease. However, this did not stop her from wanting to help and make a difference in her community and so she founded the Keeping It Clean At Saltburn Group.
"I feel incredibly humble to be here on such an amazing night together with all these incredible women," said Jo. "I feel incredibly privileged and grateful to be here."
The other winners' on the night were:
Kay Tarry – Woman in Business Award, sponsored by PD Ports.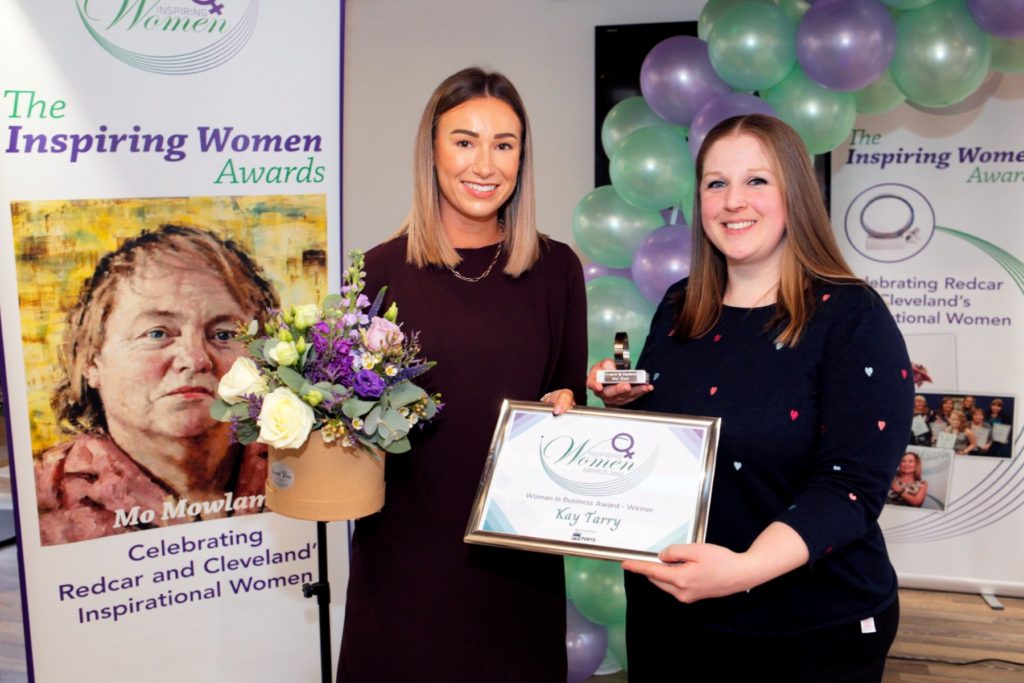 Kay founded Sugar Noms UK, a vegan sweet company, during the first lockdown of 2020, reaching the semi-finals of the Santander X Entrepreneurship Awards in 2021.
Mia Morris – Young Woman Award, sponsored by Taylor Wimpey.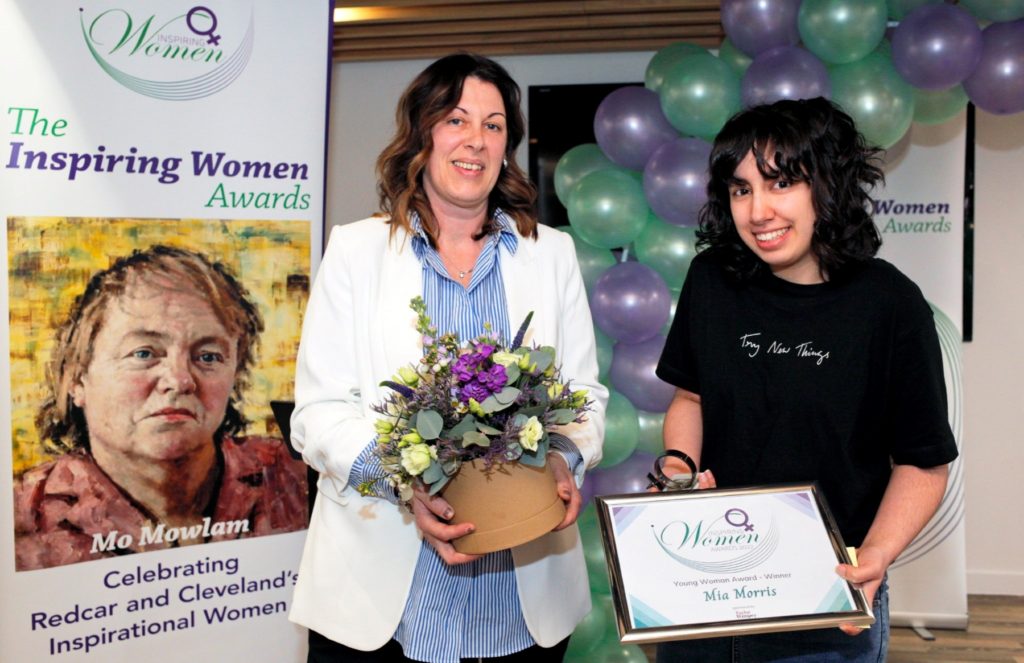 Mia became a carer at a young age, putting her family first. She will soon start training to become a volunteer and until then, she continues to raise awareness towards young carers and make a difference.
Stephanie Addison – Individual Achievement, sponsored by Beyond Housing.
Stephanie runs Raindrops to Rainbow, an organisation offering mental health support to parents who suffered loss.
Bianca Robinson – Leadership Award, sponsored by SABIC.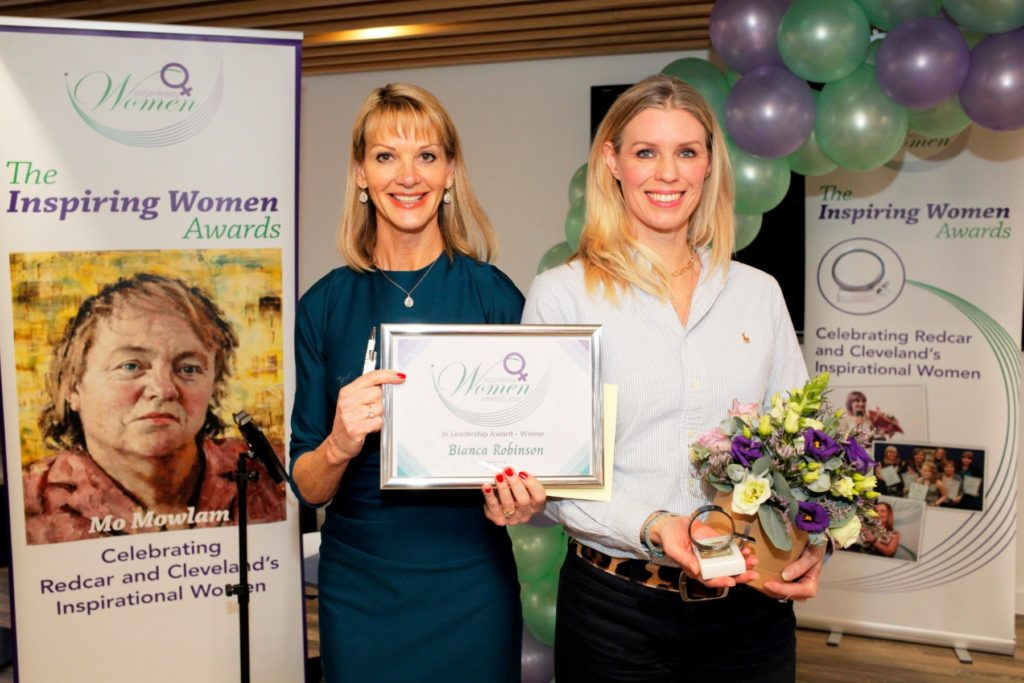 Bianca is the CEO of the Sleepout UK, a national homeless charity that raised over £3million to date to tackle the poverty in this country. To raise awareness towards this cause, she slept out 58 times so far.
Claire Starkey – Julie Donaldson Volunteer Award, sponsored by Zetland FM.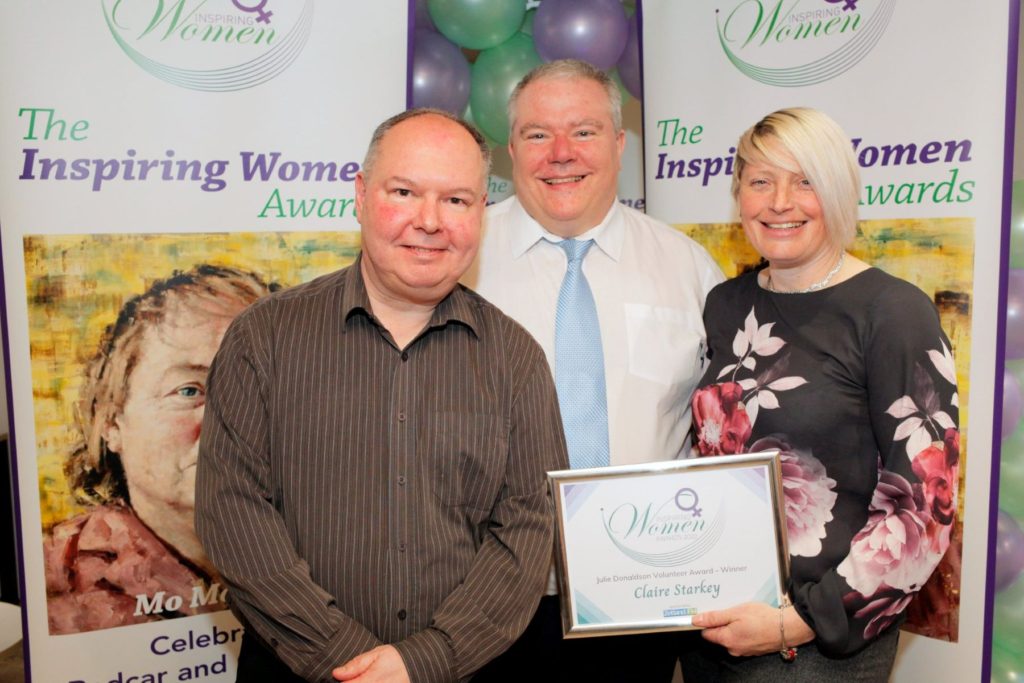 Claire is a volunteer for Cleveland Mountain Rescue Team responsible of research and rescue. £10,000 has been raised for the organisation by Claire and her team of 26 volunteers.
The event was a true community event with a group of volunteers from across businesses and charitable organisations, organising and sponsoring the event.  Footprints in the Community provided afternoon tea, whilst winners of previous awards, Joanna Andrews and Rayven Skye, gave music performances during the event.
Mary Lanigan, Leader of Redcar and Cleveland Council who also attended the event, said: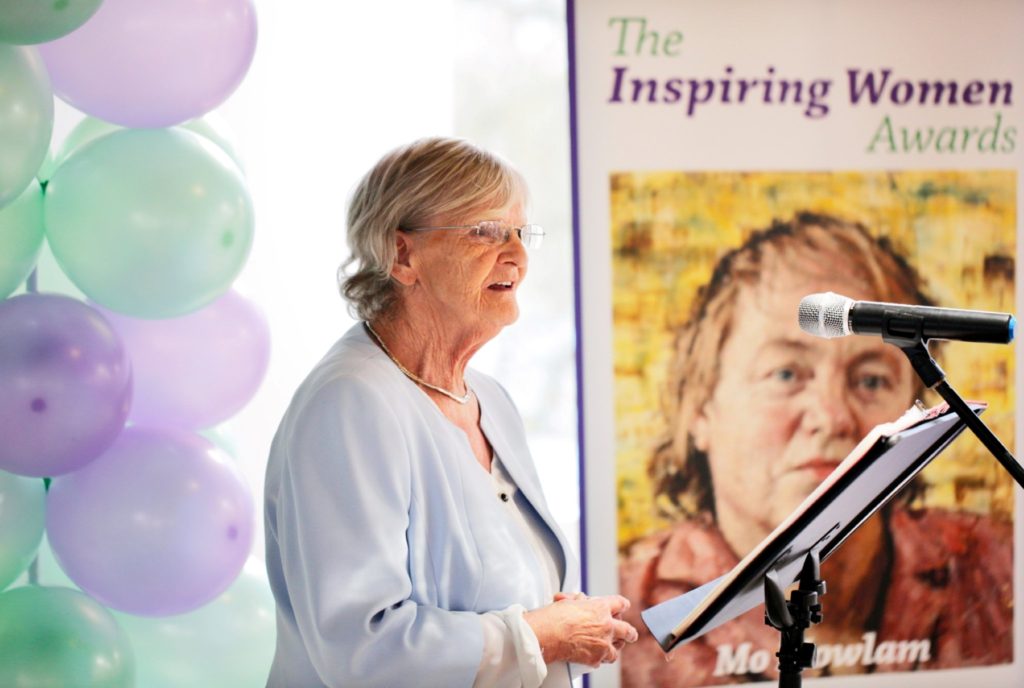 "It is an honour for me to witness such powerful and inspiring women be rewarded for their hard work, tenacity and achievement."

"All the women who have been nominated now and in previous years have made a great difference for our community and we are as proud as we are grateful to them. The Council is proud to support their recognition and celebration."
Anna Turley, the founder of the event, said: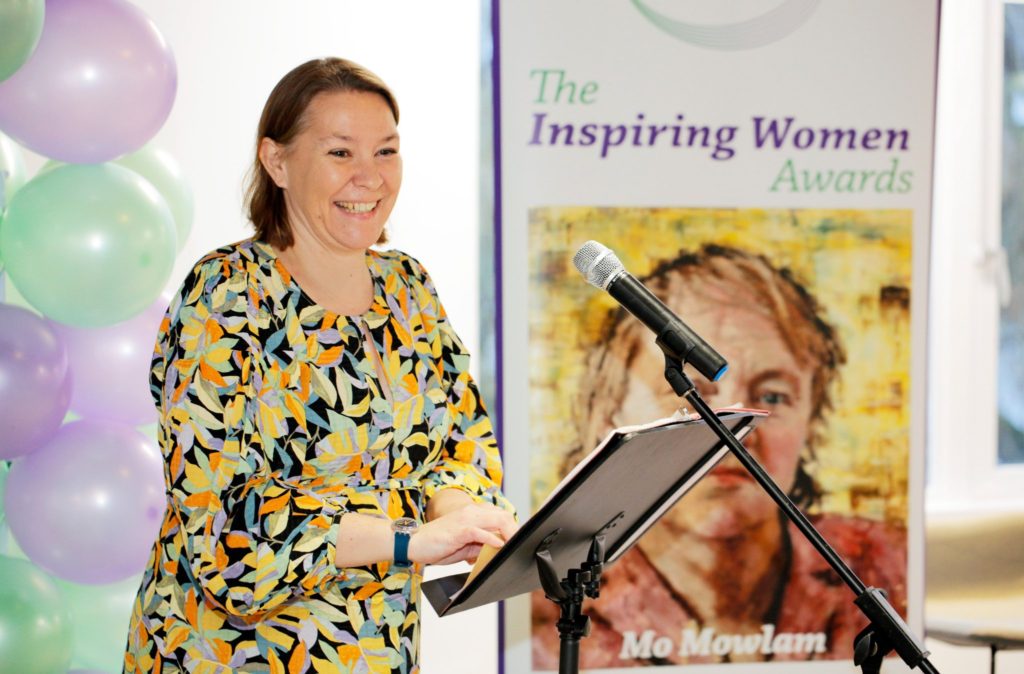 "It's been a fantastic night. I've been blown away by the incredible commitment, dedication, talent and hard work of some really inspiring women today. They've kept this community going through some really difficult times. It's been lovely to stop and congratulate them and recognise their amazing contribution to our community."
To learn more about the 'Inspiring Women Awards – Redcar and Cleveland', check out their Facebook page for more information.