The popular East Cleveland Scarecrow Festival has received a welcome boost in the shape of a cheque for £1,000 from SABIC.
The global chemical company, which has its UK headquarters based at Wilton, is well known for its community work. A member of the Redcar | Cleveland Ambassadors since its inception, SABIC donated the funds to help develop the outreach of the festival.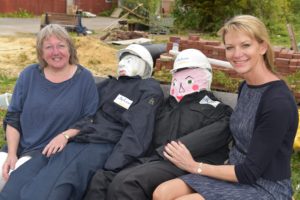 Embedded in the community
The East Cleveland Scarecrow Festival is the brainchild of local community champion and fellow Redcar | Cleveland Ambassador Denise Nesbitt. Running since 2015, this year's festival takes place from 3 – 31 August and will see dozens of scarecrows popping up in villages all round the east of the borough.
Claire Wordsworth, SABIC Senior Communication Business Partner, said: "We love the Scarecrow Festival, it is a great example of a grassroots event, embedded in the community, that is great fun and which is growing at pace.
"We hope our contribution will raise further awareness of the event and enable and encourage more people from all ages, capabilities and backgrounds to get involved.
"SABIC is happy to support the festival."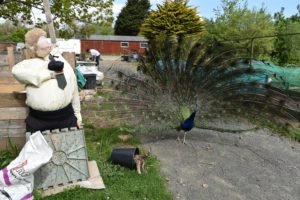 Grateful
Denise commented: "This is going to be the biggest and best Scarecrow Festival yet. We've got more villages taking part than ever before, so if you're in East Cleveland in August keep your eyes peeled for our scarecrows.
"We're really grateful to SABIC for their support and to Redcar & Cleveland Borough Council who have freed up an apprentice to help develop our website."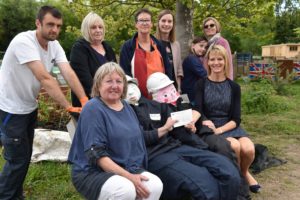 The Redcar | Cleveland Ambassadors are a committed group of businesses and community leaders working to position the Borough as a great place to live, enjoy and do business. And we're always looking for new members.