Coatham seafront regeneration
Redcar and Cleveland Council has unveiled exciting plans to regenerate the existing Majuba Car Park on Coatham Seafront.  Phase 1 of these plans will include a new top of the range destination play park and an exciting 18 hole adventure golf course!
The Majuba Road Car Park is situated in a prime seafront location in Redcar.  The plans will transform the seafront benefiting the local community and visitor economy.  It will be enhanced with a range of activities that can be utilised by all Redcar users and visitors, supporting the wider growth and ongoing activity in the area.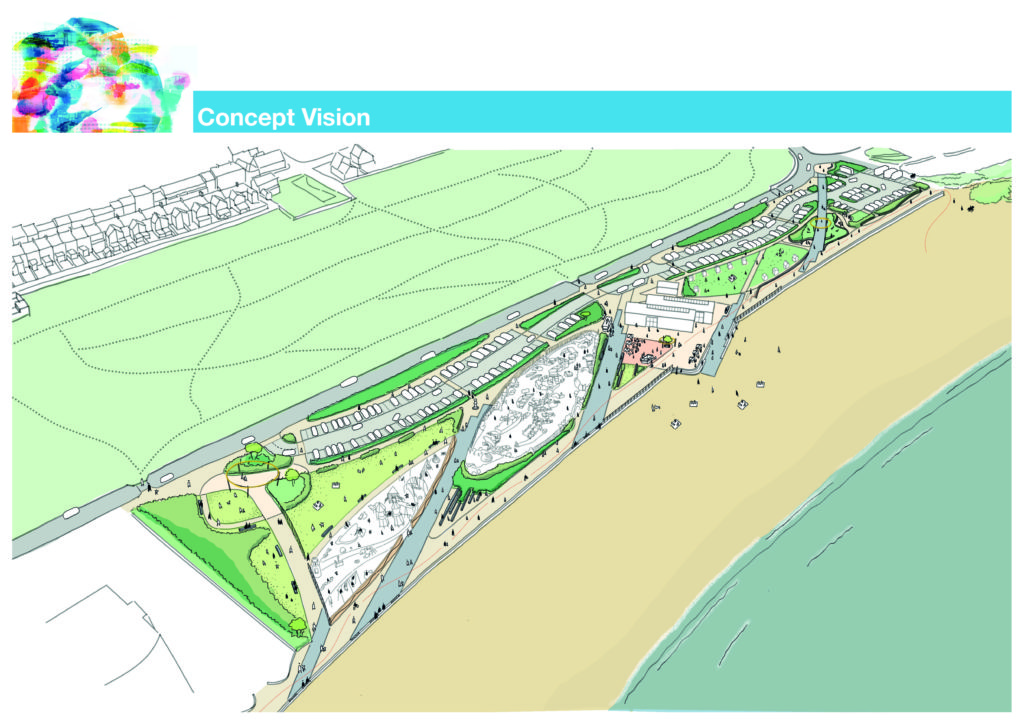 Funding has been secured by Redcar and Cleveland Borough Council from the Tees Valley Combined Authority to deliver these exiting proposals and the Council are seeking further funding to deliver later phases detailed in the overarching masterplan for Coatham.
Developed by Ryder Architecture, the Coatham Seafront outline masterplan will be developed in separate phases as funding is secured.  Future phases are conceptual at this stage and subject to further design development as the project progresses.
In addition to the Coatham Phase 1 work, it is envisaged that future phases will include:
Central Plaza public space
Watersports / Beach Club facility to accommodate beach activities, public toilet facilities and a food and beverage offer
Beach huts
Visitor parking, including horse box and motor home spaces
During Victorian times, Coatham was once home to the area's industrialists and the townhouses built for them is just one of the reasons the area is now designated as Coatham Conservation Area.
Coatham Adventure Golf
The plans unveiled as part of Phase 1 include a high-quality, action-packed 18 hole golf course, where people can tee off and join the penguins of Redcar on a nautical adventure!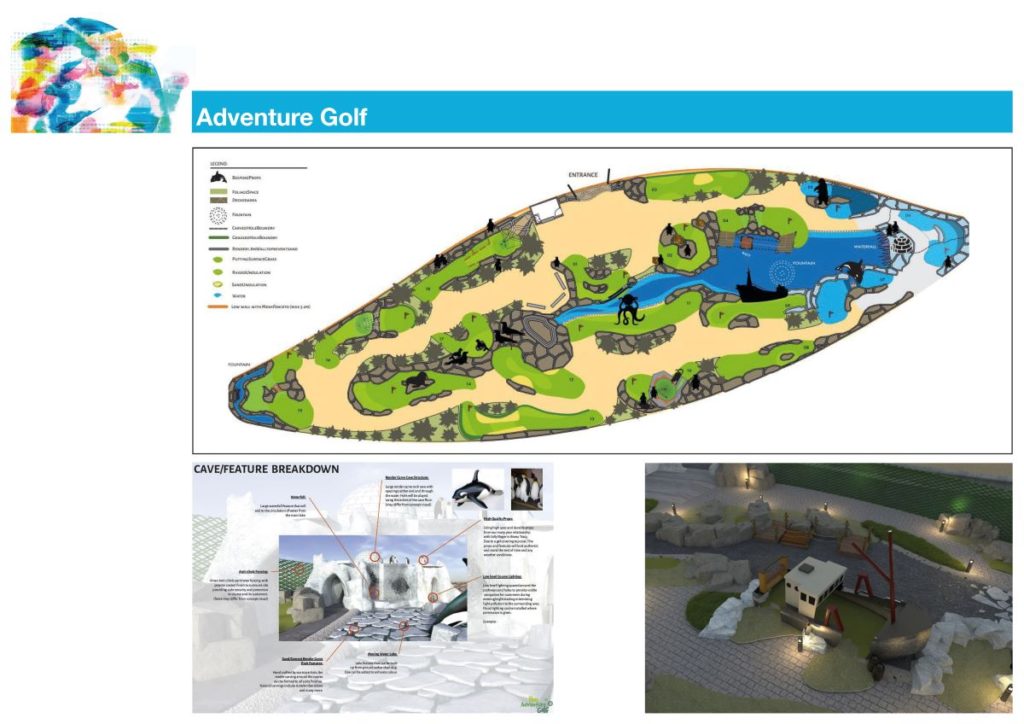 You will help the penguins in their travels to traverse the coast, through an igloo ice tunnel, meeting all sorts of sea creatures, water features and a boat along the way in this self-contained beachfront activity. This competitively exciting mini-golf adventure will be a welcome attraction to Redcar Seafront, complementing the wider Redcar Seafront activities as a new addition to the town.
The creation of a vibrant leisure quarter located on a key gateway site will improve perceptions of place amongst residents, visitors and businesses and create opportunities for new businesses. Redcar and Cleveland Borough Council aims to deliver these attractions in time for Summer 2022.
Coatham Seafront Adventure Play Park
Playpark specialist, Wicksteed, will be responsible for delivering the new play park. This large park is approximately 800sqm and will include numerous individual & inclusive play features with a target age range of 2-10 years old. It will include all the family favourites: swings, slides and climbing features – such as a big scary shark – as well as bespoke items specific to this installation, such as the HMS Redcar Play Galleon!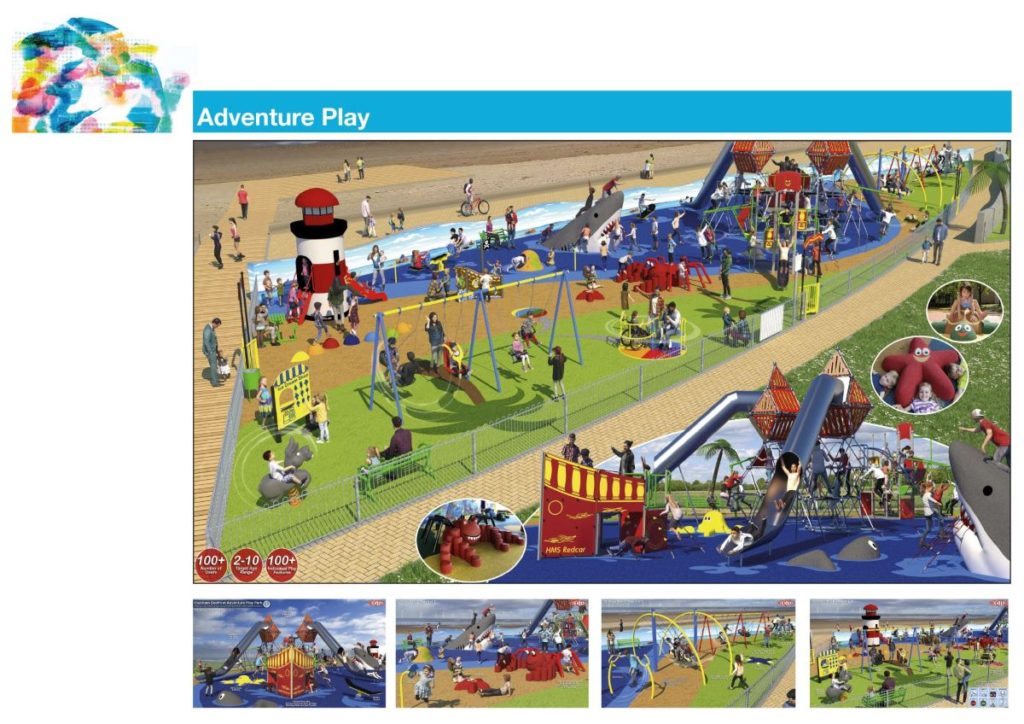 Ensuring the play park is accessible for all, a range of accessible pieces of equipment, interpretation features and a mindful/bright colour coordinated layout will be included. Additionally, a soft landscaped picnic area will be integrated next to the park, so that family activities can spill out into this space, buffered from the parking area.
You can have your say on these plans by completing the survey here.
Redcar and Cleveland Borough Council will be exhibiting the Coatham designs in Redcar Central Library (during normal opening hours) from Wednesday 3rd November until Friday 12th November. Anyone can view these and complete the survey in paper format. Your comments will be added to all responses online.​