A commitment to ensure the borough has 100% clean energy and clean air for generations to come is likely to be made by Redcar & Cleveland Borough Council Cabinet next week.
Redcar & Cleveland Borough Council is already a member of UK100, a network of community leaders committed to converting to 100% clean energy and reduced carbon emissions by 2050.
North Sea
Under the UK100 initiative, the Council is working with other Tees Valley councils and the Tees Valley Combined Authority to ensure renewable or low carbon energy is used as a source for heating, and for powering transport. In November it was announced that a consortium of six global energy companies are to build a gas energy power plant which will store carbon emissions in pipelines under the North Sea.
The developments come after an independent report presented to the government last September said the Tees Valley should be the pilot area for the UK's development for carbon capture and storage as Teesside has 60% of the entire UK's energy-intensive industries. The authority is to establish a task group to monitor progress on the 2050 target.
John Sampson, Director of Resources, said: "This report outlines our ambitions to take advantage of key developments and opportunities to provide clean energy and near zero air pollution for generations to come."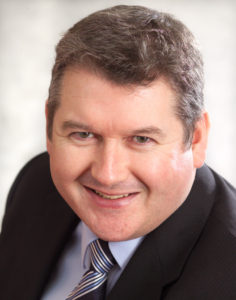 Reducing carbon emissions
A report to the Council's Cabinet identifies two direct actions the authority and partners are taking to improve air quality and the environment: attracting more businesses committed to carbon capture at the South Tees Development Corporation (STDC) site and committing to the RE100 scheme. Cabinet is expected to sign up to the RE100 scheme which will see the Council move to replace all street-lighting to LED which will contribute to improvements in reducing carbon emissions and to adopt a 100% renewable energy supply for the Council, in the coming year.
The authority has been monitoring air pollution for decades, which shows air quality has improved significantly over the years and meets the government's current objectives for clean air. However, the Council has pledged to publish a 'South Tees Clean Air Strategy' this year which will be setting out priorities to further improve our air quality.
The Climate Group
Cabinet will also be requested to formally commit the Council to the RE100 scheme, a voluntary initiative led by The Climate Group which is made up of some the world's most influential companies committed to 100% clean energy supply by 2050.
Cabinet will meet on Tuesday 16 April at 10am in Redcar & Cleveland Leisure and Community Heart.