Thanks to Redcar & Cleveland Borough Council's £2 million High Street Support Scheme, a new children's soft play centre and café has opened in a long-term vacant unit in Loftus.
The scheme provides grant funding to improve shop or business units in Eston, Loftus, Guisborough, Saltburn and Redcar town centres.
One of the first businesses to benefit is Oopsie Daisy's – a soft play area for under 5s and café on Loftus High Street.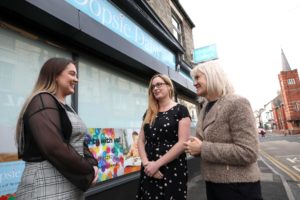 Business owner Kelly Jones was able to fully renovate an empty property to bring it back into use after benefitting from a grant of £10,000. Kelly also invested some £20,000 herself.
The building, which had been empty for two years, required a complete overhaul including new electrics and plumbing, damp treatment and installation of a disabled toilet, a staircase and a new floor.
12 employees
Kelly, 37, who also runs an Oopsie Daisy's in Skelton, now employs 12 local people and has hopes to franchise her successful business in the future.
Former bank employee Kelly, a married mother of two, said: "My business in Skelton has been running for four years now and is doing very well.
"I want to scale the business up and am convinced it can work as a franchise model. To prove that it works, I needed to open a second shop myself so I asked my customers where they thought the second Oopsie Daisy's should be based. Loftus was the winner.
"Places like Loftus won't survive unless businesses get behind it and support it. The High Street Support scheme is a great way to get behind the town."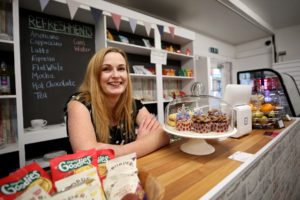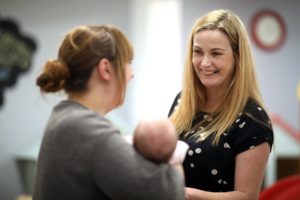 Asked what her advice to an aspiring business person would be, Kelly simply said; "Just do it!"
Hard work and commitment
Councillor Sue Jeffrey, Leader of Redcar & Cleveland Borough Council, said: "Congratulations to Kelly.
"To have gone from working in a bank to employing 12 people and running two successful shops, all while raising two children, is an incredible achievement. It's a real testament to Kelly's hard work and commitment.
"Small businesses are the lifeblood of town centres, making a vital contribution to our economy and society. These businesses are owned and run by people in our communities. They are our friends, our neighbours, our family members. And in turn they employ local people, people who put down roots and make their lives here.
"I'm proud our Council provides the High Street Support Scheme to help businesses like Kelly's thrive and I hope to see more and more success stories in the future."
Available funding
The High Street Support scheme provides match-funded financing can be sought for:
• shop frontage works
• fittings for existing businesses such as service counters and waiting areas etc
• improve security
• enhance to upper floors to bring them back into business use
• provide financial support for new businesses to bring vacant units back into use.
For further information, call the Council on 01642 444494 or email: placeinvestment@redcar-cleveland.gov.uk.