It's Friday Five – our weekly round-up of the big news in Redcar and Cleveland each week.
It's been another great week for major investments in our place's future – 
We start the round-up with the fantastic news that PD Ports have secured a £230 million investment to bring an advanced waste-to-energy project to Redcar and Cleveland, providing over 300 jobs during construction and beyond.
The project, by Wentworth Clean Power which will be named the Teesport Renewable Energy Centre, will sit on a 9-acre footprint and create between 250-300 full time jobs during construction, with a further 40 permanent jobs created when the plant becomes operational – which is expected to be in the second half of 2024. You can read the FULL STORY HERE.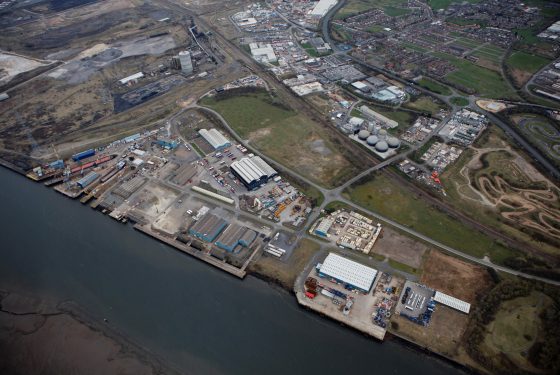 Secondly, plans were unveiled this week to develop a new £90million quay at South Bank to help make Teesside the UK's premier offshore wind location.
The new South Bank Quay will transform a 1km area along the River Tees, providing global firms with direct access into the heart of 500 acres of development land, and thousands more across the wider Teesworks site, straight from the North Sea.
The new heavy lift quay, which will support 100 jobs in the construction phase, will provide crucial access from the River Tees to the 4.5million sq ft of manufacturing, storage and office space on South Bank, which is hoped could be used for the production of offshore wind turbines for some of the biggest wind farms in the world, strengthening Teesside's position as the UK leader in clean energy. Read the FULL STORY HERE.
More good business news this week – Tees Components Managing Director Sharon Lane has been appointed to the Government's Green Jobs Taskforce, which will support a drive for two million green jobs by 2030.
Sharon will represent the region and the Tees Valley Local Enterprise Partnership (LEP) on the taskforce, which includes representatives from companies such as National Grid, Tata Steel, BP Ørsted and Nissan.   It also features organisations such as TUC, ECITB, and World Wildlife Fund for Nature (WWF). Read the FULL STORY HERE.
Looking ahead to the festive period, 'The Great Doorstep Switch On' was launched this week. This year the Christmas Light Switch On is heading to homes, from Redcar to Brotton, Marske to Guisborough, Saltburn to Loftus, wherever people live in the Borough we need your help to keep Redcar and Cleveland shining bright. Join in on 3 December for the first 'Great Doorstep Switch On', no matter how far apart we are, we can still countdown together. Read the FULL STORY HERE.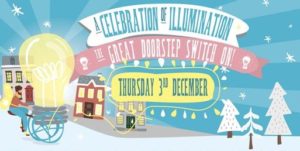 Finally, John Proudler, husband of the much loved Julie Donaldson today launched a Just Giving page in Julie's memory to raise money to help buy iPads for James Cook University Hospital ICU patients to stay in touch with relatives during the pandemic.
John says "Despite locking herself away since March and urging others to follow the rules to avoid contracting COVID, my best friend, soulmate, confidante and wife died on 31st October after a courageous battle with this killer disease. But we were able to see each other every day because she had an iPhone. Many patients are not so lucky. My aim is to buy at least six iPad minis to help critical care patients stay in touch with relatives during the pandemic".
Can you help with this worthy cause? Please visit the Just Giving page to donate.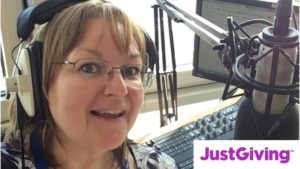 Wishing everyone a nice weekend.