It's Friday Five – our weekly round-up of the good stuff happening in Redcar and Cleveland each week!
What a week this has been for major investments in our place's future. Where to start…?!
On Wednesday, PD Ports celebrated the official opening of a multi-million pound bulks handling facility at Teesport.
Simon Clarke MP, Minister for Regional Growth and Local Government, officially opened 'Teesport Bulks Terminal' during a virtual ceremony.
PD Ports' £9.2 million investment to renovate and refurbish its former Steel Export Terminal delivers a modernised warehousing facility that is firmly positioned to handle continued international trade growth and support post-COVID economic recovery, as well as further economic growth over the longer term.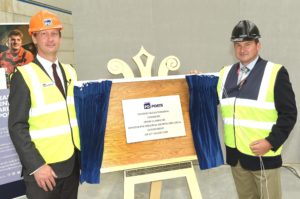 Tees Components unveiled its latest £500,000 investment, aimed at doubling capacity at its machining facility, at a virtual commissioning ceremony, hosted by Tees Valley Mayor Ben Houchen.
The ceremony took place at its facility in North Skelton, near Saltburn, where staff and contractors gathered to see the machine running for the first time.
The £500,000 investment, a Hyundai Wia KBN 135CL, which was supplied by machine tool specialist TW Ward CNC Machinery Ltd of Sheffield will enable Tees Components to double capacity of this type at its CNC machining facility in Skelton.
Yesterday, Tees Valley Mayor Ben Houchen unveiled a £150 million programme of demolition work across the Teesworks site – including the Redcar Blast Furnace and Coke Ovens – which could create up to 300 jobs. The demolition is about preparing this massive industrial site for a range of new, cutting edge industries, to build a prosperous and exciting future within our place.
The contracts for the five-year programme will see the demolition of some of the most iconic structures from the former steelworks which have formed part of the Redcar skyline for generations. Local businesses are urged to apply to be included on a list of providers for contract opportunities over the project's lifetime, by visiting the newly-launched Teesworks website, teesworks.co.uk. The contracts are due to be awarded in December, with work beginning as early as March next year.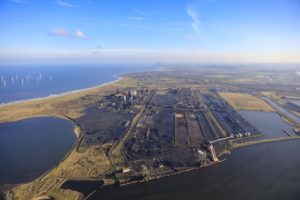 Moving away from business investment, the 'digital edition' of the national celebration of sustainable living, the Festival of Thrift, took a huge step forward this week, with the launch of the ThriftFest Upcycled website. 
'Thriftfest Upcycled', goes live on September 12, replacing the large-scale annual celebration at Kirkleatham, cancelled due to the coronavirus pandemic.
People are being invited to 'Thrift Your Place' in the run up to this year's virtual event. To help people get involved in creating, fixing, swapping and sharing at home ahead of the day, activity packs, full of fun-filled ideas to inspire all ages, are now available to download on the festival's website.
A virtual marketplace featuring a range of sustainably-focused businesses is also up and running on the website offering a wide range of upcycled and recycled goods and ethically produced products with special offers scheduled for the Festival weekend!

Finally, you might be heading out to stretch your legs and get some fresh air this weekend, perhaps to Guisborough Forest and Walkway – well, Forestry England are wanting your views on the forest's future – you can have your say on the survey here, which opened this week.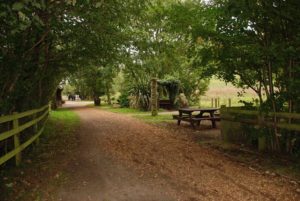 Have a great weekend!