It's Friday, so it's time for Friday Five – our round up of five great things from #OurRedcarCleveland this week.
1. Congratulations to Redcar | Cleveland Ambassador Charm Productions on the launch of their new show, The Mad Hatters Tea Party.
Hope the new show proves another success for Joanna and her crew of talented actors.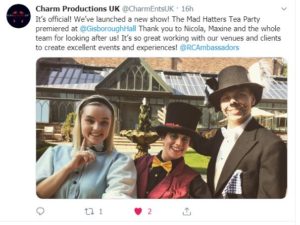 2. Brilliant news as Loftus makes it through the first round to win a slice of the government's £1bn Future High Streets Fund.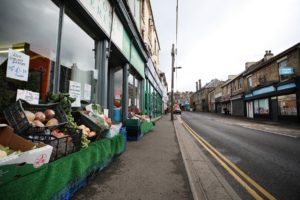 3. Teesside Live shared the Sunday Sun's list of 100 most important people from the North East. OK, so it's a little Newcastle-focused but there are a few from #OurRedcarCleveland who make the list.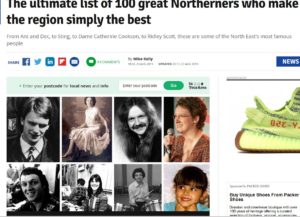 4. Rayven Masters wins the first Redcar & Cleveland's Got Talent competition.
The fantastic 11 year old singer will be part of the line-up for the finale of Redcar Live on Saturday 7 September, warming up the crowd for Doctor and the Medics.
5. We're thrilled to hit 1,000 Twitter followers.
Now, now – don't go and unfollow us for a laugh. It's not funny! Be nice!