It's our roundup of five great things happening in Our Redcar Cleveland each week!
1. Brilliant news from Redcar | Cleveland Ambassadors Beyond Housing – Joinery Apprentice Bailey won Apprentice of the Year and Plumbing Apprentice Chloe came runner up in the Direct Works Forum Awards. Well done Bailey and Chloe!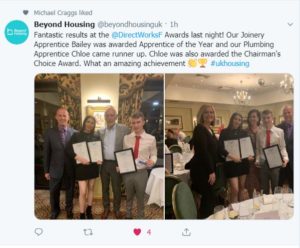 2. Gisborough Priory celebrates its 900th birthday tomorrow!
The historic milestone will be marked with a Medieval Pageant on Saturday including combat demonstrations, displays, birds of prey, archery and much more. The celebrations begin at 10am and ends at 4pm when the hard working medieval warriors will lay down their arms for a well-earned rest.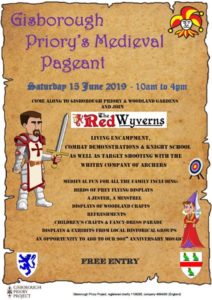 3. There was Royal recognition for Dai Hayward of Micropore Technologies and Clive Wood of Tees Components and Dormor Engineering  who both received MBE's for services to industry in the Queen's Birthday Honours.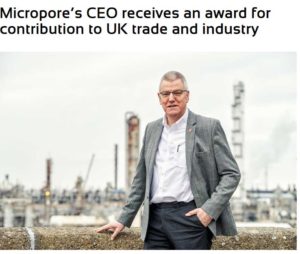 4. Redcar | Cleveland Ambassadors ICL Boulby broke records with the delivery of the highest weekly quantity of polyhalite – the locally mined the multi-nutrient mineral which is now used in food production across five continents
Just another example of a world leading business, based right here in #OurRedcarCleveland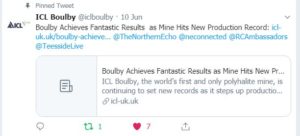 5. Once better known for The Mighty Redcar, but now a true star in his own right, Redcar's Dylan Cartlidge will be rocking this year's Glastonbury Festival. Fresh from his triumphant performance at Radio 1's Big Weekend, there's no stopping our very own superstar.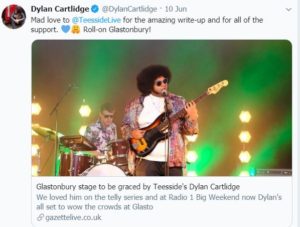 Tell us what you think we should include in next week's Friday Five!