Glacier Energy sets up their new office at Wilton Centre
The Wilton Centre continues to be a magnet to companies wanting to be a part of the green industrial revolution taking place on Teesside.
Glacier Energy, which has more than 200 employees and a revenue in excess of £25m, is the latest business to open an office at the Centre. The company, which has sites in Scotland and Yorkshire, described the move as an opportunity to work with new and existing clients "in the journey to Net Zero".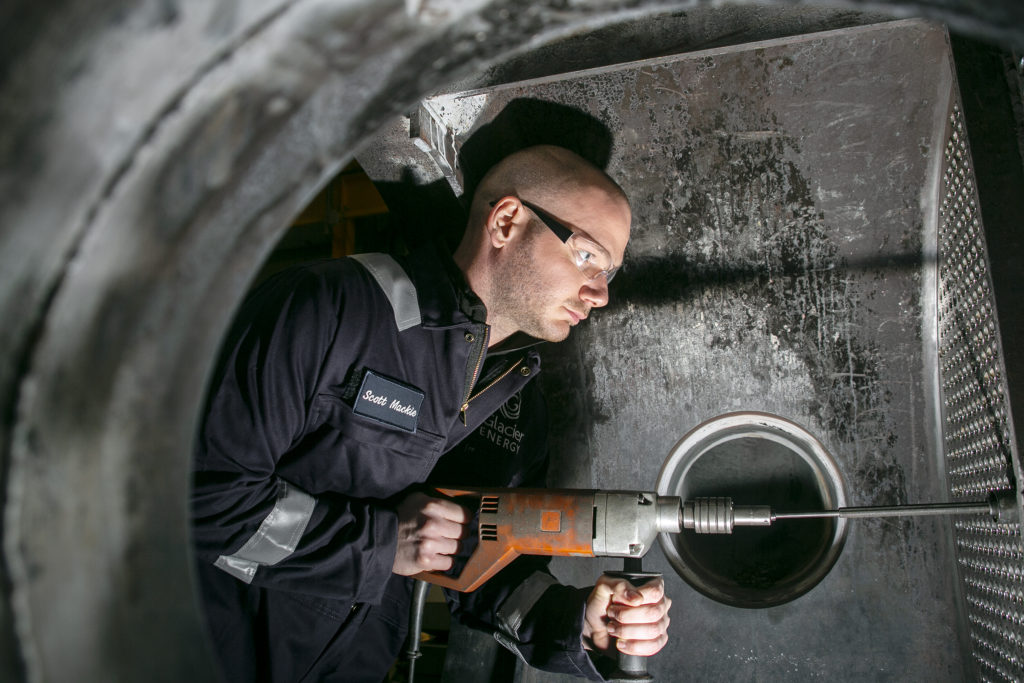 Glacier Energy supports existing businesses engaged in carbon capture, hydrogen and energy storage and has also been involved in large-scale wind projects across Europe for more than 20 years.
The company says it creates a fresh alternative in energy services, providing customers with world-class technologies, exceptional service and enhanced value, all from one integrated provider.
It focuses on four areas of expertise:
Heat transfer
Welding
Onsite machining
Non-destructive testing (NDT) and inspection.
The Wilton Centre is the company's fifth office and Glacier Energy said it wanted a presence there because it is surrounded by companies creating and delivering technologies to provide clean energy. Glacier Energy's Business Development Director, Tracie Watson, said:
"The Wilton Centre is in a prime location to support the many existing businesses within the Teesside area.  It is great to be able to bring our expertise and track record on renewable projects to the area and also be able to support existing projects."
Speaking at the Wilton Centre last month, the Tees Valley Combined Authority Mayor Ben Houchen said it will play a crucial role in Teesside's future as the area moves towards becoming a global cluster which leads the way in green net zero technologies and the circular economy.
"I really think that we're on the cusp of potentially making Teesside synonymous with net zero technologies in the same way that Silicon Valley is for IT and social media. 2022 is the year that this starts to come to fruition," he told members of the Tees Valley Business Club.
Mr Houchen also predicted that Teesside will soon become the career destination for people who "want to be in the fight against climate change, who want to help de-carbonise our industry and who want a greener tomorrow."
Glacier Energy is now one of 60 companies based at the Wilton Centre who together employ around 750 people.
Toby Reid, the executive director of We are Pioneer Group (WAPG) which manages the centre and seven other UK life-science and technology campuses, said:
"We expect those numbers on site to continue to grow dramatically.  That's in part because of the excellence and quality of the companies that are based here."

"We've been successful in all of our sites in building up clusters of smaller companies. Together they create eco-systems which are far more sustainable, robust and resilient in the long-term than a single large employer."