Some of the best cyclists in Europe pedalled their way through East Cleveland on Sunday, with Rory Townsend taking the crown in the men's race and Anna Henderson winning the women's race at the third East Cleveland Klondike Grand Prix.
The streets of East Cleveland were lined with cycling fans cheering on the riders as they took on the challenging circuit which saw them pedal through Guisborough's Westgate, taking in Dunsdale, Marske, Skelton, Boosbesk, Lingdale, Carlin How, Loftus, Liverton Mines, Liverton Village, Easington, Brotton, Saltburn, Charltons and Margrove before returning to Guisborough for the finish.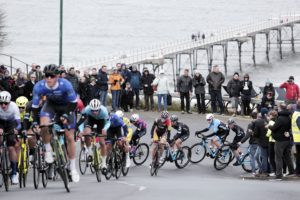 The men's race saw the riders complete three circuits totalling more than 95 miles and the women's race completing two laps totalling 65 miles.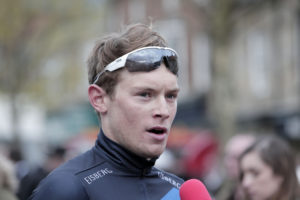 Rory Townsend, from Team Canyon DHB p/b Bloor Homes, won the men's race with Scott Thwaites and Conner Swift in second and third place.
Special guest, Middlesbrough Football Club goalkeeper and cycling fan, Dimitrios Konstantopoulos, presented the winners with their trophies.
Anna Henderson, from Team Brother UK, won the inaugural women's race with the second and third places claimed by Joscelin Lowden and Leah Dixon.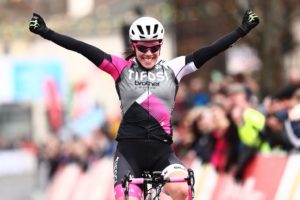 Men's race winner, Rory, said: "It's such a relief. I came into this race feeling good so put a bit of pressure on myself.
"It's really, really hard. The start was tough and in the finale, when we kicked off again, I was just trying to hold on to Scott and Connor on the steep climbs. It could have been anyone's, so I'm really happy."
Commenting on her success in the inaugural women's race, Anna Henderson, said: "It's an epic feeling to win, especially at such a great event."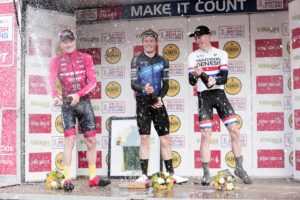 Race Director Richard Williamson commented: "Congratulations to Anna and Rory.
"This has been the best Klondike race yet. The riders have been up for the challenge and have given the crowds a real treat today.
"I'd like to thank all the organising team, the riders, the spectators and the people in the villages along the route who have been out with bunting and signs and not stopped cheering all day."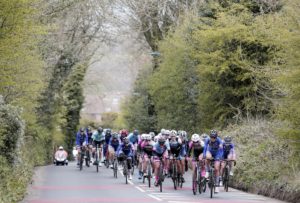 Cleveland Police outriders and race officials managed traffic throughout the event ensuring the safety of the riders during the 'rolling road closures' while minimising the impact on motorists.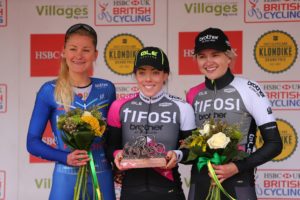 The East Cleveland Klondike Grand Prix is organised by the East Cleveland Big Local, Velo 29 and Redcar & Cleveland Borough Council.
Note: Many thanks to Simon Wilkinson of  www.swpix.com for the photo of Anna Henderson crossing the finishing line.