"Just go for it!"
That's the advice of an enthusiastic entrepreneur from Brotton who's opened a baby and childrenswear boutique in Saltburn.
Faith Dunn, owner of Gladrags, is encouraging other young people inspired to start a business to follow their dreams and become their own boss.
Two months after setting up shop on Dundas Street, Faith, 18, is settling in to her new routine after working on the plan since September.
She told us: "It's not always about going to university, although that's definitely got its place – another option is starting your own business.
"I'd recommend other young people consider it – young people might not be aware of the support and grants that are available – they might think they have to pay for everything themselves, but that's not always the case."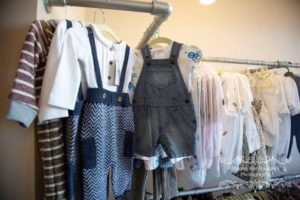 Faith is appreciative of the support she received from Redcar and Cleveland Borough Council's business support team. She received a grant from the council's High Street Support Scheme.
She said: "It might be a bit scary to think of everything that you need to do, but there's support available, so you won't have to do it on your own."
Faith, who previously studied at Nunthorpe Academy's sixth form, is pleased with the start Gladrags has made and has had encouragement from the local business community.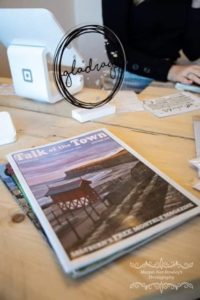 She's also delighted to sign up as a Redcar | Cleveland Ambassador and play her part in talking our area up.
She said: "Redcar and Cleveland is a very community based place – we stick together and support our own. We showed that after SSI site closed – we helped each other".