Amy Crust from Geoff Crust Furniture, Redcar put out a social media post yesterday and we thought it was worth sharing and featuring on this site…just in case we need any reminding about thinking of the positive side of our place…Amy says…
"Redcar – home of the famous Lemon Top, the world's oldest lifeboat and the best people I know!! On the scale of work commutes I don't think this one's too bad. Though I have to admit it's usually a boots, winter coat and woolly hat kind of walk!".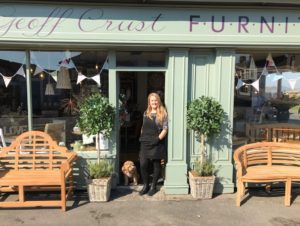 "I don't know if it happens when you move away and come home again or maybe it's just me getting older, but I really do love our seaside town!
Like most English high streets it has its struggles, BUT it's true what they say about northerners, we are a friendly bunch with tonnes of community spirit and a great bunch of independent shopkeepers!"
"We've seen so many amazing new businesses open these past few years, with lots still opening and thriving despite all the challenges 2020 has brought us; I've got a good feeling for the future of our town".