There's a lot to look forward to in 2022!
Last year saw an amazing array of announcements and projects being unveiled and completed, including a £25 million investment as part of Redcar Town Deal, Teesside Freeport officially opening for business and Kirkleatham Walled Garden reopening after 30 years and a £9m revamp (Check out our 2021 review for more).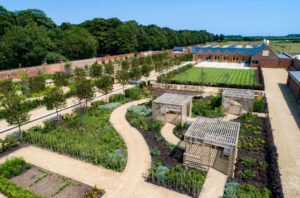 To start this year with a bang, here are some of the upcoming projects and events that we're excited about in 2022!
PLACE PROJECTS
REDCAR
The highly anticipated rebuild of Regent Cinema is on track to open later this year. Funded by Tees Valley Combined Authority, the £9.7m project will deliver three screens that can seat up to 200 people and will make space for not just major film releases, but independent films as well!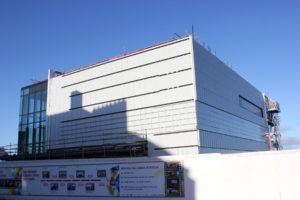 Also in Redcar, the £25M Town Deal project will roll out further, with plans for improvement schemes happening at Coatham and within the town centre and seafront; and at Redcar Central Station, plans will be progressing, with work expected to start on site towards the end of the year. At Coatham, the proposed new hotel will be taking steps forward.
LOFTUS
As part of the 'Loftus Future High Street Fund', work is due to commence this year for a new community hub and library in Loftus on Duncan Place. Construction is expected to start around August, which will be followed by a new 'Coronation Park' in 2023.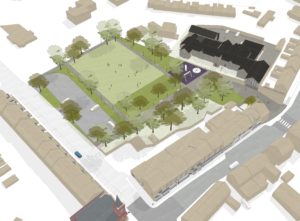 But it doesn't stop there for Loftus! Planned highways works will take place on Zetland Road and West Road, design teams have been selected for work on Temperance Square and is expected to start work in Autumn. Finally, design work has started for United Reform Church and work is scheduled to begin in April!
SKINNINGROVE
With materials provided by British Steel and substructure already completed, Skinningrove's 'Cleveland Ironstone Mining Museum' transformation is expected to be completed by summer, promising to provide a brand new experience for their visitors.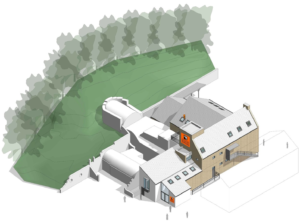 GUISBOROUGH
Guisborough Town Hall's restoration is on track to be completed by February, and will be opened to the public by spring. Residents and tourists alike can expect a retail space to the lower floor and visitor accommodation to the upper floor of the Town Hall, and be sure to keep an eye out for the new "Guisborough Town Trail"!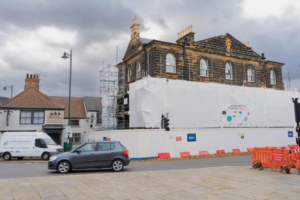 FURTHER PROJECT INVESTMENT
We're excited about how the huge Teesworks development and Teesside Freeport will progress in 2022. Over 4,500 acres, this is the UK's largest Freeport and industrial zone. There's been so many announcements about new projects and jobs, and 2022 will undoubtedly be a big year for this site of international importance.
Over at Wilton International, global petrochemicals giant SABIC is investing hundreds of millions to restart its iconic Olefins 6 plant, known as the Cracker, helping to safeguard thousands of Teesside jobs. The restart is expected to happen at the end of 2022.
Progress is continuing on Anglo American's £3.2Bn Woodsmith Mine project, and we're looking forward to seeing this continue throughout 2022. This major project, will have a positive impact on the economy in Redcar and Cleveland.
We're also excited to see other big Redcar and Cleveland based projects taking steps forward in 2022:
NET ZERO TEESSIDE – Carbon capture project £220 million + share of £1 billion wider project
PMAC – £300M Redcar Energy Centre
WENTWORTH CLEAN POWER – two waste-to-energy plants, secured by PD Ports – £660 million investment
GE RENEWABLES – £20M Wind turbine factory
EVENTS
FESTIVAL OF THRIFT
Last year's Festival hit record attendance numbers, with 50,000 people enjoying the event. We're excited to hear about plans for this year's festival, which will be taking place in September.
SCREAM FACTORY
The award-winning scare event, Scream Factory, is already making plans for their 10th year of chills & thrills. October will undoubtedly be an exciting time, filled with creepy clowns and gnarling zombies!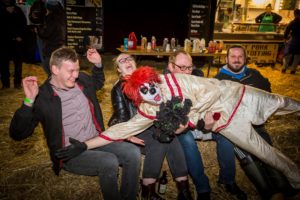 QUEEN'S PLATINUM JUBILEE
We'll be celebrating Her Majesty the Queen's 70th year on the throne, in Redcar and Cleveland – details will be announced as soon as we have them.
AMBASSADOR PROGRAMME
We have lots of exciting plans for 2022 for the ambassador programme and our place marketing work, including:
Reaching beyond our place – spreading our positive place story wider
Promoting our investment and employment opportunities; and associated positive lifestyle in Redcar and Cleveland
Getting young people involved more
So, it's going to be a busy year!