The South Tees Community Bank on Redcar High Street held its official opening today.
The bank puts the community at the heart of what it does and offers savings and loans like any bank but any profit made remains in the community for the benefit of the community.
The South Tees Community Bank is operated by north-east based Moneywise Credit Union which was awarded £465,000 of SSI Task Force Funding to open and operate the new branch in Redcar as well as a sister branch in Middlesbrough.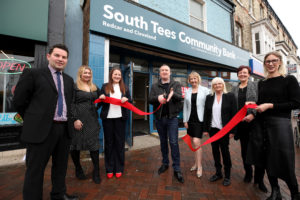 Pride
Chief Executive Officer of Moneywise, Symon Agnew, explained: "We pride ourselves on working with and supporting the community and our rates are capped, unlike some providers and any profit that we make is shared amongst the members of the bank.
"The branch opened in April and has already signed up almost 150 new members which shows a strong demand for our services."
Legacy
Chair of the SSI Task Force, Amanda Skelton, said: "This is an important legacy project for the Task Force. We want to make sure that we can continue to help people for many years to come.
"The Community Bank will provide an important safety net for anyone struggling to manage on a tight budget and will also be an ethical institution where people can invest and save for the future."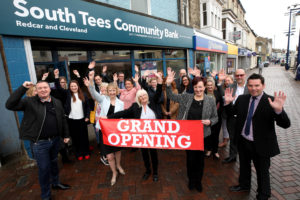 12,000 members
Moneywise is an established organisation operating across the region with more than 12,000 members and assets in excess of £4.3 million.
The Community Bank is a service to the whole of the borough and the bank is planning to introduce a presence in Guisborough and Loftus.
The Redcar branch is open Monday to Friday, 10.00am – 4.30pm. For further information visit www.southteescommunitybank.org.uk or call 01642 939388.
An established credit union also exists in South Bank. Find out more by emailing sbcreditunion@hotmail.com