Teenage art students have turned a Redcar underpass into a work of art!
Dozens of pupils from Rye Hills Academy in Redcar have painted colourful sea-themed imagery on the underpass by William Turner Road near the school.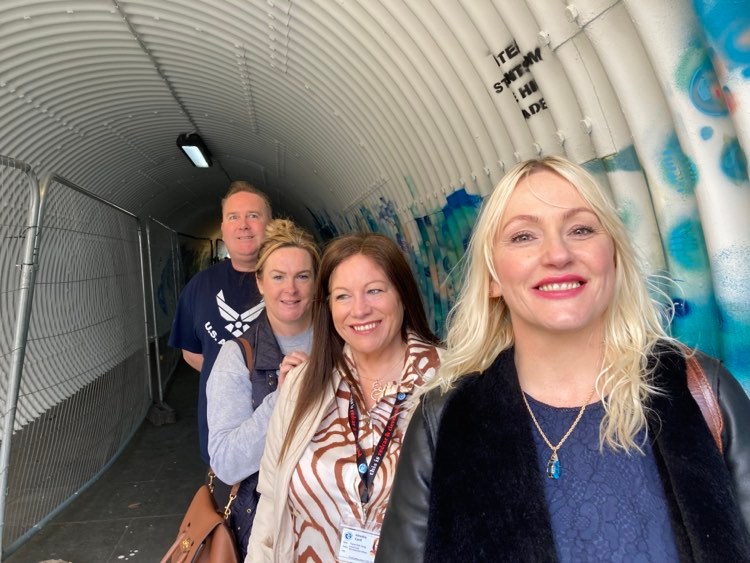 Kelly Hewitson, Acting Head of Art at the school, explained the Council had approached her and her students to transform the corrugated underpass.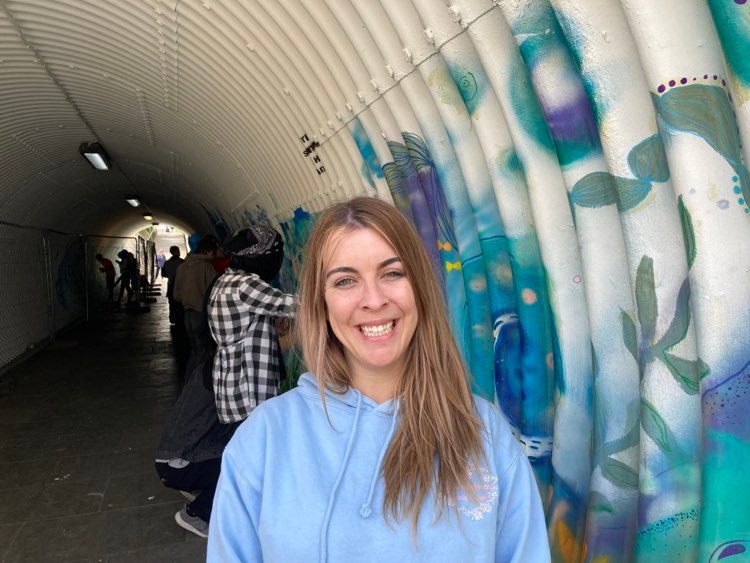 Speaking at the site as the students finished the work, Ms Hewitson said:
"We've had an amazing response from people passing by. Loads of people have stopped to say how much they like it, even a two-year-old girl with her mum! It's been a big boost to the children. We all came up with it together, myself, my colleagues and the students and it's worked out brilliantly."

"As part of our GCSE art course we run a project called Sea Shore and it's all related to that, so it will help with their studies too. All the students are either taking art GCSE or have opted to take it next year and they're all really enthused by this – it's art made real to the public. We took inspiration from the sea because we're Redcar and the sea is fundamental to us."
Cllr Alison Barnes Cabinet Member for Children praised fellow councillor, Yvonne Lax-Keeler, for organising the project. She said:
"This is an exciting project which gives our young people the opportunity to show us what they can do and improve the environment at the same time. Well done to everyone involved."
The improvement has been funded through the Public Realm, a council programme designed to improve the environment in the borough through a number of small projects. As part of the project, the underpass was painted white and the school was helped with the purchase of materials to complete the project.