Redcar has joined a network of communities across the UK who are leading the way to tackle throw away plastic at source. The town has been awarded Plastic Free Community status by marine conservation charity, Surfers Against Sewage (SAS), in recognition of the work it has done to start reducing the impact of single-use plastic on the environment.
Local community group Friends of Redcar, led by Coatham Councillor Carl Quartermain started the campaign earlier this year after working many years organising beach litter picks in Redcar and recognising the changes required to protect our planet.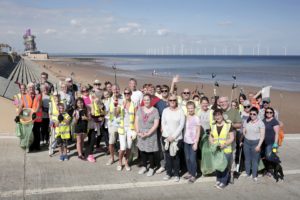 Registering with the SAS Plastic Free Communities movement, lead organiser Kirkleatham Councillor Leah Quartermain and Redcar and Cleveland Borough Council pulled together key organisations and businesses in the town to put in place a five-point plan.
The objectives include; setting up a community led steering group, instigating the SAS Plastic Free Schools education programme, getting local council commitment and working with local businesses, organisations and community groups to spread the word and minimise the amount of disposable plastics they use.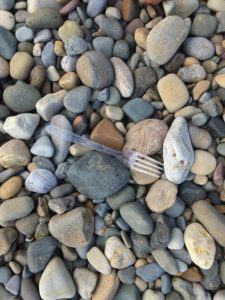 Volunteers
Councillor Leah Quartermain who has been an organiser with FRED since 2013 and who spends many hours with volunteers beach cleaning in Redcar, said: "We are delighted to announce that Redcar has become recognised as the latest community to achieve "Plastic Free" status through the Surfer's Against Sewage programme. It has taken quite some effort to fulfil all the necessary criteria to achieve this award but it has been very rewarding to work with so many conscientious business owners and schools who truly want to make a difference.
"With support from Redcar & Cleveland Borough Council, FRED have signed up the required number of businesses, organisations and communities to claim the town has shown Redcar are significantly tackling avoidable single-use plastic by swapping these throw away products with bio-degradable or non polluting alternatives.
"There is so much more to do here in our home and across the world as everyone everywhere now has some understanding of how much harm we are doing to the planet with the production of single-use plastic. 320,000,000 tonnes of plastic was generated globally in 2016 and is set to double by 2034 unless we all do something. Politicians, authorities, industries, businesses and communities must take a stand.
"We have seen businesses swap plastic for alternatives such as wooden spoons and forks and swapping plastic bags to paper and canvas. This is an ongoing journey and of course the town isn't completely plastic free but we will continue to push as we must change"
"Our area needs its own activism and this is our contribution to the bigger picture. What I hope now is that through our efforts to change our consumerism in Redcar and through the publicity this award brings to the town, that many others across the whole borough will want to sign up to this great UK wide initiative. Join us in the fight and this tidal surge away from single-use plastic products."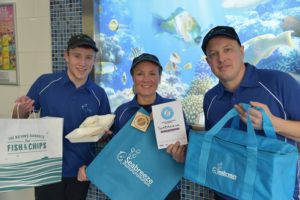 Coastal town
Councillor Barry Hunt, Redcar & Cleveland Borough Council Cabinet Member for Neighbourhoods and Environment, said: "This is brilliant news for Redcar.
"The pollution caused by single-use plastics is causing enormous damage to the environment. Our seas are full of plastic. As a coastal town Redcar sees this damage closer than most and it just has to stop.
"It's fantastic to see FRED's hard work paying off with this accolade. They've signed up lots of businesses to go plastic-free and their commitment to complementing the Council's own street cleaning operations with regular litter picks is fantastic.
"The Council has pledged to reduce single-use plastics as much as possible and I'd encourage businesses and the public to do the same. We can all make the choice to will not buy products with unnecessary plastic wrapping, we can all reuse and we can all recycle.
"Achieving Plastic Free Community status from Surfers Against Sewage is a great step forward. Now we all need to act. We're in this together."
The Surfers Against Sewage Plastic Free Community network aims to free the places where we live from single-use. Using the five point plan the aim is to empower communities to kick start local grassroots action, which can then be built upon.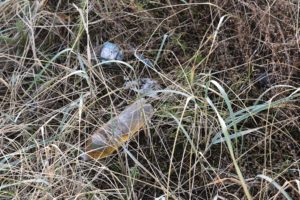 Tackle avoidable plastic
The marine conservation charity, based in St Agnes in Cornwall, says it wants to unite communities to tackle avoidable plastic from the beach all the way back to the brands and businesses who create it. It is not about removing all plastic from our lives, but kicking our addiction to throwaway plastic and changing the system that produces it.
Rachel Yates, SAS Plastic Free Communities Project Officer, said: "It's great to see the work that Redcar has done to reduce the availability of avoidable plastics, raise awareness and encourage people to refill and reuse.
"We have over five hundred communities across the UK working to reduce single use plastic and the impact it has on our environment. Every step those communities and the individuals in them take is a step towards tackling the problem at source, challenging our throwaway culture and encouraging the habit and system changes we need to see."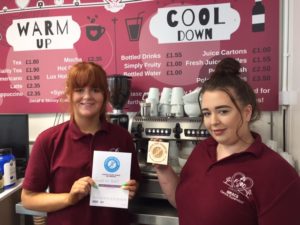 Ambitious
Plastic Free Communities is an ambitious community initiative designed to unite and empower individuals, small businesses, local government and community groups to reduce their collective plastic footprint and protect the environment together. Driven by inspirational local volunteers, we are building a new and exciting community movement tackling single-use plastics and plastic litter in our villages, towns, cities and rural locations.   This highly inclusive initiative, created for all ages and backgrounds, is designed to get the whole community active and do something positive to reduce the amount of plastic in the local environment. Surfers Against Sewage believe that united communities lead to cleaner beaches, streets, parks and riverbanks.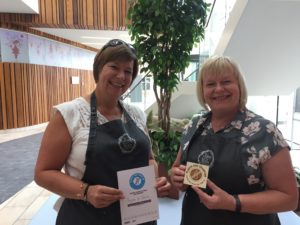 To become involved with FRED's activities contact friendsofredcar@gmail.com or find them on Facebook and Twitter