Redcar Live! – The newest summer festival in the seaside town's packed calendar debuts across a multitude of venues with each one celebrating a diverse mix of genres with local talent, inspirational performances and family fun in the sun.
A total of 24 venues across Redcar will offer live performances and workshops to include singing, dancing, theatre, film making, art and craft, along with local food and drink and speciality markets.
Tuned In!
As part of Redcar Live!, Redcar's Tuned In! will host a series of creative summer school workshops, all leading up to the chance to share a stage with a number one pop act. The classes include music, acting, filmmaking, prop design and performing arts.
Redcar Live! will start on Saturday 3rd August featuring 150 events 90 of these will be live acts until the finale takes over Redcar on Saturday 7 September, featuring tribute acts and local bands before headliners Doctor & The Medics take to the stage.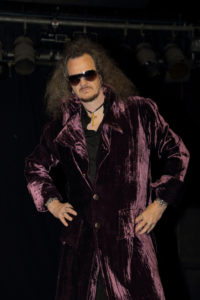 The Doctor
Led by charismatic front man Clive Jackson, better known as The Doctor, the band scored a number one hit in 1986 with Spirit in the Sky.
It's hoped that young people from the creative summer school workshops at Tuned In! will play a major part in the finale and perform on stage as one of the hit maker's warm up acts.
Councillor Karen King, Deputy Leader of Redcar & Cleveland Borough Council, said: "What an opportunity!
"Not everyone gets to spend the summer learning film making, acting, music and prop making and then having the chance to show off those new skills warming up the crowd for a genuine pop group.
"I'm sure they have a lot of fun at the summer workshops and I hope I can make the show to see them in action."
Schedule
Tuned In! summer school schedule:
• Music workshop – from Tuesday 30 July to Tuesday 27 August (9am – 3pm)
• Film making – from Wednesday 31 July to Wednesday 28 August (9am – 3pm, except Wednesday 7 and 14 August – 10am – 6pm, and Wednesday 28 August – 1pm – 8pm)
• Prop design – from Thursday 1 August to Thursday 29 August (9am – 3pm)
• Performing arts –Friday 9 August, Monday 12 August and Thursday 15 August (9am – 3pm)
Each session costs just £10 per session and are suitable for ages 11– 18.
To book a place call 01642 771245.