It's been another busy week with lots to celebrate and look forward to from around Redcar and Cleveland.
It's time for Friday Five…
1. We start this week by celebrating the achievements of Redcar and Cleveland College students who enjoyed their graduation on Tuesday. We wish you every success in the future and absolutely loved listening to the brass band as the procession made its way to Redcar Heart.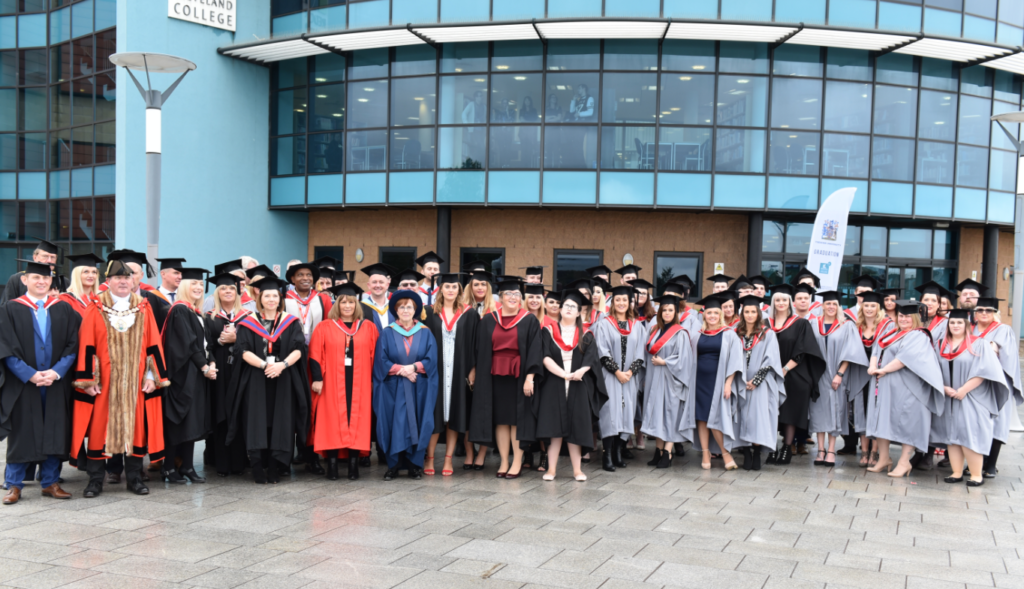 2.Big news from Redcar and Cleveland Borough Council this morning on plans for a three-screen cinema at the Regent site. Wayne Davies, Cabinet member for Economic Growth said: "We know what this cinema means to our residents, and how important it is to have a cinema facility within Redcar and Cleveland; it was a real blow when it closed last year.
"The Council is committed to opening a cinema in the same unique location to increase the vibrancy of Redcar and to make sure that local people and visitors have more fun and an even better experience all year round on the seafront." You can see more in the video below.
We've got exciting new plans for The Regent…

If proposals are approved, the much-loved cinema will be redeveloped into a modern three-screen cinema which will seat nearly 200 people! 🎥

Cllr Mary Lanigan and Cllr Wayne Davies explain more about the plans 👇 pic.twitter.com/1c5SuS8nCE

— Redcar & Cleveland (@RedcarCleveland) October 18, 2019
3. Congratulations to Materials Processing Institute chief executive Chris McDonald. He's been shortlisted for Teesside Business Executive of the Year. Wonderful recognition for the pioneering business in South Bank.
4. And how exciting is this for Guisborough's Charlotte Potter. Looking forward to tuning in!
EXCITING TIMES AHEAD… Catch me on ITV's Endeavour in the very near future 😱😱#Endeavour #ITV @Chethams @LJ_School @guildhallschool @AllyP1967
📸: Marco Pistolozzi pic.twitter.com/9zDLKtBqST

— Charlotte Potter (@CPotterSoprano) October 18, 2019
5. Finally, don't forget that the Scream Factory is open for business. If these reviews are anything to go by, you don't want to miss out.
Look out this weekend across our social media for the brilliant pictures of the finalists in our photography competition, What Makes Redcar and Cleveland Unique.