THE South Tees industrial site from the former SSI steelworks to South Bank could become the UK's first 'Special Economic Area (SEA).'
Chancellor Philip Hammond has also pledged that up to £14 million will be allocated to help unlock 1,500 jobs at the site.
The new status, announced in the autumn budget on Monday, allows business rates to be kept locally and reinvested into developing more of the 4,500-acre industrial area.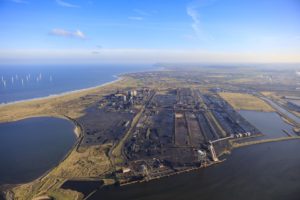 The money has been earmarked to help attract two major metalworks projects to the site, which is under the control of the South Tees Development Corporation. Work will start early next year to prepare the area for the projects which are said to be worth hundreds of millions of pounds.
Find out more from the Tees Valley Combined Authority.