The SABIC Eston Nab Challenge Race today (Saturday 20 July)  saw runners take on the 5km and 10km races from Eston square through the hills to the peak of the Nab, before heading back to the town for the triumphant finish.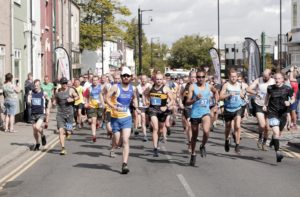 The winners of the races were:
5km: Paul McDermott, 53, from Saltburn, with a time of 29.07.
10km: Yohannes Eyob, 28, originally from Eritrea now residing in Middlesbrough, with a time of 46.34.
There was disappointment for 2018's 10km winner Josh Abrook who couldn't hold off the combined challenge of Yohannes and Paul Brown but still claimed a credible third place in a very competitive field.
As chair of Redcar Running Club, Paul McDermott is no stranger to competitive running, but this was his first victory. He said: "I haven't won a race in my life, so it's a nice change to win one. Especially when I'm over 50.
"The race was alright apart from the hill climb. I'm a road runner so as I hit the flat or downhill it's quite easy for me in some ways."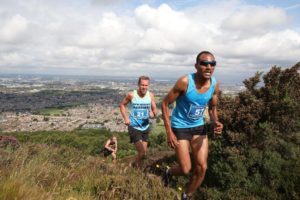 Commenting on his 10km win, Yohannes Eyob said: "It was very tough. It's a very steep hill but I won already. So I'm happy with that.
"As a challenge it is a very hard, tough hill. But I like hills!"
The first woman back in the 10km race was Kimberley Skiba. Coming in 11th overall in a field of 172 competitors, Kimberley crossed the line with a with a brilliant time of 58.24.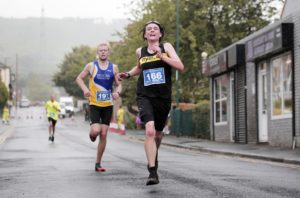 Running for just three years, Kimberley's advice to people taking up running is simple: "Just do it!
"I was delighted to win, I haven't won many races in the past so this was quite special to me."
Leading the field as the first woman back in the 5km was Alison Innerd with a time of 31.51 and was also the second person overall back in Eston after taking on the Nab.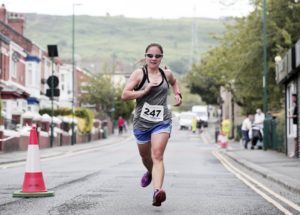 There was a heart-warming moment for local couple Michael and Catherine Farn who chose to spend their fifth wedding anniversary at the race and, somewhat fittingly, crossed the finish line together.
Councillor Karen King, Deputy Leader of Redcar & Cleveland Borough Council, said: "Congratulations to Yohannes and Paul and the rest of the runners.
"I hope they all enjoyed the race and the amazing views from the Eston Hills.
"The race will be back next year and I hope our winners will also be back to defend their crowns."
Event sponsor SABIC's Site Director Daren Smith said: "Congratulations to all those that took part in the SABIC Eston Nab Challenge this year, you should all be very proud of your individual achievements.
"It's such a great event, that we are delighted to support.
"Well done to the winners, participants and all those involved in organising the race, we look forward to the event in 2020 now."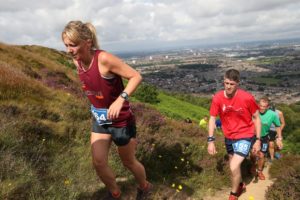 Other noticeable results included 70 year-old Dave Gibson crossing the line as the first veteran to finish the 5km race with a time of 38.36.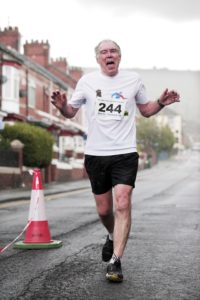 The SABIC Eston Nab Challenge Race is a partnership of Redcar & Cleveland Borough Council, event sponsors SABIC and race organisers Hardmoors.