Promising business news, a Christmas reminder and a unique opportunity for runners all feature in this week's round-up.
1. The week got off to a cracking start with encouraging news on British Steel. Chinese giant Jingye Group has agreed to buy the company, in a boost for workers and their families at Lackenby and Skinningrove.
Jingye said it would spend £1.2bn to upgrade plants and machinery and improve the company's green credentials.
The Official Receiver has confirmed the conditional deal which is now subject to approval. Here's hoping the situation is fully resolved soon.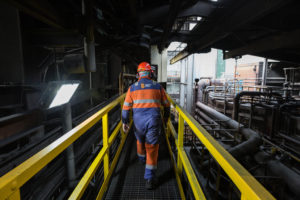 2. Don't forget that free Christmas parking has commenced in Redcar and Guisborough town centres. Shoppers can park for free after 1pm at specified locations. The full details are available via Redcar and Cleveland Council here.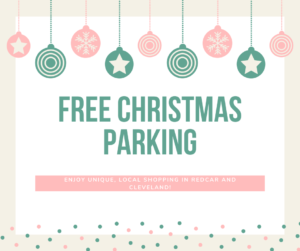 3. A week today Tour de Yorkshire excitement will ramp up a notch when we find out more places that will join Redcar as host towns for next year's race. The exact route and date of our stage will be confirmed in January.
4. Making plans for Saturday night? Merseyside band The Christians are coming to Redcar! Support comes from The Wainstones and if you're quick you can grab a last-minute ticket for the Coatham Hall gig from Black Slab on Millbank Terrace.
Hoping to see everyone'Bouncing off the Walls' having a great time this Saturday in Redcar with @thechristians – grab a last minute ticket via @blackslab @RCAmbassadors @RedcarCleveland @zetlandfm @GoffyMedia @GaryAPhilipson @ScottMakinRadio @Bob_Fischer @annaturley pic.twitter.com/MxHjQyfUcT

— The Wainstones (@TheWainstones) November 14, 2019
5. Are you looking for new running routes or perhaps just looking for different ways to keep fit? There's a great event at Ormesby Hall this coming Thursday, 21 November, when you will need a torch alongside your trainers.
Full information from Ormesby Hall below:
"Whether you're new to running, a seasoned trail runner or a family looking for an adventure, then going on a Night Run could be for you. Choose from the 3.5km Explorer or the 7km Adventurer route. Run through the Pennyman woods, hill tops with breathtaking views of night-time Teesside (Adventure route only) and sprint finish through our historic stable block. Night Run events help support essential conservation work.
"£4 fee for all runners, under 16s free. Your entry fee will help keep the land you run on special.
"You and your little ones will need a MANDATORY head torch / decent handheld torch. Please wear suitable running kit for trail running and for the cold weather.
"Children aged 14 and under must be accompanied by an adult. This run will not be timed and so if you'd like to know your finishing time please bring your own fitness tracker or watch. There will be no run numbers, we just require runners to sign in and sign out. The tearoom will be open to serve hot drinks and snacks. Parking for the event is free but limited, please car share where possible."
Enjoy your weekend, folks!