Meet talented photographer and Redcar | Cleveland Ambassador Andrew Oxby. Here's why he loves Our Redcar Cleveland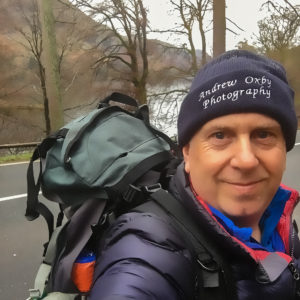 "I moved to Teesside 15 years ago when I changed jobs and spent some time living in the North Yorkshire Moors area before settling in Guisborough.
"I had 'played' with film cameras in the early 1990's, but bought my first DSLR in March 2016.
"I took to photography straight away, which is a fantastic hobby to get you out and about, and slowly amassed more equipment, upgraded cameras and lenses.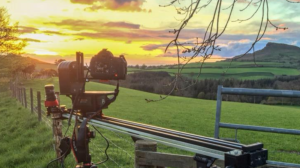 Scenery
"I think the reason that I like photography so much is that it makes you look at scenery, locations, weather and light in a totally different way. You are definitely able to 'see' more.
"I thoroughly love the Redcar & Cleveland area, as well as the adjacent North Yorkshire Moors, plus only an hour and a half's drive away from the magnificent Lake District.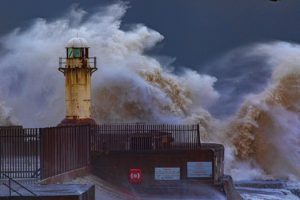 Famous locations
"I set up my Facebook photography page in 2016, and really appreciate the followers and particularly the comments on my images.
"As with most photographers, I have visited most of the usual and famous photography locations, some on many occasions!
"I just love the early morning blue hour through to dawn, and evening sunset, and occasionally night time astro-photography. In the morning and evening is when there are some particularly gorgeous colours in the sky, and landscapes can come alive.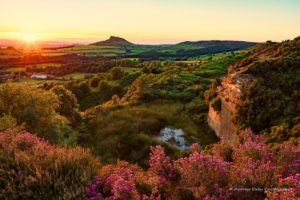 Rewards
"Whatever type of photography is your preference, there is something for everyone, rolling landscapes, moors, hills & dales, coastal scenery and of course the sometimes overlooked industrial landscapes that can be equally breath taking.
"It can be very tiring getting up at before dawn, to travel to a location, scout around, and set up for a particular shots, but the rewards are really worth it. I guess that I am naturally a morning person!
"For me, this is very much a hobby, and it is something that I love – People have asked me why don't I start a photography business – My response is that I much prefer to have the freedom to go where I want, when I want and to take photos because I want to and definitely not because I have to, plus of course I already have a full-time job which I equally love doing!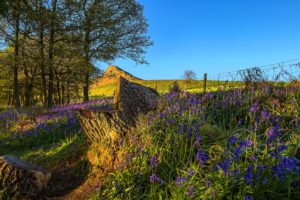 A Wild Year
"Early in 2018, I was approached by a producer at the BBC Natural History Unit, who had sought out a small number of talented local amateur and professional photographers to take part in a project.
"The programme, North Yorkshire Moors – A Wild Year, is a BBC Natural History Unit production designed to showcase the North Yorkshire Moors through a full year, showing off the seasonal change and extremes of weather.
"After receiving some training from a BBC time lapse specialist in March 2018, I believe the first training of its kind outside of BBC staff, a few of us embarked on this project with gusto, which has brought a whole new aspect to our photography skills, and has re-invigorated our appetite to capture our beautiful local area in all its glory.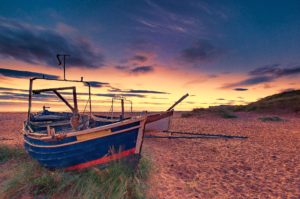 "More recently, I have started to capture photographs and video footage with a drone. Whilst there has been much negative publicity surrounding drones, if they are used safely and responsibly, and in accordance with the codes of operation, they can produce some simply stunning photos and video, from angles certainly not accessible to a DSLR."
To see more of Andrew's amazing photography: www.facebook.com/andrewoxbyphotography
Would you be interested in joining our growing movement as an Ambassador?
Photographs courtesy of Andrew Oxby.