Lots of things are happening in Redcar and Cleveland, as Ambassadors and others do their best to respond to the challenges presented by the coronavirus – businesses doing their best to adapt to the situation and people providing much needed kindness, positivity and brightness – here are some…
Eston Arts Centre have been busy helping vulnerable people in our community. They've recently made 200 art activity packs that were given to children and families living in the TS6 area of Redcar and Cleveland for free. They were made for children to be inspired and to enable them to remain creative in lockdown. Many of these families were in isolation and unable to get out.
PD Ports are proud to support Middlesbrough and Teesside Philanthropic Foundation in providing iPad Minis to seriously ill covid-19 patients, enabling them to stay connected with their loved ones during a tough stay in hospital. Full story on PD Ports website.
Mining company Anglo American, who recently acquired the Woodsmith Project, donated £2,000 to Footprints in the Community to help them restock Redcar Area Foodbank warehouse with food essentials! fantastic.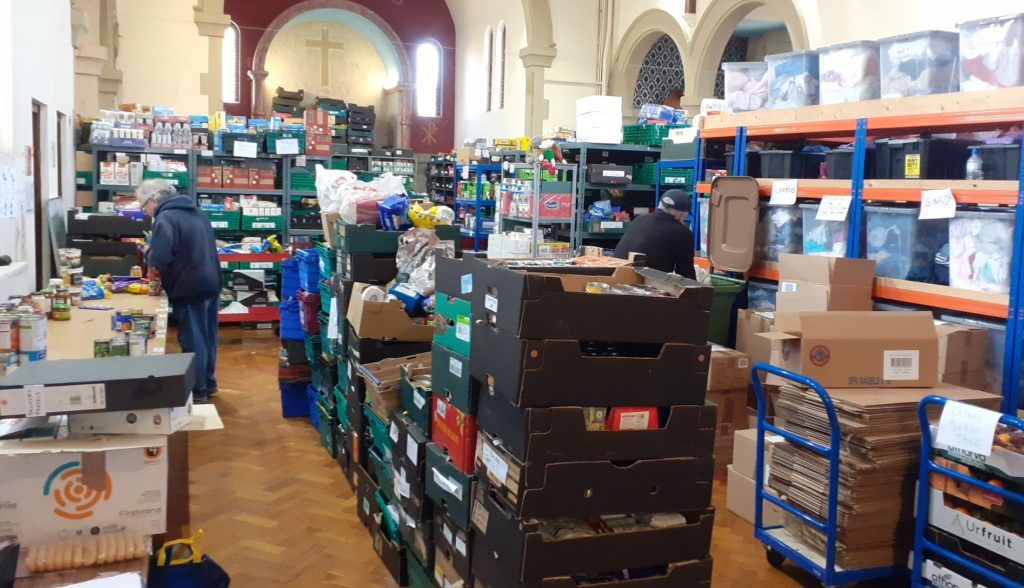 There's a real Redcar and Cleveland connection to a brand new national 'pop up' radio show that's been set up to inform and entertain during the 'lockdown' period. 'The Lockdown Late Show' is on air Monday to Thursday nights on local station, Zetland FM between 10pm-midnight. The programme has been put together by Zetland FM presenter Les Gunn with the help of Richard Kell from Pride Radio, based in Newcastle, and features nightly contributions from Zetland FM presenter Joanna Andrews as well as regular input from local comedian Fran Garrity. After launching on Zetland FM & Pride Radio, the programme has been picked up by a further 6 stations across the UK.

A lovely story – 'bags full of bear hugs' have been sent out to families, from residents at Saltburn care home 'Hazelgrove Court Care Home' who are missing physical contact with their relatives. Residents have picked magnetic bears to send out to their relatives in hand stitched bags sewn by resident Joyce Baxtrum, alongside gift tags and a poem about bear hugs. Image below and full story from The Northern Echo.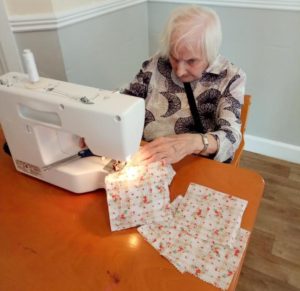 'It's pretty big for Redcar' – Wilton based 'Absolute Antibodies' has come up with a treatment to stop coronavirus in its tracks; working on a solution using antibodies from patients who are already recovering from the virus. It's not a vaccine – but the company's Dr Catherine Bladen says it could be crucial in preventing coronavirus from gaining a hold in people who are already infected… Full story from Teesside Live.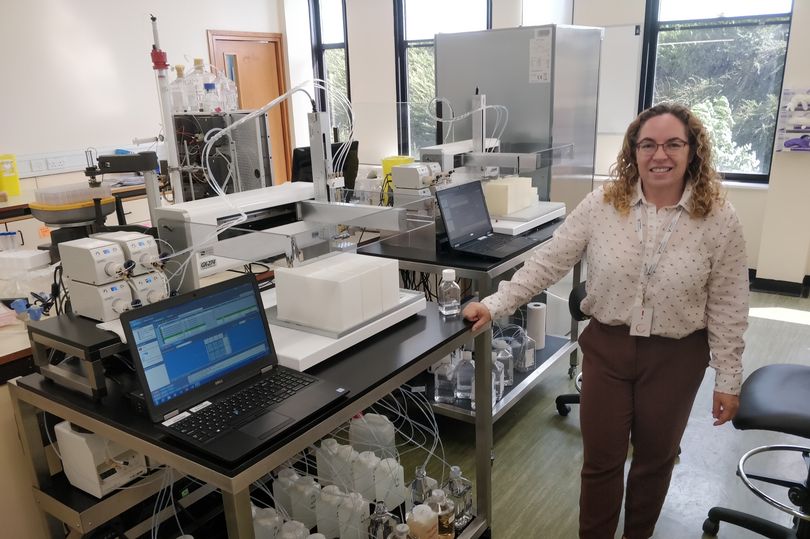 Bengal Spice Indian Restaurant owner Molik Shahriar Ahmed, has said that he will provide up to 500 meals for key workers across Redcar and Cleveland as an appreciation of all they are doing to look after and support vulnerable residents during the Covid-19 outbreak. Mr Ahmed, whose business has been trading on Station Road in Redcar for six years, says he wanted to do something to give back to those working so hard during this very difficult time.
Sarah Ferguson, Duchess of York, took to twitter to thank Marske based 'The Clucking Pig' for taking some of their amazing scotch eggs to James Cook University Hospital. We're sure that the wonderful staff there will have very much appreciated them!
Wilton International based SABIC have obtained and donated 1,500 face masks, to distribute to care homes across the borough.
Some Redcar and Cleveland companies have turned their hand to making PPE for our amazing frontline workers –
Pendraken Miniatures, based at Bolckow Industrial Estate near Grangetown have supplied GP surgeries, social care workers and Teesside Hospice with face shields. Getting help from some volunteers, they a currently making around 500 shields per day – incredible stuff!
Billy & Lisa Cessford at BC-FX, Redcar have being using their 3D printers to make vital PPE for frontline workers. They have been funding the service from their own pockets at a cost of around £200 per 500 face shields. The shields are being distributed free to hospitals, surgeries, medical and key workers throughout the north east. Thanks to help from Outwood Academy Bydales, they have now donated close to 2,500 face shields. If you'd like to contribute to this great effort, and enable BC-FX make more face shields for our frontline workers, visit the Go Fund Me page.
Redcar & Cleveland College's Engineering Department have designed, created and provided PPE visors for the University Hospital of North Tees. This is the second delivery the department has made – excellent work!
Since the closure of his gym last month, Mike Hind has been instrumental in the Redcar and Cleveland area supplying PPE, food and equipment to many frontline services, including 10,000 bottles of water to James Cook University Hospital. Mike has also done many home deliveries to vulnerable people in the area. Fantastic stuff.
Newcomen Primary School Headteacher Kinga Pusztai and her colleagues are doing all it takes to stay open for key worker families and vulnerable children. Kinga has even helped out in the kitchen, making meals for the children. You can read the full story here.
Footprints in the Community, who run Redcar foodbank, continue to be very grateful for donations received, to help those members of our community who are most in need. They recently received a big donation from Tesco, and staff from British Gas delivered it safely to them. Some great teamwork.
Designers of our website, Guisborough based iTCHYROBOT are supporting schools during the Covid-19 pandemic by offering the use of their Governor & Meeting Portal Free of charge to all schools until September 2020.
Carlin's Creations, Redcar produced an amazing rainbow cake and cupcakes for staff at James Cook University Hospital. We're sure they were very welcome indeed!
Staying with James Cook University hospital, Saltburn Vets have coordinated an effort to gather bottles of water to supply to frontline NHS staff in the ICU unit, who have to wear PPE which can take their toll physically. They've have sent hundreds of bottles already.
Tuned In! have organised lots of things for young people in Redcar and Cleveland to get involved in. Their youth group members have exclusive access to Facebook groups to interact with peers and engage in daily positive challenges and activities, including quizzes, music and manga art!
Rainbows! – there are fantastic #rainbowsofhope all across Redcar and Cleveland. The children of our borough have got their pens, pencils and crayons to hand and have produced some lovely rainbow pictures to lift everyone's spirits.
And the children of Redcar and Cleveland have also been drawing rainbows on signs of thanks for the Council's refuse workers – we're sure this will have given them a real boost as they go about their work.
Redcar & Cleveland Council have worked hard to deliver the financial support for businesses that have been put forward by the government. £14 million in grants have been paid out to businesses throughout Redcar and Cleveland with 1,225 local businesses receiving that all important funding and support. A great effort to turn around that volume of applications in a short space of time.
Ambassadors Materials Processing Institute are committing to produce a bottle of hand sanitiser every week for every Marie Curie nurse between York and Scotland, from now until the end of the crisis. Full details on the story here.
Rebecca Dale, who could only operate her 'Yoga & a Brew' business in Redcar for a week or so before she had to close, has taken to her social profiles, such as Yoga & a Brew facebook, to share yoga classes that people can do at home – we're sure that in return people will support Rebecca when she's able to restart the classes in her premises at Turner Street.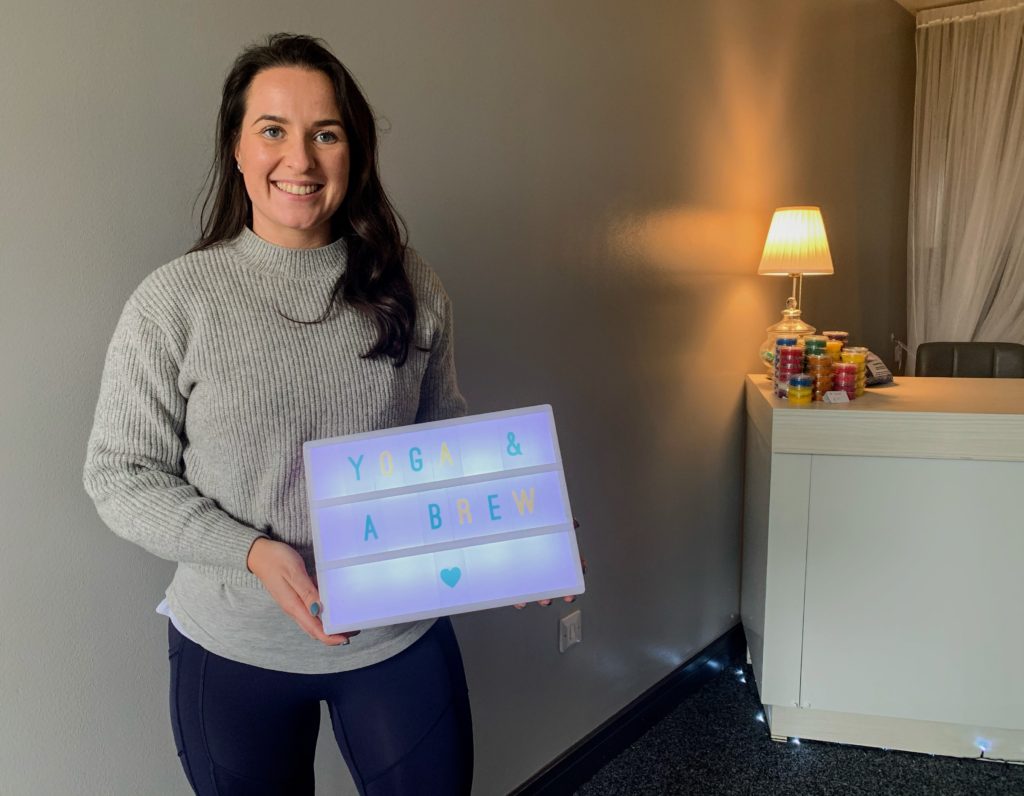 NHS Light it Blue – 'Clap for our Carers' is very emotional, with the British public showing their support for the NHS and its amazing staff on Thursday evenings. In Redcar and Cleveland we are no exception, and Redcar & Cleveland Borough Council have lit up key buildings in blue to join in with the national 'Light it blue' campaign. Gisborough Hall have joined with this show of support, lighting their beautiful building blue.
Redcar based Ambassadors, Dog School Training & Behavioural Services have introduced online training for our 'Ambassadogs' in the making – perhaps one of the best digital adaptations we've heard about so far!
Redcar law firm Cygnet Law have worked with other businesses to collect protective equipment for Redcar Children's Services frontline staff working to protect children and support families – read the story here.
Redcar & Cleveland Council – Over 700 households in Redcar & Cleveland are now receiving a fresh food package and non-perishable food package each week from the Community Hub in Redcar. A number of Beyond Housing colleagues are supporting this fantastic community effort to get supplies to the borough's most vulnerable people. Find out more by visiting the story on the Council website.
'The Lipsticks', the 'sassy vintage songbirds' and now The Jersey Dreamboats, both under the banner of Redcar based Ambassadors and corporate entertainment company, Charm Productions have given special 'living room lockdown' performances of some classic tunes. You can check them out here – The Lipsticks in Lockdown / The Jersey Dreamboats in Lockdown.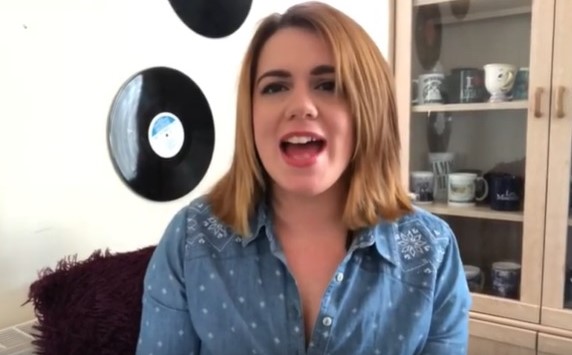 Saltburn sing-alongs – Residents in Saltburn are joining together for an uplifting lockdown sing-along. The idea was suggested by the Saltburn Coronavirus Response Facebook page which provides news and support for residents. Read about this story on Teesside Live.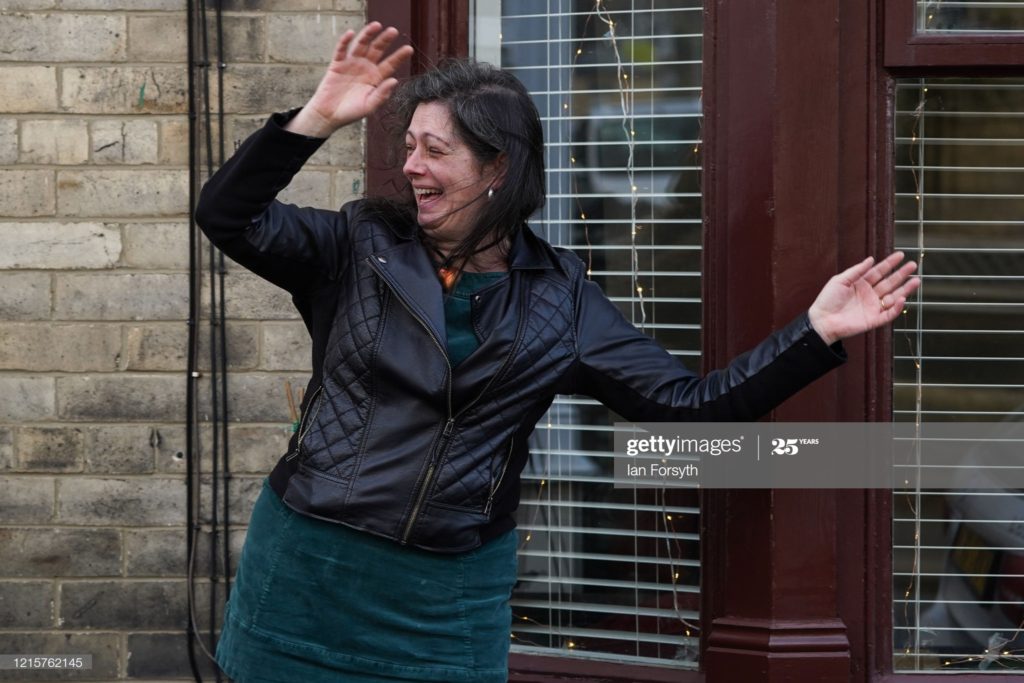 150th Ambassadors, Oliver's Fish and Chips, kindly donated bags of potatoes to Footprints in the Community following their takeaway and cafe closure. Footprints are delivering supplies to those who are vulnerable in Redcar.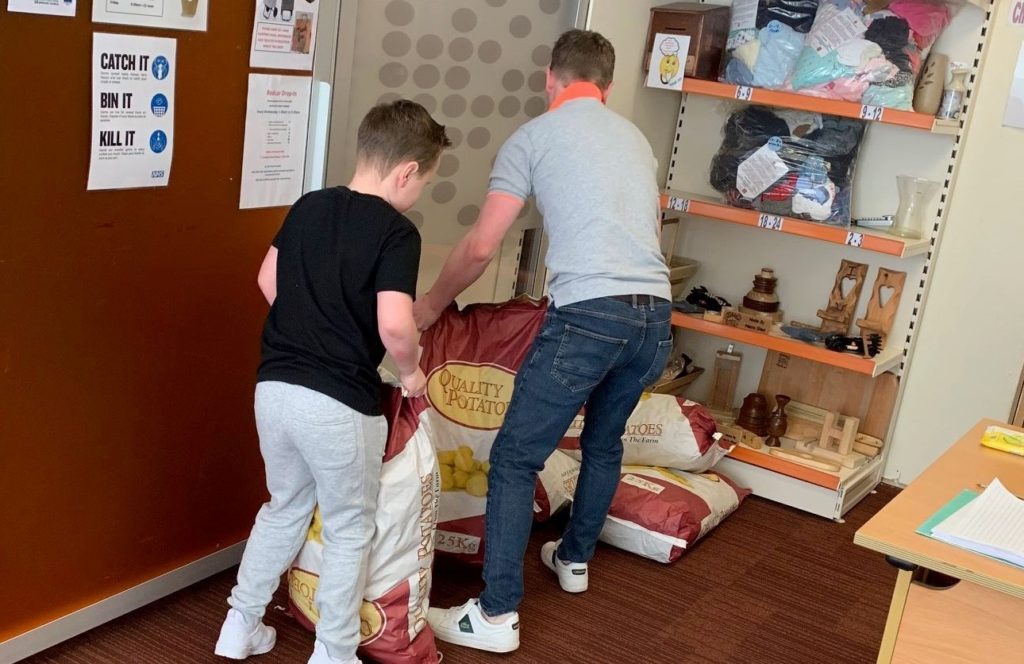 Duco Digital are offering free marketing consultations and advice for those who need a helping hand through this difficult period of managing a business during the COVID-19 outbreak. You can book a free 20 minute consultation via the booking schedule.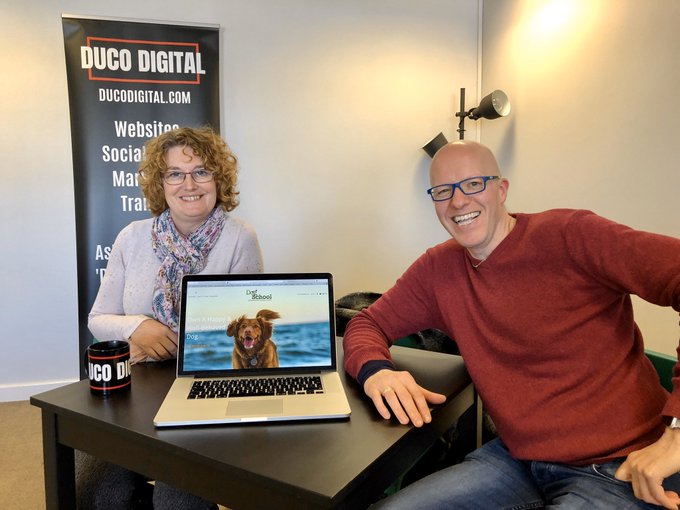 Rubies Charity delivered 60 packs of art and craft supplies to support families' mental health in the TS6 postcode area. Fantastic effort!
Over on Instagram, we've noticed some incredible photos of our very photogenic place, and we've shared many of them on our profile. Take a look below: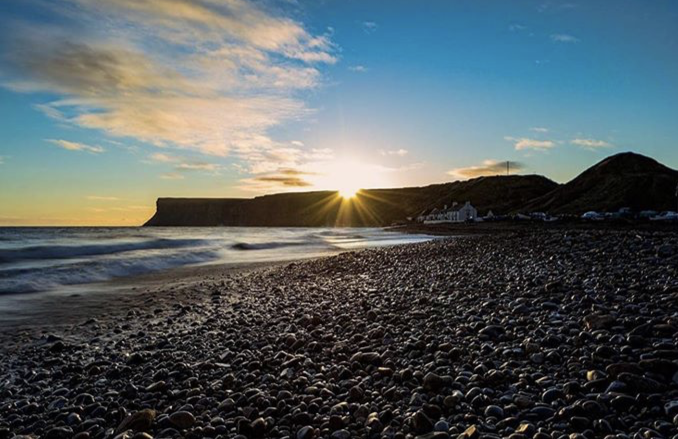 Have you done anything to raise a smile or help people out during this challenging time, or know anyone who has? – please drop us a line at: ambassadors@redcar-cleveland.gov.uk or tag us on social media.