We set out on a freezing Saturday morning to walk from Saltburn to Marske. It was cold, the grey sea was foaming angrily and rain threatened. Some sand had already crept into my left boot. I wanted to be back in bed.
Before long we found our prize: an empty beer bottle discarded in the long grasses at the end of the beach. We chucked it in a bin bag; the beach clean had officially begun.
The sun woke up at about midday, bouncing off the sea and lighting the world up a little. The sand shone. Slowly, it started to warm up. We found plenty of crisp packets but a lot else too. Miniature crabs scurried around the sands, starfish glowed from small rock pools, scattered spiral shells looked like they'd been painted with watercolour. Salt clung to the air. Seagulls sat and watched us with their glassy eyes. The wind carried our conversations away to sea.
I won't pretend that tramping around the beach in the cold looking for litter is everybody's cup of tea, but it was satisfying to see the bags slowly filling up. We knew that our effort had made the beach just a little bit cleaner.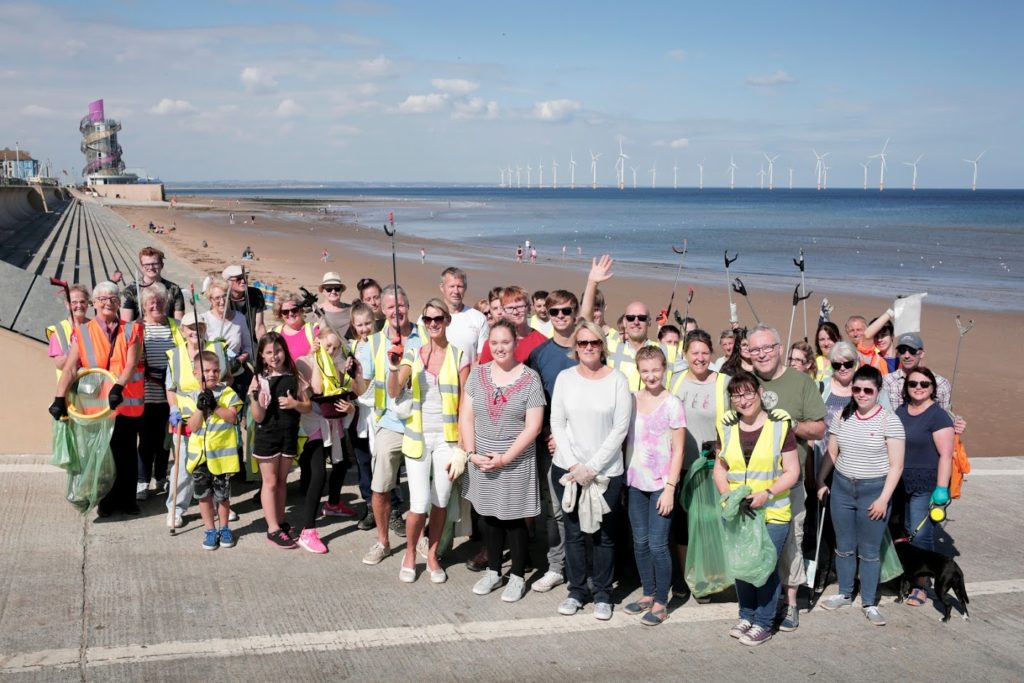 Fancy joining a beach clean? Look for organised ones, or get a band of friends together and make your own. All you really need is some bin bags and a pair of sturdy gloves. I promise it'll be a couple of hours well spent.
There are plenty of local groups that do their bit to help our beaches – check out Friends of Redcar and Keeping It Clean at Saltburn to see how you can get involved.