Steel from Redcar and Cleveland has been used around the world from the Sydney Harbour Bridge to the Indian Railways, and British Steel continue to add to this global steel making story today.
Our businesses created and continue to create things that are strong, successful and enduring and that spirit and ethos must be central to the place's future. Redcar forged the steel that transformed cities and communities and now it must forge a new future for itself by creating new links and connections; building its bridge to the future.
Redcar and Cleveland has to be confident in its new economic role within the Tees Valley, the wider North East region and as part of the Northern Powerhouse.
This means telling its story to the audiences that matter, reaching out to form new relationships and thinking and acting bigger and wider. Looking further afield, Redcar and Cleveland has always had a very strong international perspective and that is a strength that continues today. The excellent port and many international businesses puts Redcar and Cleveland at the forefront of a post- Brexit trading future. Our place has to build on its industrial heritage and the skills and innovation that made it a world leader to create a new industrial future based on its port, potash, renewables and steel amongst others. This is a place that celebrates its industrial past but is excited about its industrial future.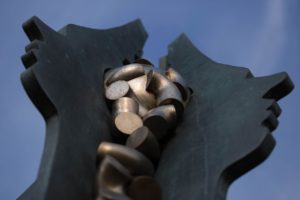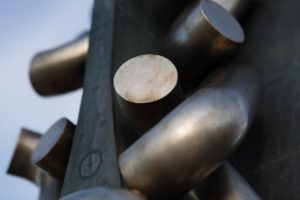 To succeed, Redcar and Cleveland has to make the best connections and that means business and other organisations coming together. This means being a central part of a push for prosperity, using their links and skills to further grow the economy; we want more place leaders.
Redcar and Cleveland is a collection of communities both urban and rural that are all important, that all have a crucial part to play in creating a successful place; it's vital that everyone can come behind a shared view of the future whilst still celebrating their own identity.