The Kirkleatham Walled Garden is going to open in Spring this year. Spring means a lot of different things to me: new beginnings, an end to the cold weather, and stuffing your face with chocolate. The Kirkleatham Walled Garden can offer it all!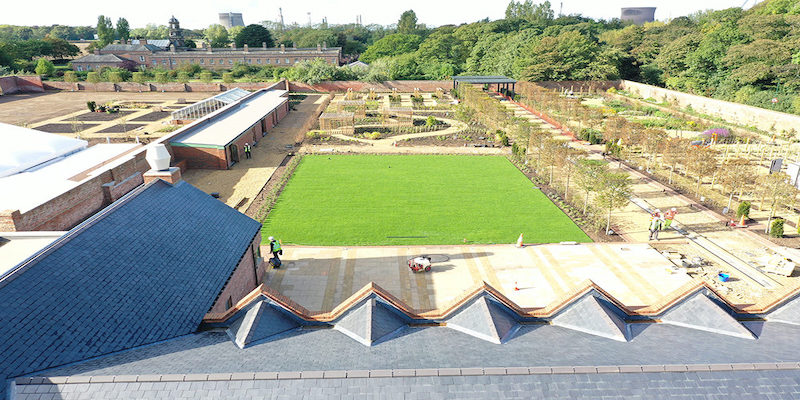 In these Winter months, looking forward to the Spring can keep you going. I'm looking forward to swapping icy pavements for sun on my face, and finally getting out of the house and into our countryside again. I plan on taking a trip to Kirkleatham Walled Garden as soon as it opens. Under the sunshine, the whole garden is going to look like our own little Eden. There's going to be a maze for kids to play on, plenty of lovely plants to look at, heritage to learn, and a restaurant serving delicious food.
You can even eat produce from the garden in the restaurant. We all want fewer miles on our food. It feels good to do our bit for the environment. Not to mention, it tastes better. At the restaurant, you can sit and look out at the garden your food comes from.
Have a look at how it's shaping up right here.
I think that the Kirkleatham Walled Garden is also something bigger, though. To me, it's everything that makes me love Redcar and Cleveland. The garden is rich with history but laid unloved and unused for so many years. It would have been easy to give up on it. But through a lot of hard work and enterprise, it's being reborn into this beautiful place that works for everyone.
It's going to open in Spring, and I can't think of a better way to celebrate the season of new beginnings.