There's so much going on in the borough this year, from huge projects to small ways to make Redcar and Cleveland a better place to live. One of the projects that I'm most excited about is The Regent Cinema in Redcar. Of all the projects, I think that The Regent is the place that I'll use the most as a young person.
Don't you think that the plans for the new Regent Cinema in Redcar look amazing? I'm super excited about it, and here's why: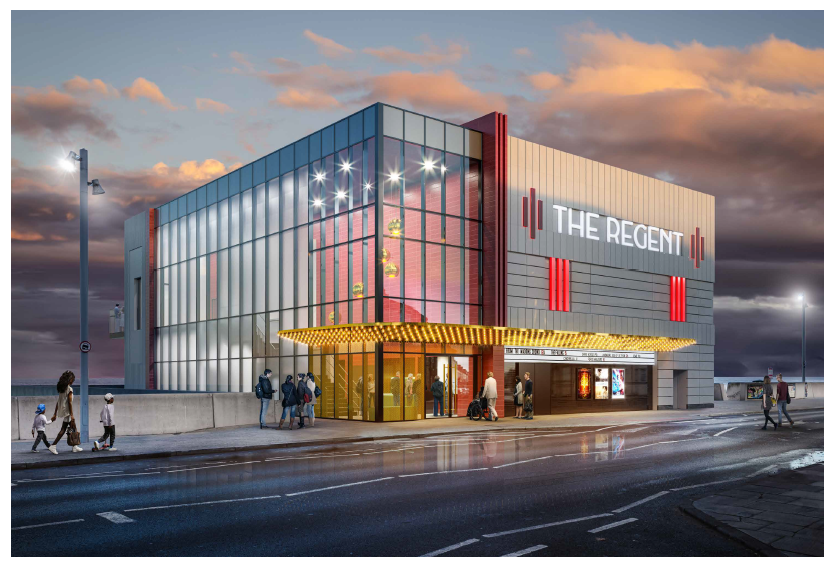 I love films! I love everything from Fast and Furious to Little Women: they're entertaining, inspiring, and set your imagination alight like nothing else.
Films should be seen in a cinema. There's just something magical about watching something together. Streaming something at home just can't come close.
The cinema will be a fantastic place to go in the rain. Let's be honest: Redcar gets its fair share of rain. When it is raining, it can be hard to face up to a walk down the beach or a trip up the Beacon. The Cinema is a brilliant way to get out of the house and not get drowned in the process. I can't think of a better way to spend a rainy day.
The design chosen does justice to Redcar's surroundings. The modern design reflects all the best bits of Redcar: it's facing the future while still celebrating its natural surroundings. The panoramic views of Redcar will be stunning. Just imagine a sunset reflecting off the glass, the soft yellows and blush pinks. It's going to be a sight to see.
It's something everyone can love, whatever your age. I can't wait to go see a film with my mates then discuss it over a cuppa, or go with my family to experience a film together.
Are you excited too? Email us at ambassadors@redcar-cleveland.gov.uk to tell us more.