In Redcar and Cleveland we have done some amazing things to respond to the challenges of the coronavirus – Our Positive Response.
This page brings together things that are happening in Redcar and Cleveland as we take these new steps ahead.
Many Redcar and Cleveland food venues have taken part in the 'Eat Out to Help Out' scheme, in August; saving you money when you eat out between Monday – Wednesday. For details on which venues are offering the discount visit the Eat Out to Help Out page on the Enjoy Redcar | Cleveland site.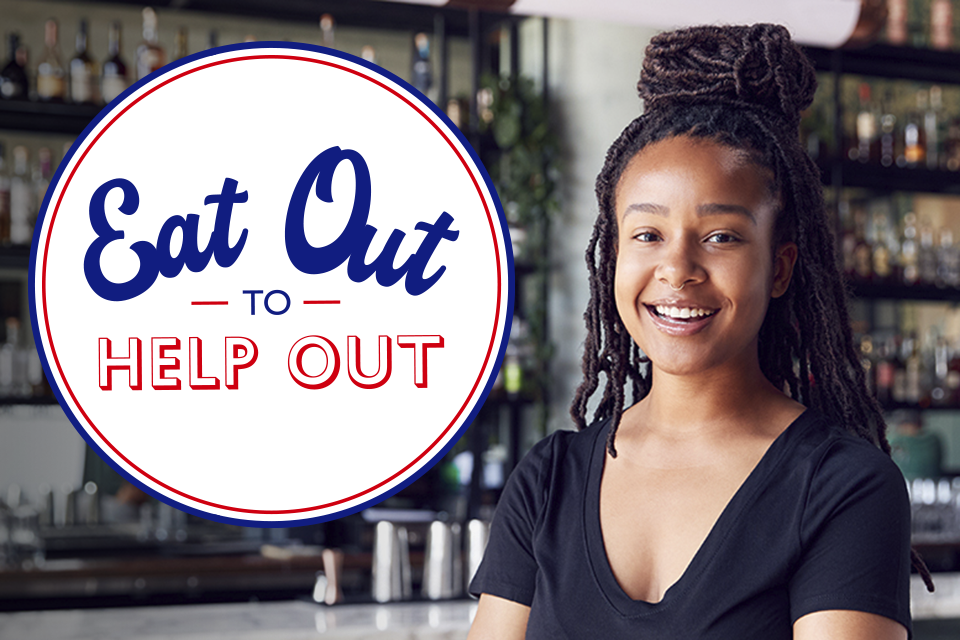 Lockdown has hit entertainment businesses hard, and unfortunately they may be some of the last to get back in action for obvious reasons. But, this hasn't stopped vintage trio, The Lipsticks, part of Redcar based Ambassadors, Charm Productions. They gave a socially-distanced facebook live garden performance at the end of June, with their four-legged fans making an obvious attempt to be the 4th and 5th members of the group! You can see the performance and get to know when they're performing next by liking the The Lipsticks Facebook page.
They're Off! Redcar Racecourse got back in action in June, behind closed doors. You'll be able to tune in to races from the comfort of your home, until our friends at the racecourse can welcome you back!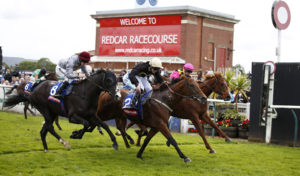 Teesside Live #IAmOpen campaign – Redcar and Cleveland businesses can take advantage of Teesside Live's campaign to support and promote businesses who are able to reopen. All you have to do to be part of the celebration is tag @TeessideLive on twitter with the hashtag #IAmOpen to make sure they can tell as many people as possible that you are ready to welcome them back through the door.
Gisborough Priory reopened at the start of July, with opening hours of 12-4pm, Wednesday to Sunday. Times may be revised soon.
Saltburn Mind Therapies, have adapted their services so that they can see clients online, by video call. Owner Julie Spitler can help with stress, anxiety, weight loss, stopping smoking, grief (including pet grief) and many other matters of the mind – all from the safety and comfort of the clients home.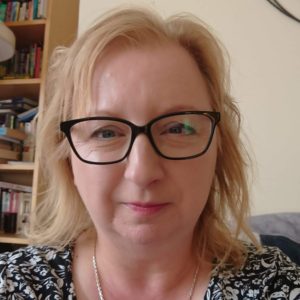 Redcar based First Choice Labels have adapted their business model to produce social distancing and safety stickers and labels to enable premises to safely reopen.
ThriftFest Upcycled coming September! – organisers of the Festival of Thrift have announced that the event is being repurposed and upcycled for 2020. Alternative plans are being drawn up to replace the large-scale event scheduled for Kirkleatham in September by the team behind the popular national celebration of sustainable living.
The festival is being given a socially-distanced makeover to allow people to enjoy the event from afar and to adapt, share, create, learn and enjoy in an alternative way.
Sweet taste of new success? – Ambassador, Kay Tarry, of 'Therapy with Kay' has started a tasty new venture, 'Sugar Noms', providing 100% vegan sweet treats. Kay explains how things started – "Sugar Noms started during lockdown after I found myself with more time on my hands. I've always loved being a therapist but suddenly found that working online and not having to commute, freed up lots of both physical and mental time to pursue a dream venture. I'm happily managing this new business alongside my client work, it's the best of both worlds".
Public car parks and toilets re-open – All council-owned car parks and public toilets in Redcar and Cleveland have reopened to the public. Due to the outbreak of Covid-19, car parks and public toilets were closed across the borough for several weeks. After taking a cautious approach, car parks and toilets will re-open as the government gradually relaxes lockdown restrictions on exercising and socially distanced public meeting. Public toilets will have signage to ensure people follow strict social distancing rules, and regular cleaning regimes and inspections will be carried out.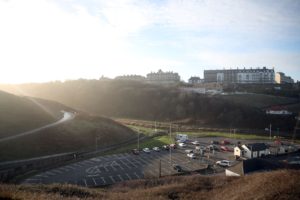 Do you have any stories to share about how you're taking steps to move closer towards normality? Or, have you done something new or different to adapt to our current situation? – please let us know at ambassadors@redcar-cleveland.gov.uk