Eston Arts Centre is located in the historic town of Eston and is a vibrant cultural space that shows a regular exhibition programme of contemporary art and holds, talk, workshops and events.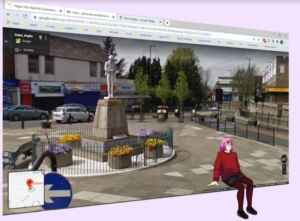 Whilst Eston Arts Centre is physically closed due to the national lockdown, they have created an online programme for people to see and enjoy at home.
The latest virtual exhibition is an online moving image installation by Petra Szemán that plays on the boundaries between screens and the world. You can view the installation here. The online installation is best viewed on the screen of a laptop or a PC.
Eston Arts Centre
176 – 178 High Street
Eston
TS6 9JA