Welcome to Guisborough Museum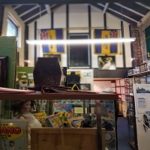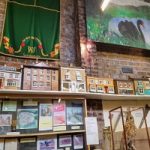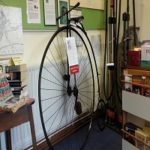 Opened in 1989 Guisborough Museum is a charming Olde Worlde Town Museum packed with memorabilia and exhibitions of past times.
Housed in three adjoining rooms within the old stable block behind Sunnyfield House, Guisborough Museum tells the story of this ancient market town. Peer into the windows of our old Pawnbroker's Shop and Chemists, and take a look at the old Town Stocks. Our very popular Railway Exhibition with its scale model of the old stations also includes rare photographs exclusive to Guisborough Museum. Exhibits from last century's school days, colourful model houses, and records of those involved in World Wars – all these will bring back memories for many visitors.
New displays are prepared every year, so there is always something more to see. New for 2022 is a display, dedicated to the Queen Jubilee.
Our Archives, housed in neighbouring Sunnyfield House, provide a large resource of further photographs and records of Guisborough social history.
Guisborough Museum is entirely volunteer-run, and we preserve much of the town's heritage.
We look forward to welcoming you.
Opening & Admission
Guisborough Museum is open every Thursday and Saturday from 2 April 2022 until 29th October 2022, 10am till 4pm. Admission to the museum is free.
Access
All areas of the museum are accessible to disabled visitors with ramps and level access. Guide dogs are also permitted.
Contact Us
Need help to plan your visit?
There are many ways to contact the museum you can visit, call or write;
Address:
Guisborough Museum
Sunnyfield House
36 Westgate Road
Guisborough
TS14 6BA
Email: guisborough.museum@outlook.com
Telephone: 01287 203617