SignArt Studios
The Innovation Centre
Kirkleatham Business Park
Redcar
TS10 SSH
The business was founded in Saltburn in 1978 and aside from a brief sojourn in Stokesley, has always been based in Redcar and Cleveland. It was founded by Eddie Guy who is still involved with the business, but the current managing director is his son Harry Guy. The business provides designs of all descriptions from metal brushed signs as seen on hotels, to the majority of the roads signs you see on the roads in the borough. They are also delivering a new product developed by the William Smith Group that is a coating that can be applied to surfaces such as desks, doors and walls as an alternative to redecoration.
The Business Growth Team helped the business formulate a growth plan making introductions to other support providers as deemed appropriate. The Routes2Employment Team have supported the company to recruit an apprentice from Redcar.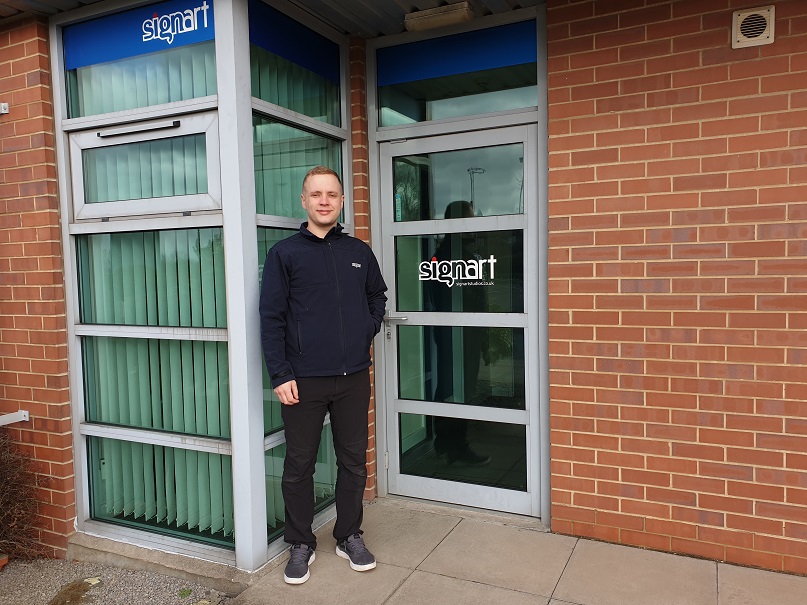 "The advice, contacts, meetings and opportunities the Business Growth Team has provided have been excellent, and will continue to help grow our business for the foreseeable future. They have helped to arrange training, pointed us in the right direction for funding possibilities and has always been a fantastic sounding board for ideas and advice" – Harry Guy, Managing Director
To find out more about SignArt Studios, please click here.