Marske Fabrication and Engineering Ltd
Unit 9, Ryans Row,
Longbeck Trading Estate,
Marske- By- The -Sea
TS11 6HB
https://www.marskefabrication.co.uk/
Marske Fabrication and Engineering Ltd was established by Andrew Jackson, MD in 1992 on Longbeck Trading Estate.  The business has expanded over time and now employs 14 staff, providing engineering and fabrication services to a local and national client base that includes blue chip companies such as Gailford Try, Strabag, Tolent Construction and Walter Thompson.
Following a sporting accident in 2018 that led to a stroke, Andrew was unable to give the business his usual drive and focus.  With support from friends and family, in particular childhood friend Dennis Gargett, who managed the day to day running of the business until Andrew was able to return to work having made a full recovery.  In early 2019, Dennis joined the business officially, taking up the role of Operations Director.  Dennis was keen to network and make new contacts and engaged with the Business Growth Team who invited him to attend a Business Growth Surgery.  Dennis was introduced to Tees Valley Business Compass who conducted a review on the business and confirmed a need to upgrade the company's IT equipment.  David Hitchen supported the business to apply for grant funding for this expense and with the IT upgrade, the staff now operate on a shared drive so all operatives can access and help with each other's projects – thereby improving day to day efficiency.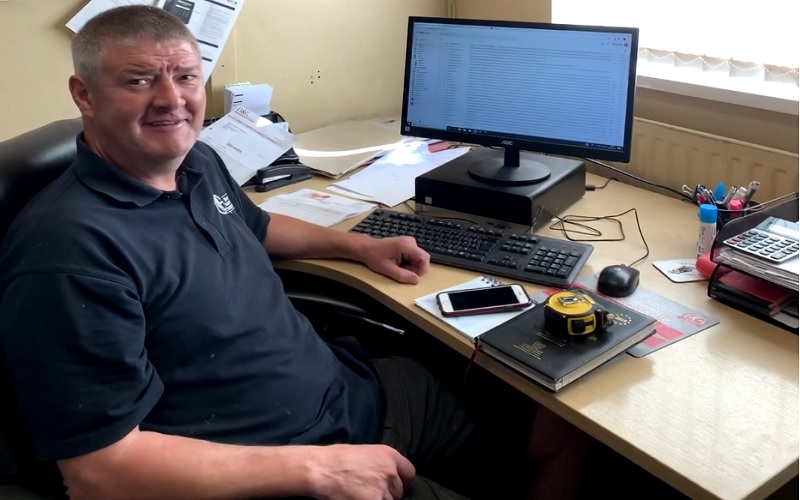 Andrew commented "as a business, we have never accessed external help.  It's has been a real eye opener to work with the Business Growth Team and with their support tap into the wider support network and funding available to help us to achieve our goals. We have worked hard and are glad to announce that in the last six months our systems will show an upturn of 70% in tender enquiries won and an increase in orders of 25%.  Our order book is now full for the next few months and we are in the process of procuring long term contracts."
The business have recently applied for ISO9001 status.