When a qualified Accounting Technician gives up her number crunching job to develop her passion of helping people improve or maintain their fitness, enjoy the outdoors, new hobbies and other social activities, you know they mean business.  This is what Pamela Highfield did a year ago.  She became a Community Health & Fitness Advocate and subsequently set up her social enterprise; More Than A Run CIC.  The company provides supportive and inclusive gentle exercise opportunities, wellbeing walks and running for beginners or those returning to any of these.
To plan her social enterprise model, Pamela approached the Council's Business Growth Team for start-up advice and assistance with registering her Community Interest Company (CIC).   She also received help to access small funds including the Council's Route to Employment support for her marketing materials.  With further support from the events of the Council's Business Growth Team and the Redcar and Cleveland Business Network, Pamela has expanded her business networks for growth.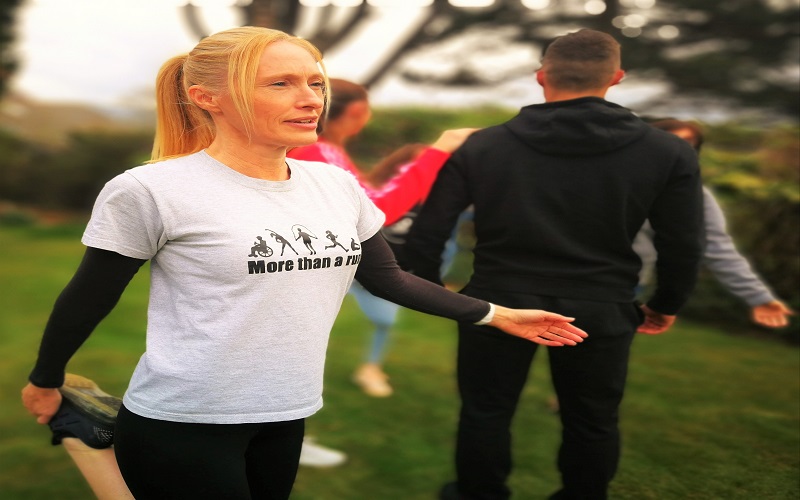 Pamela said, "Starting something new can be tough, especially if you don't have the knowledge and experience.  That's where Redcar and Cleveland Council's Business Growth Team has been invaluable to me.  Just as I guide and help my beginners take the first steps, they have been with me every step of the way in setting up my Community Interest Company."
Pamela also provides opportunities for people to share knowledge and experience on health and wellbeing matters that are important to them; for example, barriers to being active such as diabetes and money.
To find out more about More Than A Run CIC, please visit their Facebook page here.