Permanent Exhibitions
Kirkleatham Museum features a selection of permanent galleries and temporary exhibitions.
Here is what's in store for 2023.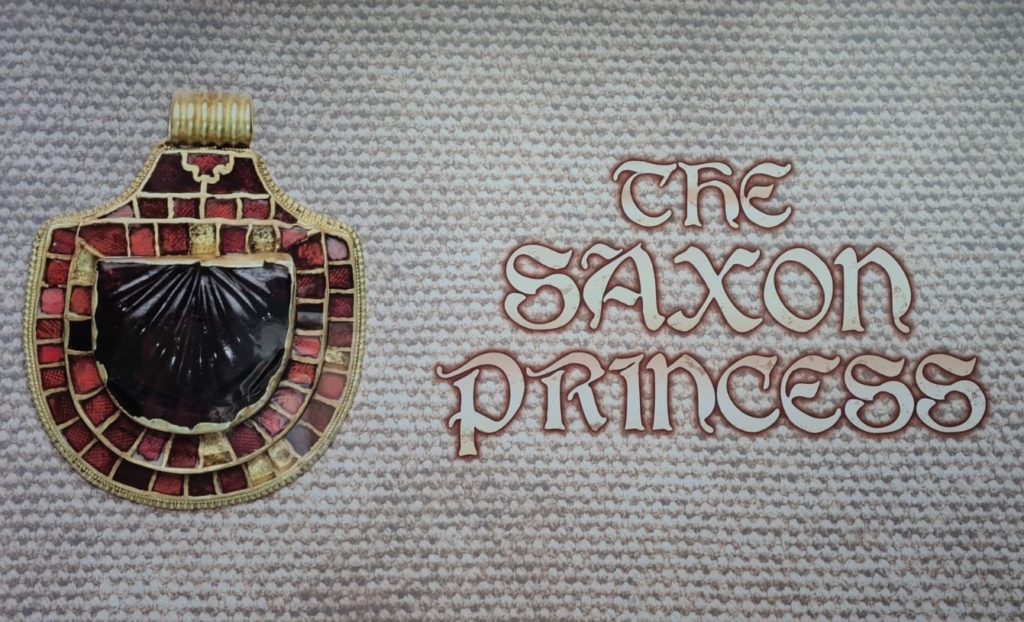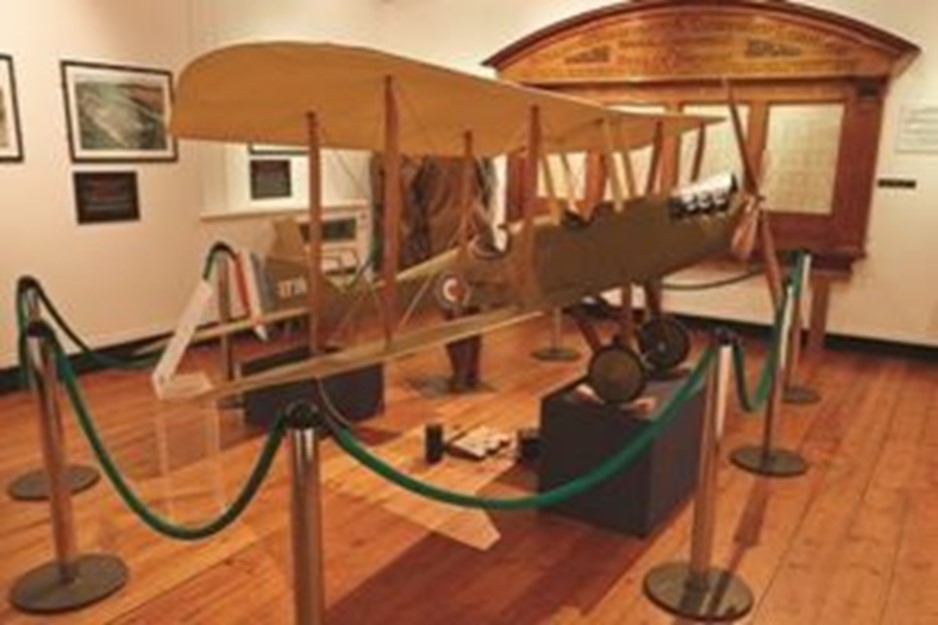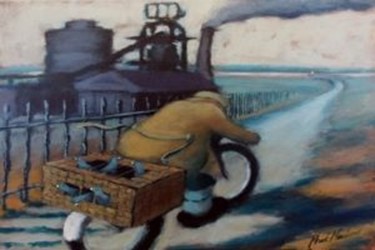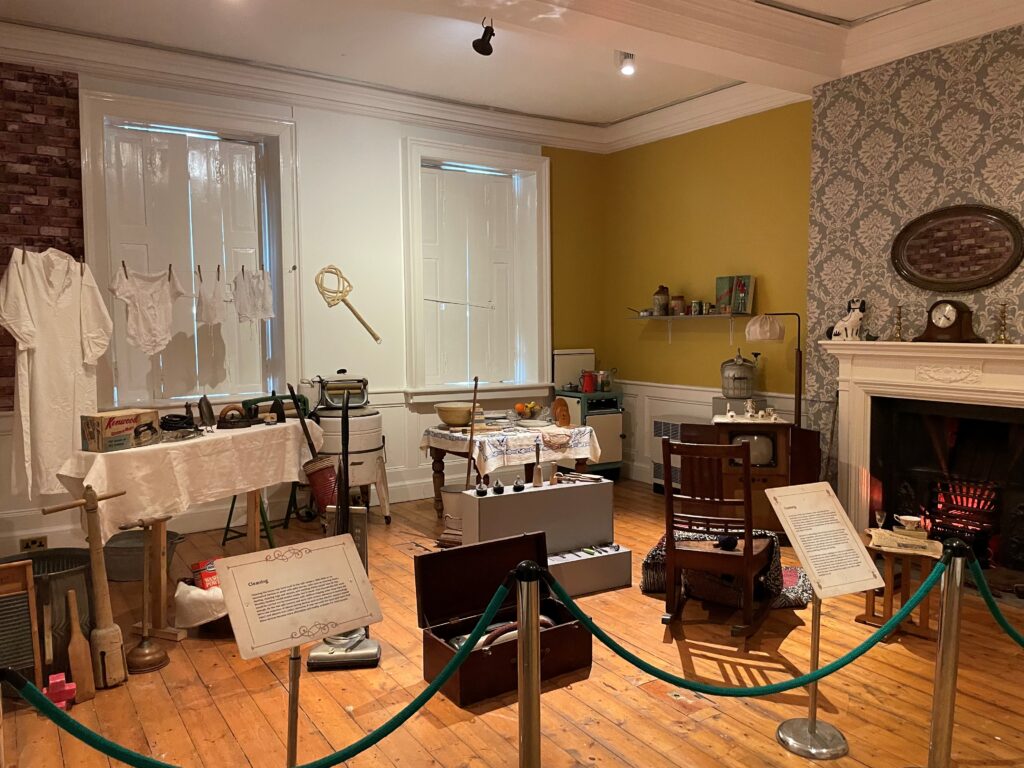 Saxon Princess
A royal bed burial with finds unparalleled in the Anglo- Saxon world. The Saxon Princess treasure, found near Loftus, is housed at Kirkleatham, with scenes of everyday life in the 7th Century AD.
First World War
On the 100th anniversary of the end of the First World War, Kirkleatham Museum remember the local people who gave their lives and celebrate their dedication and bravery.
Steel Stories
Steel Stories is a powerful celebration of our region's steel and industrial heritage.
This interactive exhibition is the culmination of 12 months of community engagement and research, showcasing stories, artefacts and pictures from real people who worked and lived in the steel industry and community.
Gertrude Bell
Gertrude Bell lived at Red Barns in Redcar from the age of 2. Born into a wealthy and privileged family in the North East of England she chose to spend much of her life far from home as a traveller, explorer and archaeologist. During and after World War 1, her extensive knowledge of the Middle East led to her working for the British Government and she was a key individual in the discussions that led to the creation of Iraq following the defeat of the Ottoman Empire.
Friend of Churchill and TE Lawrence, this exhibition is a fascinating insight into her life.
Domestic Bliss
The Victorian era saw huge changes in domestic housing. As more people moved to towns and cities for work, new houses were built rapidly. The emerging middle classes moved into these detached, semi-detached, or terraced homes which had large reception rooms with high ceilings, elaborate cornices, and marble fireplaces. Towards the end of this period most middle-class homes had flushing indoor toilets, gas lighting and open coal fires. These were in stark contrast to overcrowded, poorly built, working-class houses which were often situated close by.
Developments in social housing began at the end of the First World War. It was argued that soldiers returning from the front should have safe, affordable, decent homes to live in. Responsibility fell to Local Councils who built the first council housing. This coincided with the clearance of slum housing and the idea that people should have access to gardens and green spaces.
The job of looking after a house was deemed to be a female task regardless of class. Most Victorian middle-class households employed at least one servant, usually a female maid of all work. In lower class households the responsibility fell to the woman of the house. New technologies in the late 19th and early 20th centuries made the task of maintaining a home easier and by the 1940s new labour-saving devices had all but taken the place of domestic servants, with fewer working women choosing this occupation.
Visiting Exhibitions
Bikes Mean Business
Bikes Mean Business is an exhibition of all things bike, with artwork created by the cycle mechanics who work at Route 1 Coffee House. This enterprising group have downed tools and replaced them with pens and paper, to try and share what bikes, recycling and renovation means to them.

Kirkleatham Museum is celebrating Route 1 Coffee House as a community hub and as local 'bike heroes' to coincide with The Tour of Britain 2022. Route 1 are passionate about recycling old unwanted bikes and getting them back to the community at a reasonable price. All the mechanics who service and restore the bikes are adults with a learning disability who gain skills and run their own enterprise.

The mechanics have worked with Illustrator, Bethan Laker to explore new creative tasks and alternative ways to share their passion for renovating bikes and the sense of pride and friendship that they share working at Route 1.

Creative Thinking is part of the Route 1 family and provides a community artists studio and day service for adults who think differently. Inspired by the Tour of Britain and Route 1's work, the Creative Thinking Artists have responded creatively and imaginatively in different media and are delighted to share their work at Kirkleatham Museum.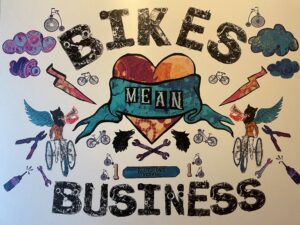 One Suitcase
Miki Rogers is an artist and community worker who was born in Middlesbrough working in community led arts for the last 15 years.

She brought up her family on Teesside, though her heritage is from Irish immigration into Middlesbrough in the late 1800s and early 1900s.

The towns of Stockton and Middlesbrough have a long story of immigration due to access from the River Tees which originally welcomed ships to both towns, and the industries around Teesside expanding at a rate which local workers could not fill. Teesside more recently has become a dispersal area for people seeking asylum.

The project investigates what happened here on Teesside at the same time the Windrush and further transport was bringing in Jamaican workers to London, between the 1950s and 1970s and we're interested in people who came to Teesside from abroad during this time or whose parents did, especially where the culture here differed noticeably from their homeland.
We know people came to fill our need for workers for the Shipbuilding, Steel and Chemical industries, with the promise that their inclusion as part of the Commonwealth would allow a welcome here.

One Suitcase is a collaborative project between :
Miki Rogers, The Auxiliary, Middlesbrough Art Weekender, Kirkleatham Museum, Festival of Thrift, and Teesside Archive
A Borderlands/Creative People and Places project, funded by Arts Council England
Opening Friday 16th June 2023.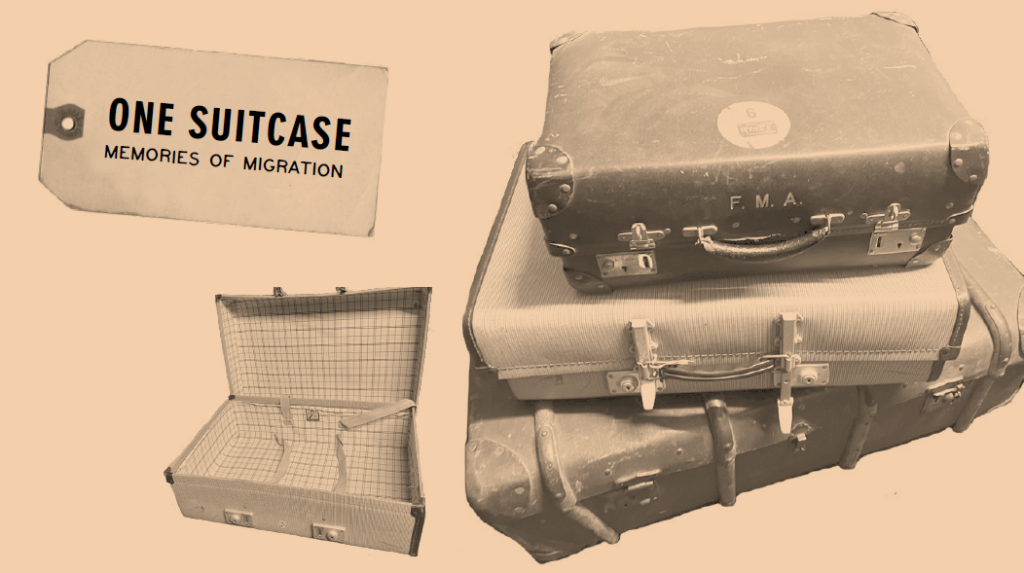 Lemon Tops and Lobster Pots
This exhibition will celebrate all that is special about the coastal area from the mouth of the Tees to Saltburn and encompass the social and geographical richness of these communities. Exhibits from the museum's archives will be featured along with collected stories of those who live in the communities. A special focus will be on our fishing community, seaside experiences, the unique geological landscape and the role of the lifeboat service that protects the coastline.
Opening Friday 16th June 2023.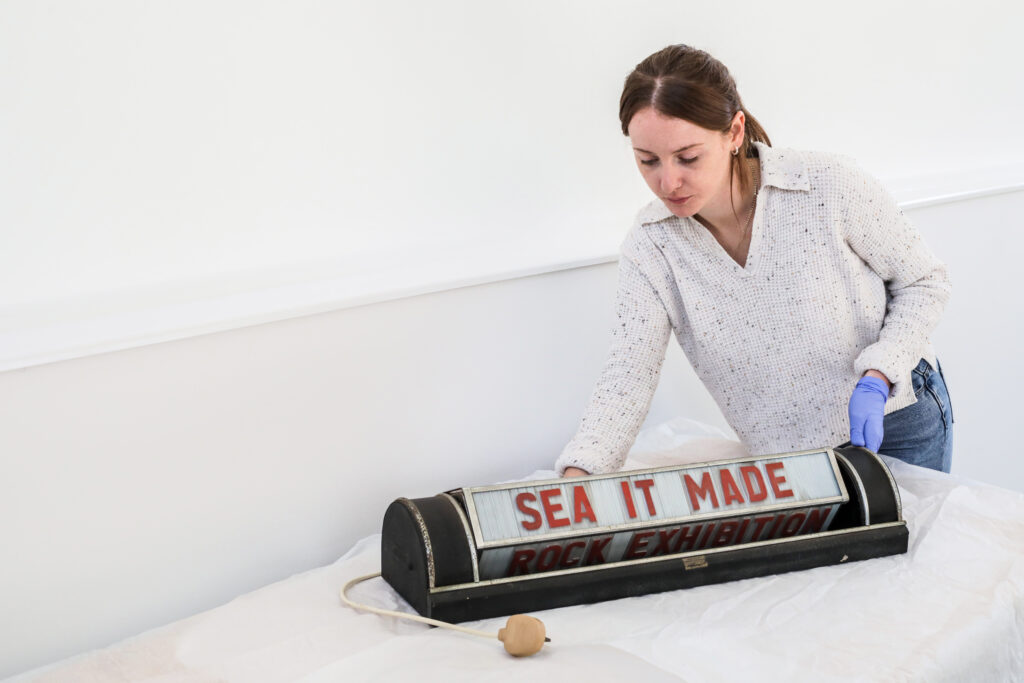 Explore Kirkleatham Museum at Home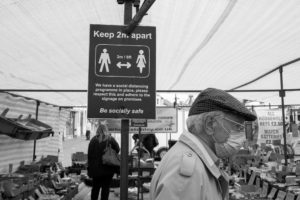 Whilst we were unable to visit Kirkleatham Museum, the museum along with local artists created their first online exhibition, 'Living Through Lockdown' which captured the stillness of lockdown and the rediscovery of nature. You can view the exhibition here.
The Museum also created a programme of virtual events, craft videos, and activities suitable for all ages inspired by things you would find at the Museum to be enjoyed in the comfort of your own home.