Explore Kirkleatham Museum at Home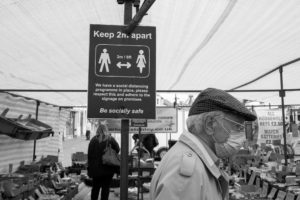 Whilst you may not be able to visit us at Kirkleatham Museum, the museum along with local artists have created their first online exhibition, 'Living Through Lockdown' which captures the stillness of lockdown and the rediscovery of nature. You can view the exhibition here.
The Museum has also created a programme of virtual events, craft videos, and activities suitable for all ages inspired by things you would find at the Museum to be enjoyed in the comfort of your own home.
Permanent Exhibitions
Kirkleatham Museum features a selection of permanent galleries and temporary exhibitions.
Here is what's in store for 2020.
Exhibition

Saxon Princess

A royal bed burial with finds unparalleled in the Anglo- Saxon world. The Saxon Princess treasure, found near Loftus, is housed at Kirkleatham, with scenes of everyday life in the 7th Century AD.

World War 1

On the 100th anniversary of the end of the First World War, Kirkleatham Museum remember the local people who gave their lives and celebrate their dedication and bravery.

Steel Stories

Steel Stories is a powerful celebration of our region's steel and industrial heritage.

This interactive exhibition is the culmination of 12 months of community engagement and research, showcasing stories, artefacts and pictures from real people who worked and lived in the steel industry and community.

Further information available here

Gertrude Bell

Gertrude Bell lived at Red Barns in Redcar from the age of 2. Born into a wealthy and privileged family in the North East of England she chose to spend much of her life far from home as a traveller, explorer and archaeologist. During and after World War 1, her extensive knowledge of the Middle East led to her working for the British Government and she was a key individual in the discussions that led to the creation of Iraq following the defeat of the Ottoman Empire.

Friend of Churchill and TE Lawrence, this exhibition is a fascinating insight into her life.
Visiting Exhibitions
Exhibition


Margaret Crowther: Low Tide, North Yorks
13 October 2020 – 31 January 2021

Fabric of the North: Our Northern Heritage

A stunning exhibition from the British Tapestry Group. Fabric of the North brings together works by over 30 weavers, combining regular, three-dimensional and mixed-media tapestries, large and small, with a single theme: our Northern heritage.
Exhibitors come from near and far, and embody a wide range of experience. At one extreme there are long-established, internationally acclaimed artists who generally work to commission; at the other there are relative novices, including young children. Visitors will discover an art form which can be enjoyed at all levels and by all people, whether working on the loom or simply admiring a work on the wall.
As well as the main display, there will be videos, posters of works by the British Tapestry Group members from around the world, and models of process.
Weaving materials and equipment will be available for sale.
Further details available are at www.fabricofthenorth.org.