Permanent Exhibitions
Kirkleatham Museum features a selection of permanent galleries and temporary exhibitions.
Here is what's in store for 2021 – 2022.
Exhibition

Saxon Princess

A royal bed burial with finds unparalleled in the Anglo- Saxon world. The Saxon Princess treasure, found near Loftus, is housed at Kirkleatham, with scenes of everyday life in the 7th Century AD.

World War 1

On the 100th anniversary of the end of the First World War, Kirkleatham Museum remember the local people who gave their lives and celebrate their dedication and bravery.

Steel Stories

Steel Stories is a powerful celebration of our region's steel and industrial heritage.

This interactive exhibition is the culmination of 12 months of community engagement and research, showcasing stories, artefacts and pictures from real people who worked and lived in the steel industry and community.

Further information available here

Gertrude Bell

Gertrude Bell lived at Red Barns in Redcar from the age of 2. Born into a wealthy and privileged family in the North East of England she chose to spend much of her life far from home as a traveller, explorer and archaeologist. During and after World War 1, her extensive knowledge of the Middle East led to her working for the British Government and she was a key individual in the discussions that led to the creation of Iraq following the defeat of the Ottoman Empire.

Friend of Churchill and TE Lawrence, this exhibition is a fascinating insight into her life.
Visiting Exhibitions
Exhibition
The Lost Words
Kirkleatham Museum is excited to present a timely celebration of nature and its importance to our wellbeing and survival.
The Lost Words started as a 'book of spells' – a response to the removal of nature words from children's dictionaries, because those words were not being used enough by children. It's since become a cultural movement, and The Lost Words exhibition forms a central part of that.
The exhibition itself combines poems ('spells') and artwork to re-inspire the wonder of nature, whilst our museum-wide events and trails engage with its wider themes of wellbeing and conservation. Marvel at exquisite depictions of wildlife, wish at the wishing tree, and follow The Wizarding Way to uncover the spell to save nature.
The Tees Valley is blessed with a variety of habitats and landscapes that support abundant wildlife. As the climate crisis worsens, it's crucial that we help to preserve our local environment and act as guardians for the wildlife we share it with.
For up to date news on The Lost Words exhibition and events surrounding it, check out our Facebook page

here

.
Explore Kirkleatham Museum at Home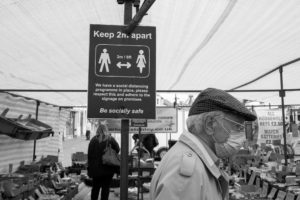 Whilst we were unable to visit Kirkleatham Museum, the museum along with local artists created their first online exhibition, 'Living Through Lockdown' which captured the stillness of lockdown and the rediscovery of nature. You can view the exhibition here.
The Museum also created a programme of virtual events, craft videos, and activities suitable for all ages inspired by things you would find at the Museum to be enjoyed in the comfort of your own home.